The National Aeronautics and Space Administration (NASA) is an independent U.S. governmental agency established in 1958 for the research and development of vehicles and activities for the exploration of space within and outside of Earth's atmosphere. Headquarters of NASA are in Washington, D.C.
NASA was created largely in response to the Soviet launching of Sputnik in 1957. It was organized around the National Advisory Committee for Aeronautics (NACA), which had been created by Congress in 1915. NASA's organization was well underway by the early years of Pres. John F. Kennedy's administration, when Kennedy proposed that the United States put a man on the Moon by the end of the 1960s. To that end, the Apollo program was designed. Later missions explored other planets in the Solar system. NASA also launched satellites into Earth orbit and developed the space shuttle program.
President Eisenhower wrote Soviet premier Nikolai Bulganin and proposed that the two countries ''agree that outer space should be used only for peaceful purposes.'' Bulganin refused to agree to the proposal unless the United States ceased all nuclear weapons testing and disbanded all its military bases on foreign soil. These conditions were unacceptable to the United States. NASA started to develop technologies like satellites and rockets, which could be used for military purposes.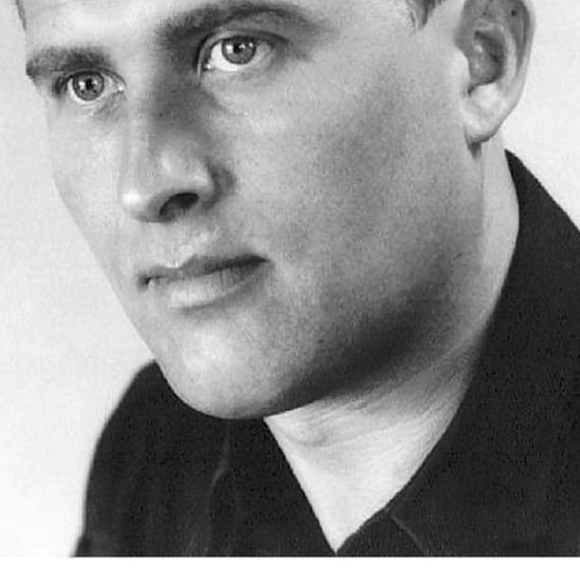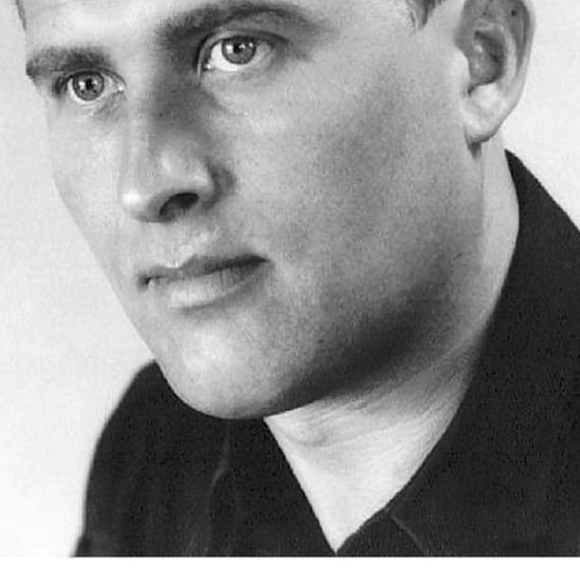 Throughout its history, NASA has been associated with spectacular feats and horrific disasters in space exploration. It has received great praise for its successes and harsh criticism for its failures. Space travel is an expensive enterprise. As a government agency, NASA is bound by federal budget constraints. This budget rises and falls according to the political climate. U.S. presidents set space goals, but Congress sets NASA's budget.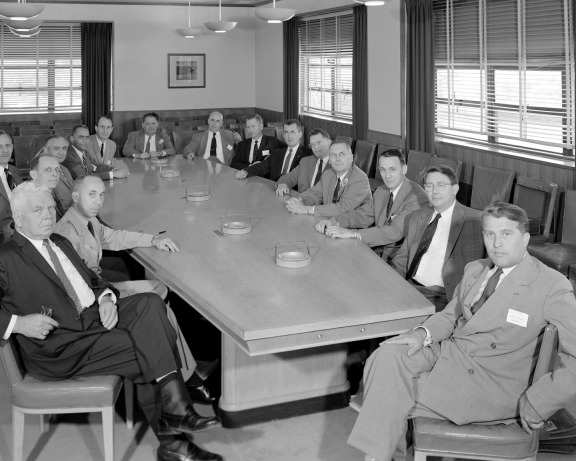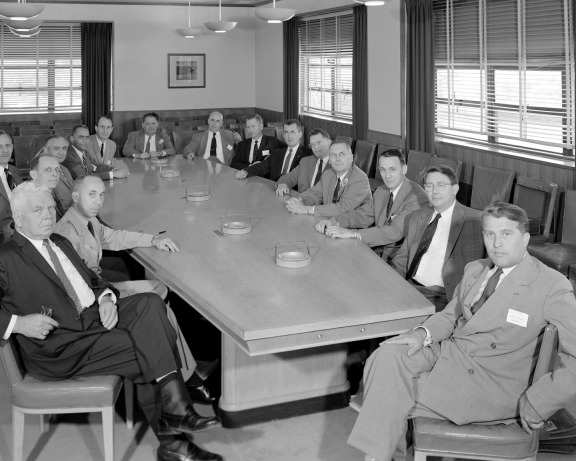 NASA had a lot of work to do just to catch up with the Soviets in space. In April 1961 they had put the first human in Earth orbit. Cosmonaut Yuri Gagarin circled Earth one time in a flight that lasted 1 hour and 49 minutes. It would be nearly a year before NASA could even come close to this achievement, with the flight of John Glenn in Friendship 7.
NASA scientists realized that they needed an intermediate step before the Apollo flights. They had to be sure that humans could survive and function in space for up to fourteen days. This was the amount of time estimated for a round trip to the Moon. The program that was designed to test human endurance in space was named the Gemini project.
A series of nine Ranger probes had been launched between 1961 and 1965. They were designed to flight-test lunar spacecraft, take photographs of the Moon, and collect data on radiation, magnetic fields, and solar plasma (charged gases emitted from the Sun). NASA achieved another milestone when the Surveyor 1 spacecraft made a controlled ''soft landing'' on the Moon in the Ocean of Storms. The ability to do a soft landing was considered crucial to putting a human safely on the Moon.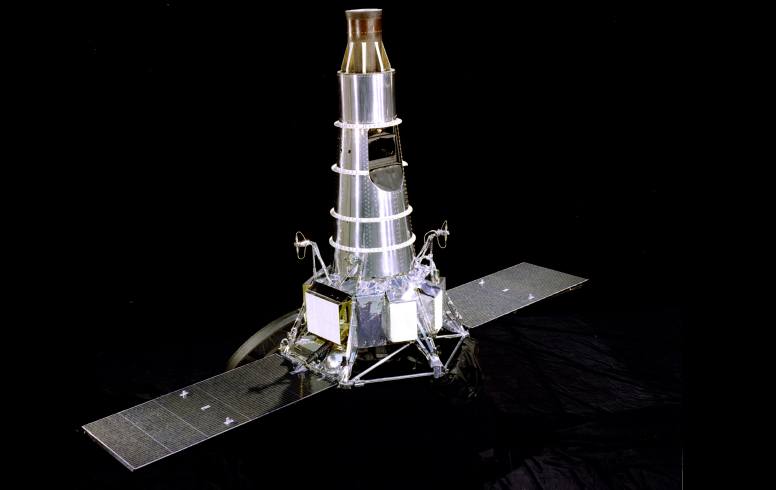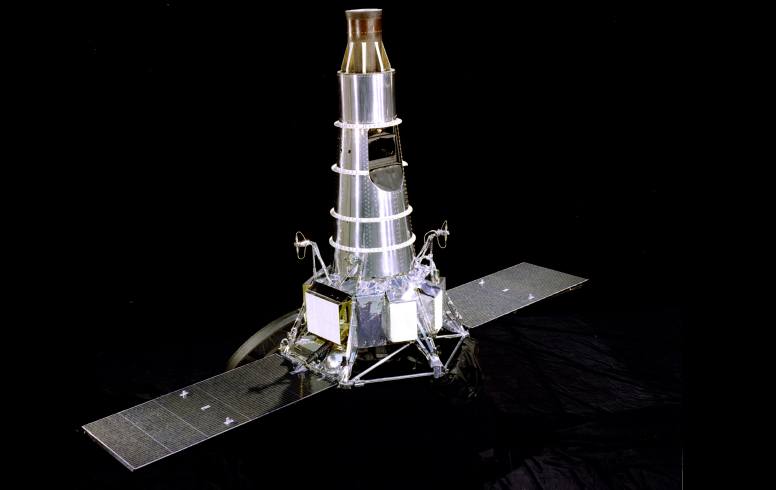 The United States paid a high price for NASA's Moon program. It was conducted during one of the most turbulent times in U.S. history. The 1960s were characterized by social unrest, protest, and national tragedies. In 1964 the social scientist Amitai Etzioni published The Moon-Doggle, a book that was extremely critical of NASA. The title was a play on the word boondoggle, which means a wasteful and impractical project. Etzioni criticized the agency for spending too much money on manned space flights when unmanned satellites could achieve more for less money. He also questioned the scientific value of sending astronauts to the Moon.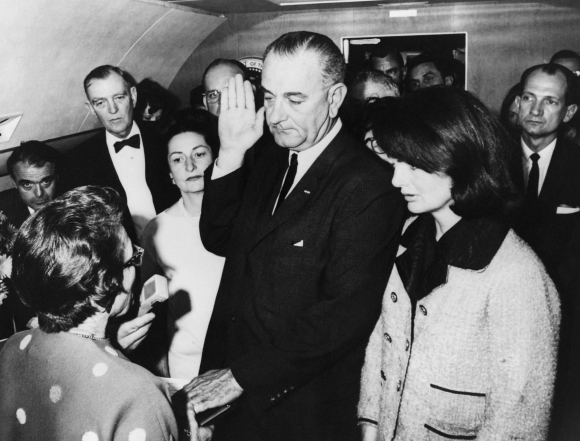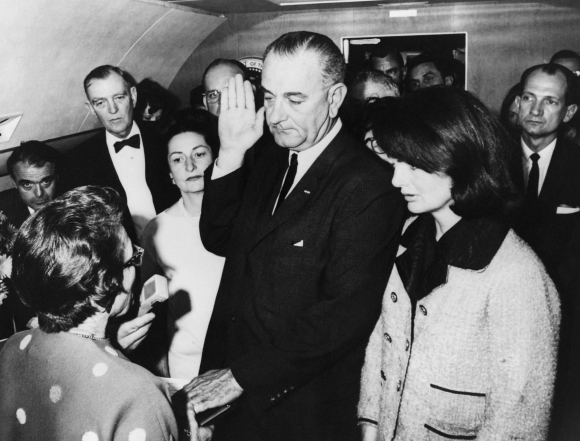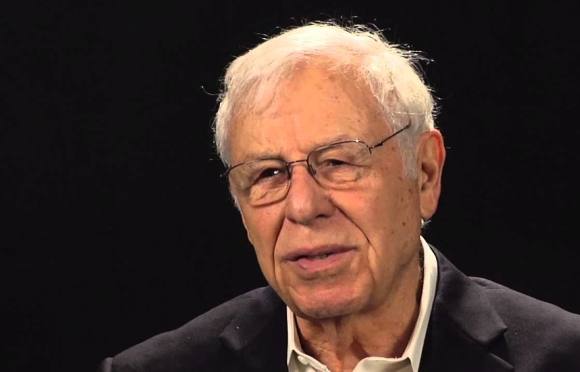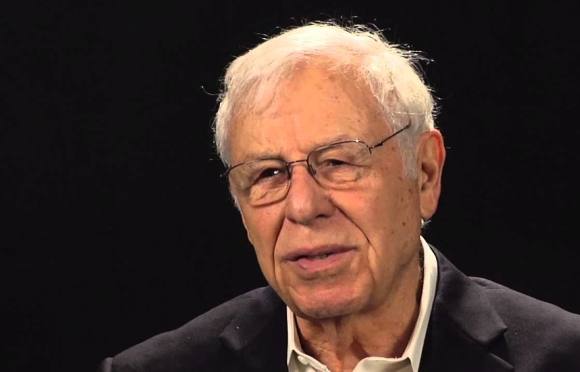 NASA had achieved something that many people thought could not be done. The agency found itself heaped with praise and congratulations. Putting a man on the Moon was considered an enormous milestone in technological progress. In addition, it had been done before the end of the decade, just as President Kennedy had requested. The achievement fostered a tremendous sense of pride and confidence among NASA personnel. The agency was left with an optimistic conviction that it could do anything, an attitude that came to be known as NASA's ''can do culture.''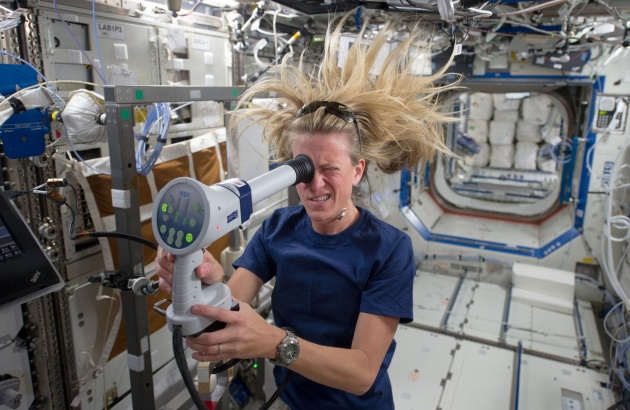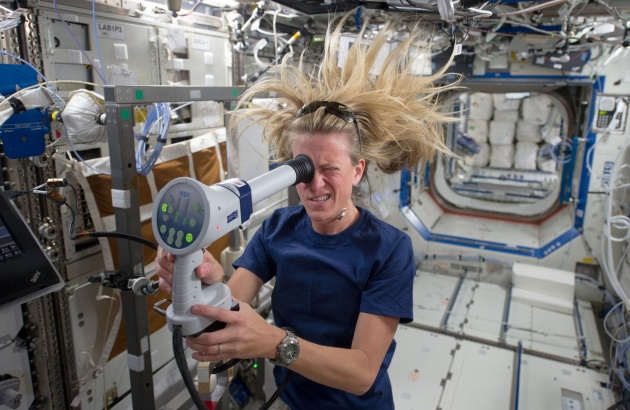 Putting a man on the Moon was conducted mostly for political purposes. Many scientists thought the Apollo program achieved far less in scientific terms than unmanned probes could have accomplished. One reason the program was so expensive was that so many resources had to be devoted to keeping fragile humans alive and safe in the harsh environment of space. Critics said this money could have been invested in robotics research and development to produce a fleet of unmanned probes and sample collectors to explore the Moon and far beyond. The debate over human exploration versus robotic exploration still goes on today.
Since the 1980s NASA's reputation has suffered. Between 1986 and 2003 the agency experienced a string of failures. Four spacecraft sent to Mars were lost. A space telescope was launched into space with a faulty mirror. Worst of all, two catastrophic disasters killed fourteen astronauts. Critics complained that NASA had become overconfident, too bureaucratic, and had lost its technological edge.
NASA made major changes to its organizational structure to streamline the agency. The reorganization was designed to eliminate the so-called stove-pipe effect, in which individual facilities and enterprises within the agency operated too independently and did not communicate well with one another or with NASA headquarters. Many critics had blamed NASA's management structure for contributing to the Challenger and Columbia disasters. NASA's organizational structure includes four major divisions called mission directorates: Aeronautics Research, Exploration Systems, Science and Space Operations.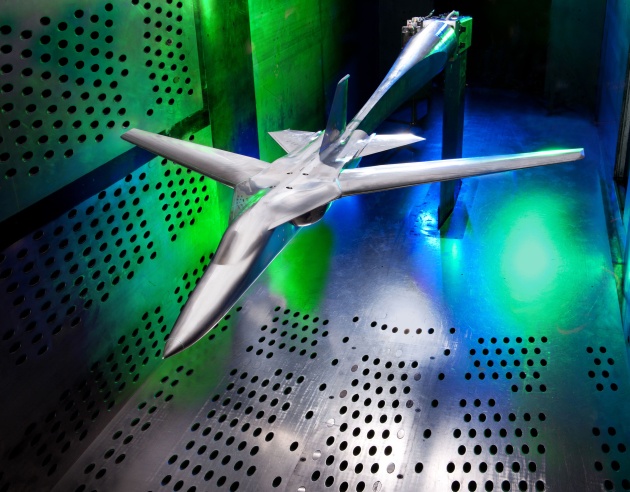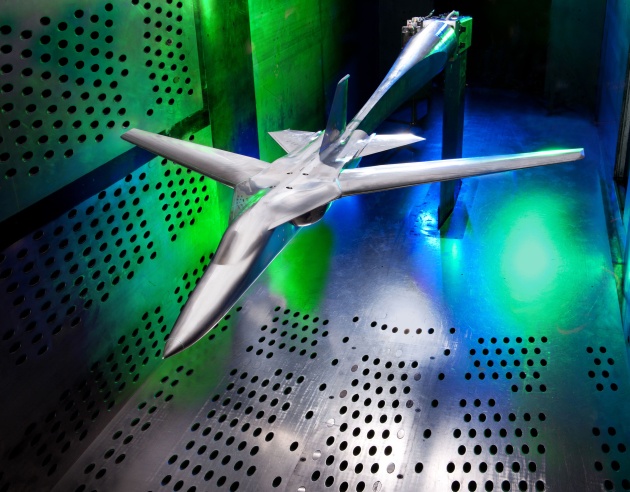 NASA has 10 main facilities called centers. Even though each center supports multiple projects, it is assigned a particular area of expertise for which it is supposed to build and maintain human resources, facilities, and other capabilities. NASA calls these ''centers of excellence.''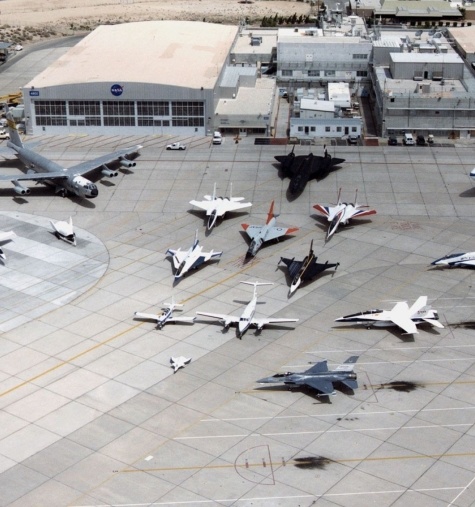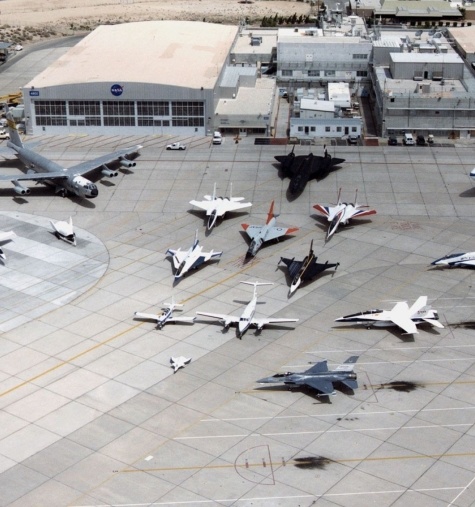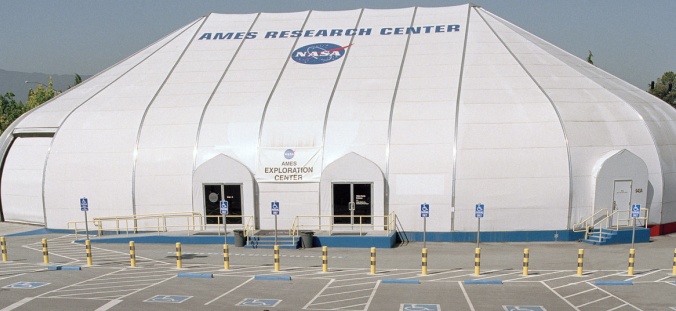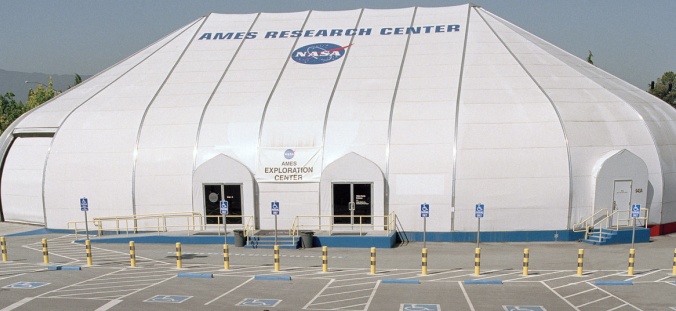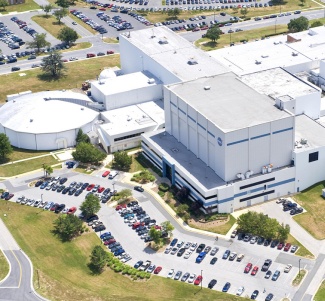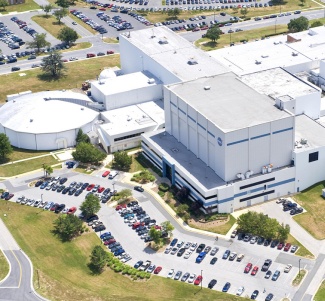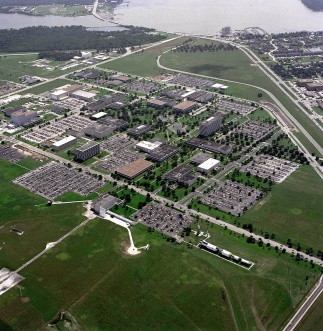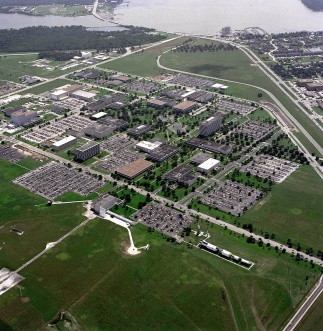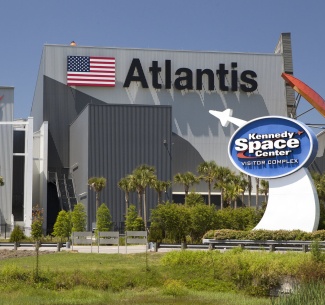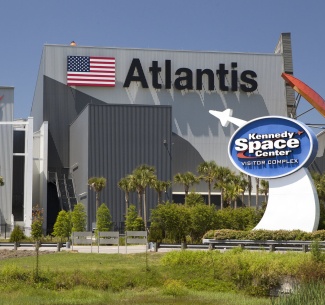 There are many facilities and installations that provide support to the field centers and are either operated by NASA or under contract to NASA. These include the NASA Shared Services Center, Office of the Inspector General, Jet Propulsion Laboratory, Deep Space Network and White Sands Test Facility.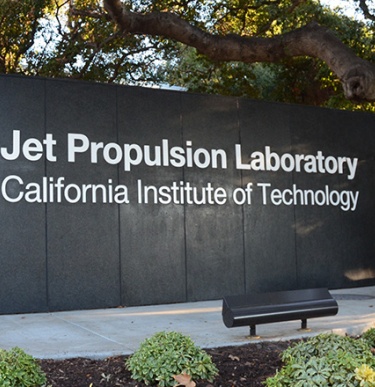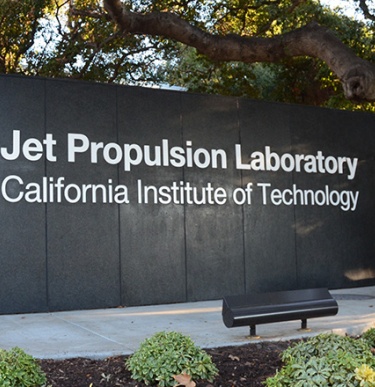 The European Space Agency (ESA) is a space and space technology research organization founded in 1975 from the merger of the European Launcher Development Organisation (ELDO) and the European Space Research Organisation (ESRO), both established in 1964. The ESA has also cooperated with NASA on many projects. Headquarters of the agency are in Paris.
Representatives of ESA's member nations form the agency's policy-making council. A science program committee established by convention deals with matters related to the mandatory science program; other such bodies may be formed by the council to assist in decision making. The chief executive and legal representative of the ESA is the director general, assisted by an inspector general and the directors of various departments.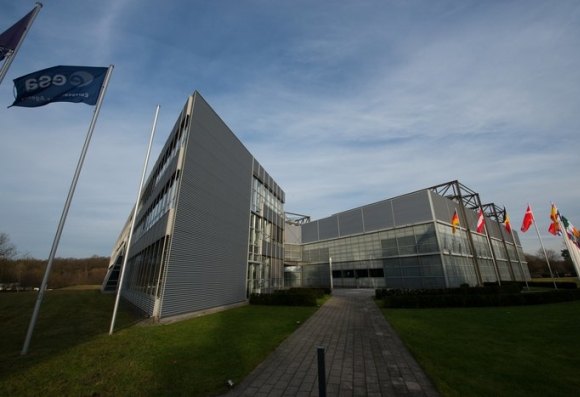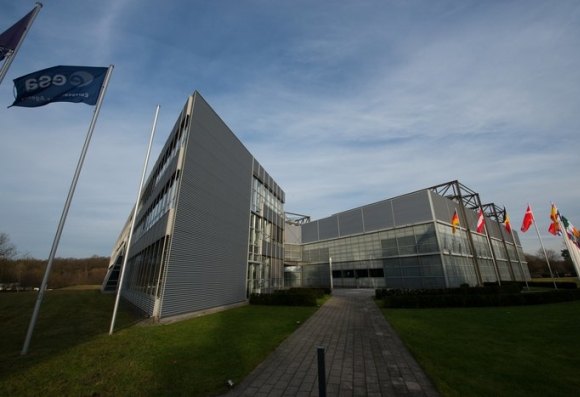 Each member state funds mandatory ESA activities based on that country's gross national product (the total value of goods and services produced by a country over a particular period of time).
In contrast to the United States, the Soviet Union had no separate, publicly acknowledged space agency. For 35 years after Sputnik, various design bureaus—state-controlled organizations that actually conceived and developed aircraft and space systems—had great influence within the Soviet system. After 1965, the government's Ministry of General Machine Building was assigned responsibility for managing all Soviet space and missile programs.
Only after the dissolution of the U.S.S.R. did Russia create a civilian organization for space activities. Formed in 1992, the Russian Space Agency acted as a central focus for the country's space policy and programs. It later was renamed the Russian Federal Space Agency, or Roscosmos.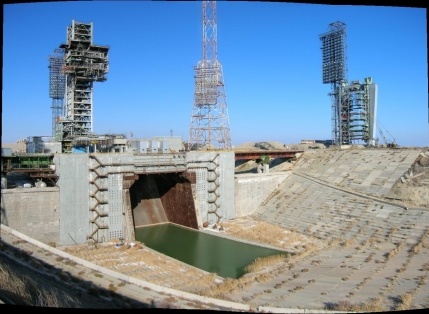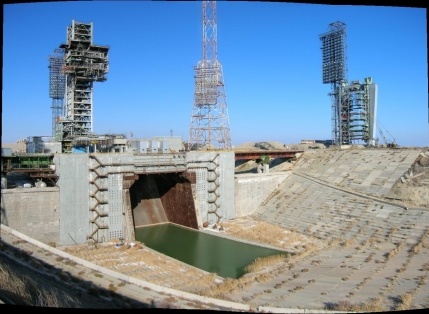 Even though the Soviet space program had an active space science program, budget constraints have severely restricted the scope of Roscosmos's endeavors in this area. Nevertheless the agency developed a number of different science programs such as solar observatories or Earth observing satellites.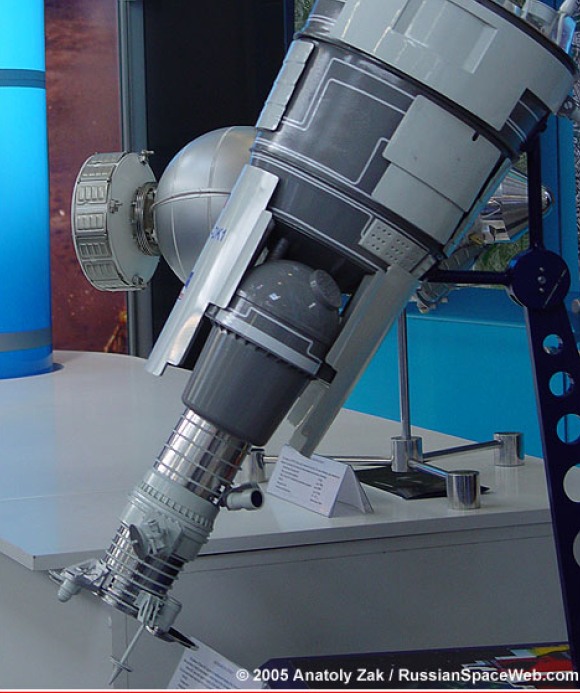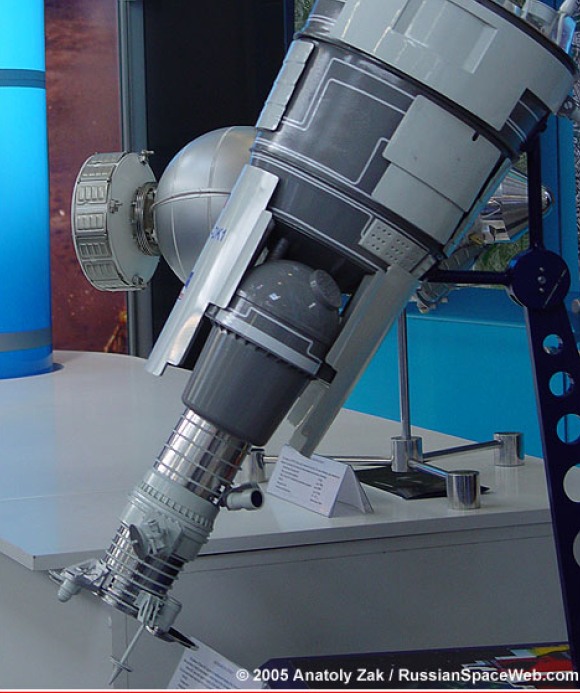 In Japan, the University of Tokyo created an Institute of Space and Astronautical Science (ISAS) in 1964. In 1981, oversight of ISAS was transferred to the Japanese Ministry of Education. In 1969, the Japanese government founded a National Space Development Agency (NASDA), which subsequently undertook a comprehensive program of space technology and satellite development and built a large launch vehicle—called the H-II—for those satellites. In 2003, ISAS, NASDA, and the National Aerospace Laboratory were merged into a new organization, the Japan Aerospace Exploration Agency (JAXA).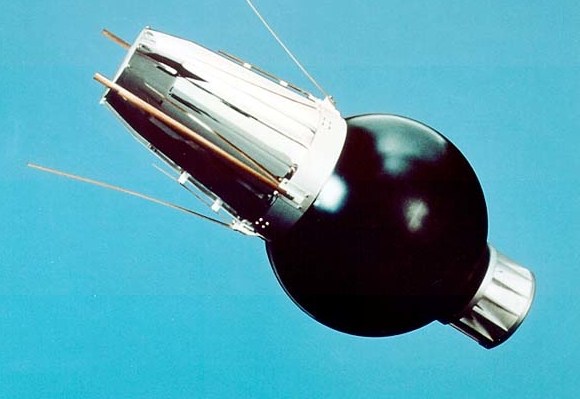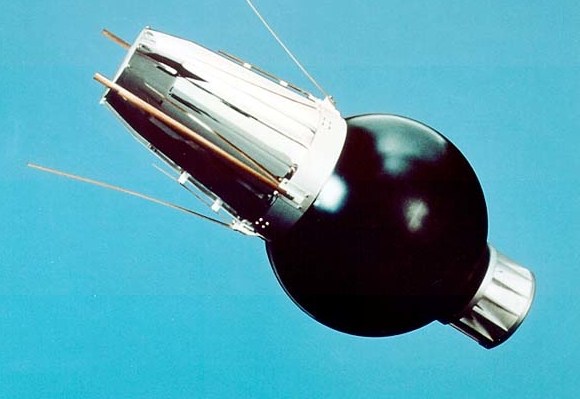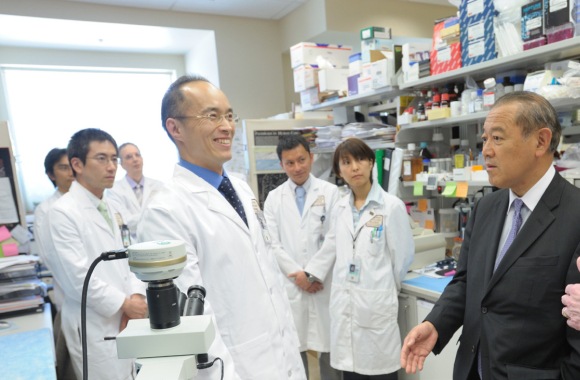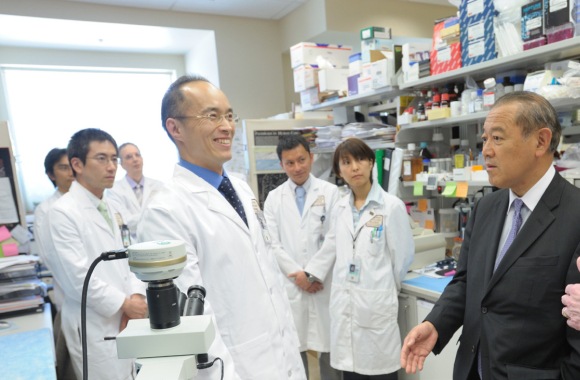 China's space program evolved largely in secret, under the joint control of the Chinese military and the Commission on Science, Technology, and Industry for the National Defense. In 1993, the Ministry of Aerospace Industry was split into an independent Chinese Aerospace Corporation to oversee most Chinese space-equipment manufacturers and the China National Space Administration, which is the Chinese space agency.
The United Nations General Assembly established a Committee on the Peaceful Uses of Outer Space in 1959 to discuss scientific, technical, and legal issues related to international space activities. Sixty-one countries were members of the committee by 2001. Other parts of the UN system, most notably the International Telecommunications Union (ITU), are engaged in space-related concerns. At the initiative of the United States, an International Telecommunications Satellite Organization (Intelsat) was founded in 1964 to develop and operate a global system of communications satellites.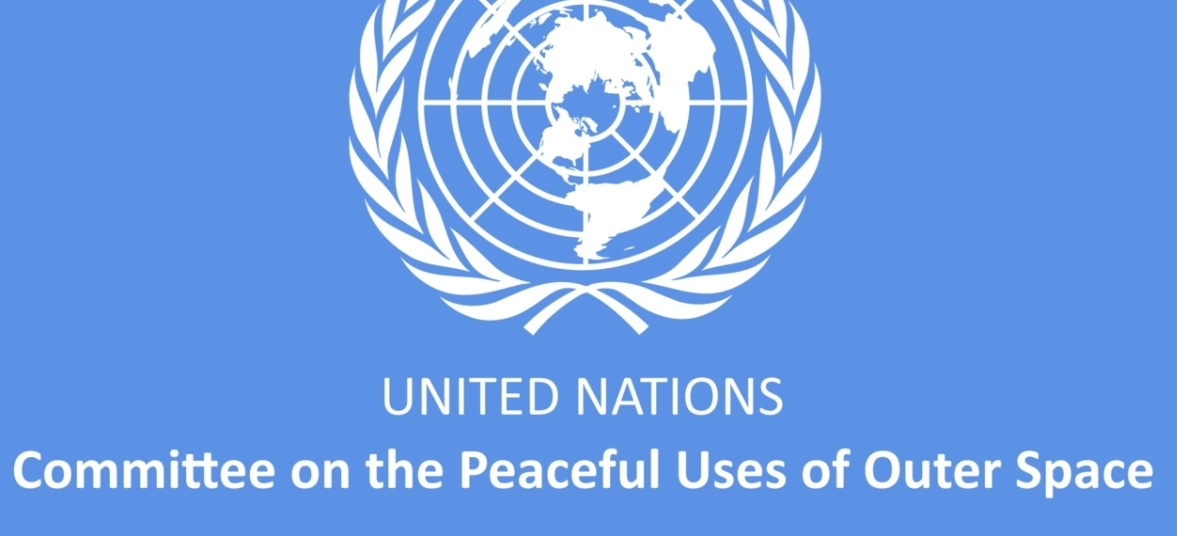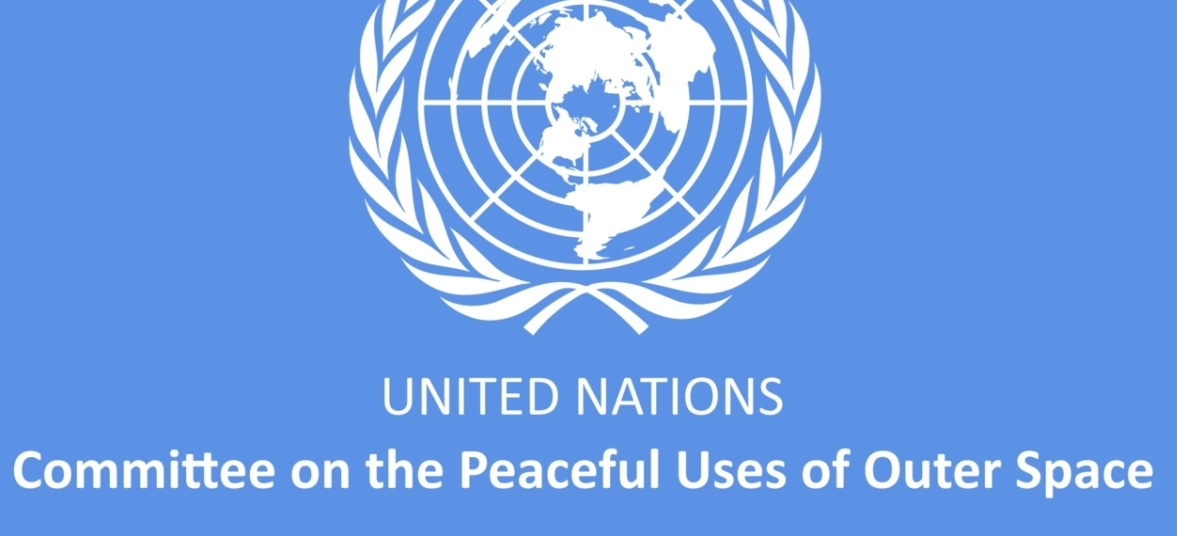 The Planetary Society is a private non-profit space advocacy group based in Pasadena, California. It was founded in 1980 by the scientists Carl Sagan, Bruce C. Murray, and Louis Dill Friedman. The society's stated purpose is: ''The Planetary Society creates ways for the public to have active roles in space exploration. We develop innovative technologies, like the first solar sail spacecraft, we fund astronomers hunting for hazardous asteroids and planets orbiting other stars, we support radio and optical searches for extraterrestrial life, and we influence decision makers, ensuring the future of space exploration.''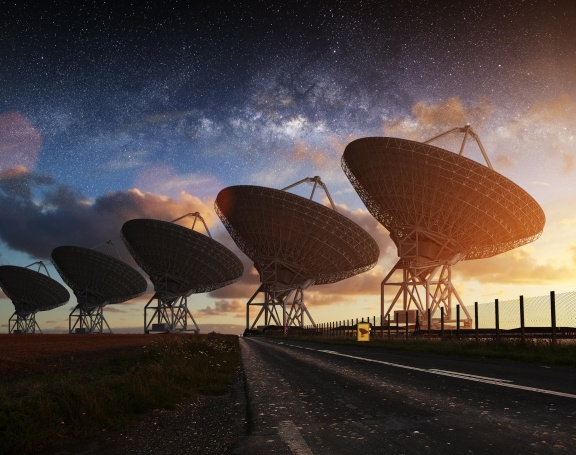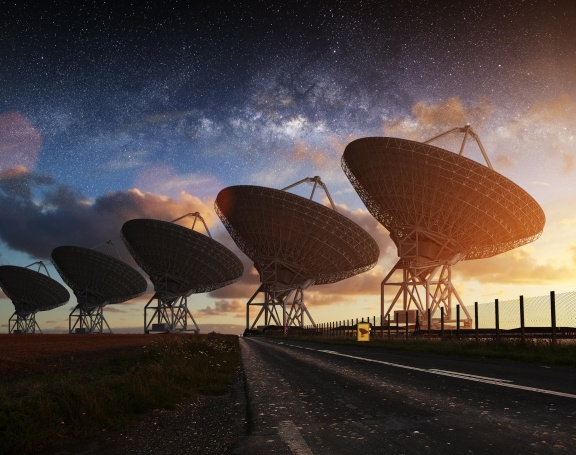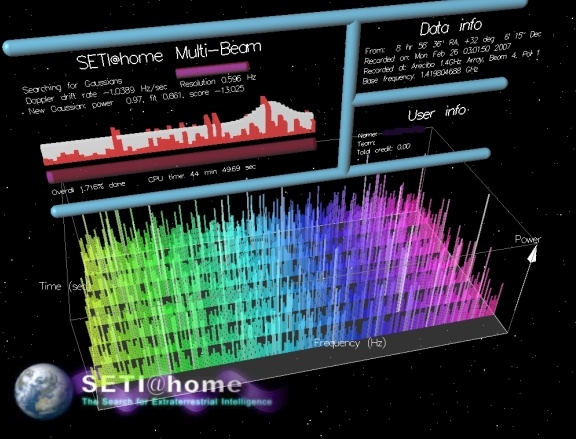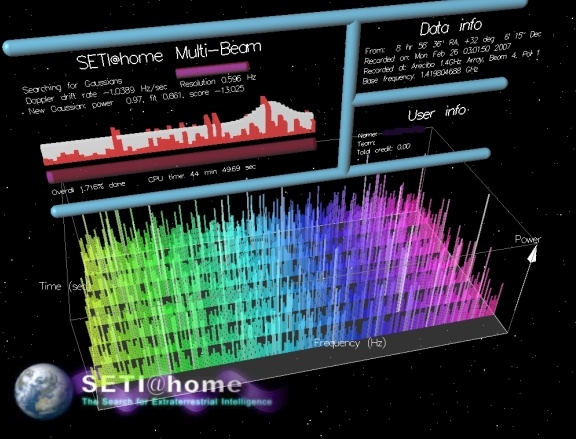 Commercial enterprises have played an important role in space exploration through the decades. Government and military space programs would not have been possible without the contributions of labor and technology from companies in the aerospace business and related fields. Communication corporations were among the first to see the potential of satellites to grow and revolutionize their businesses. Demand for satellite launches from the commercial sector helped fund and drive many advances in rocket science and launch technology. The 1990s also witnessed the first space tourists.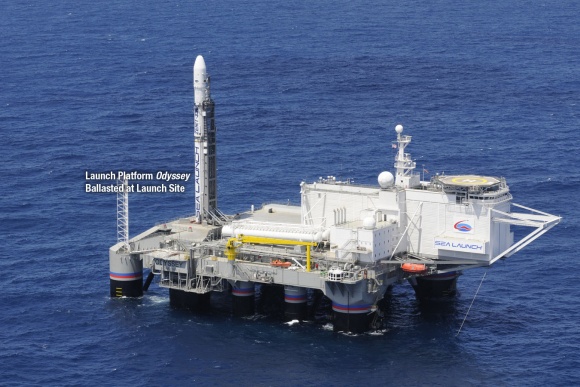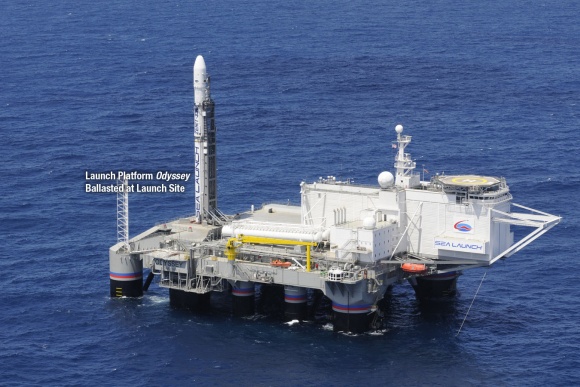 In 2004 a major milestone in space exploration was achieved when the first nongovernmental manned spacecraft traveled to space and back. The spacecraft was called SpaceShipOne, and it was funded by the private investor Paul G. Allen, the cofounder of the Microsoft Corporation. In 2001 Allen contracted the California design firm Scaled Composites to develop a reusable space vehicle capable of carrying at least one passenger to suborbital space.