The Siegfried Line
Siegfried Line was the German defensive line on the western border
The Siegfried Line was the German defensive line along the western border. The Allied forces begun encountering the Siegfried Line in September 1944. Fighting on the Siegfried line lasted for six months. During this time the line was subjected by the Allies to a large offensive, executed mainly by American troops.
The western frontier of the Third Reich was protected by the Westwall fortifications, better known to the Allies as the Siegfried Line. The Allies began encountering the Siegfried Line in September 1944 after pursuing the retreating Wehrmacht through Belgium and the Netherlands. Fighting along the Westwall lasted for more than six months, with the final major operations in March 1945 in the Saar
1 of 3
All of the major Allied formations, including Montgomery's 21st Army Group, Bradley's 12th Army Group, and Devers' 6th Army Group, were involved at one time or another in fighting against the Westwall defenses.
2 of 3
Given its nature as a historic invasion route towards Germany's industrial heartland in the Ruhr, the Wehrmacht fortified the border area around Aachen with a double line of bunkers.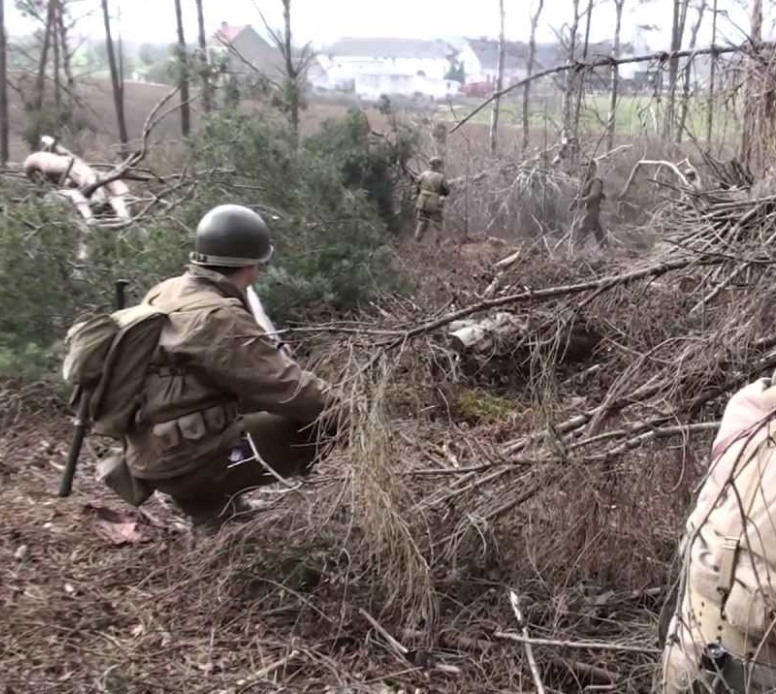 3 of 3
The campaign in the was one of the most frustrating and costly efforts by the US Army in the European theater in World War II, reaching its crescendo in the hellish fighting for the Hurtgen forest. Although the US Army finally broke through the defenses and reached the River Roer, the German counteroffensive in the neighboring Ardennes put a temporary halt to the fighting. Afterwards, the fighting along the line resumed, culminating in Operation Grenade, the crossing of the Roer.
The Wehrmacht in the west was in a desperate crisis. Following the Allied breakout from Normandy, the German forces in northern France had become enveloped in a series of encirclements starting with the Roncey pocket, the Falaise pocket, the River Seine, and the Mons pocket in Belgium. These catastrophes destroyed much of the 7th and 15th armies along with parts of the 19th Army. The US Army staged a second amphibious landing on the Mediterranean coast in southern France.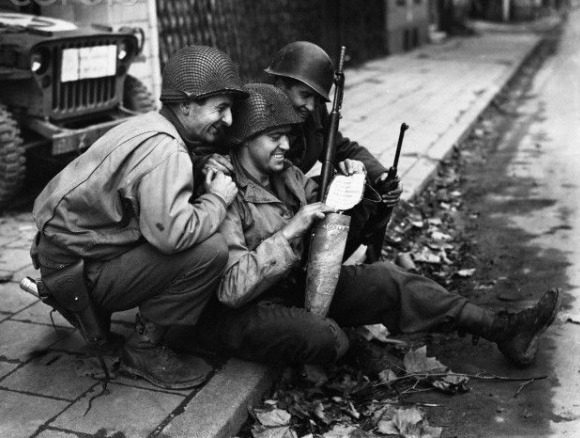 1 of 2
The US Seventh Army raced northward towards Lorraine, threatening to cut off the remainder of German occupation forces in western and central France. As a result, there was a hasty withdrawal of the German 1st Army from the Atlantic coast as well as elements of the 19th Army from central France, precipitously ending the German occupation of France. German losses in the west in the late summer totaled over 300,000 troops, and another 200,000 were trapped in various ports along the Atlantic, such as Brest, Lorient, and Royan.
2 of 2
From the perspective of Gen Dwight Eisenhower's Supreme Headquarters-Allied Expeditionary Force (SHAEF) , the strong feeling was that the Wehrmacht was in its death throes, much like the German Army on the Western Front in November 1918.
Steven Zaloga, The Siegfried Line 1944-45, Battles of the German Frontier, Osprey Publishing, Oxford, 2007