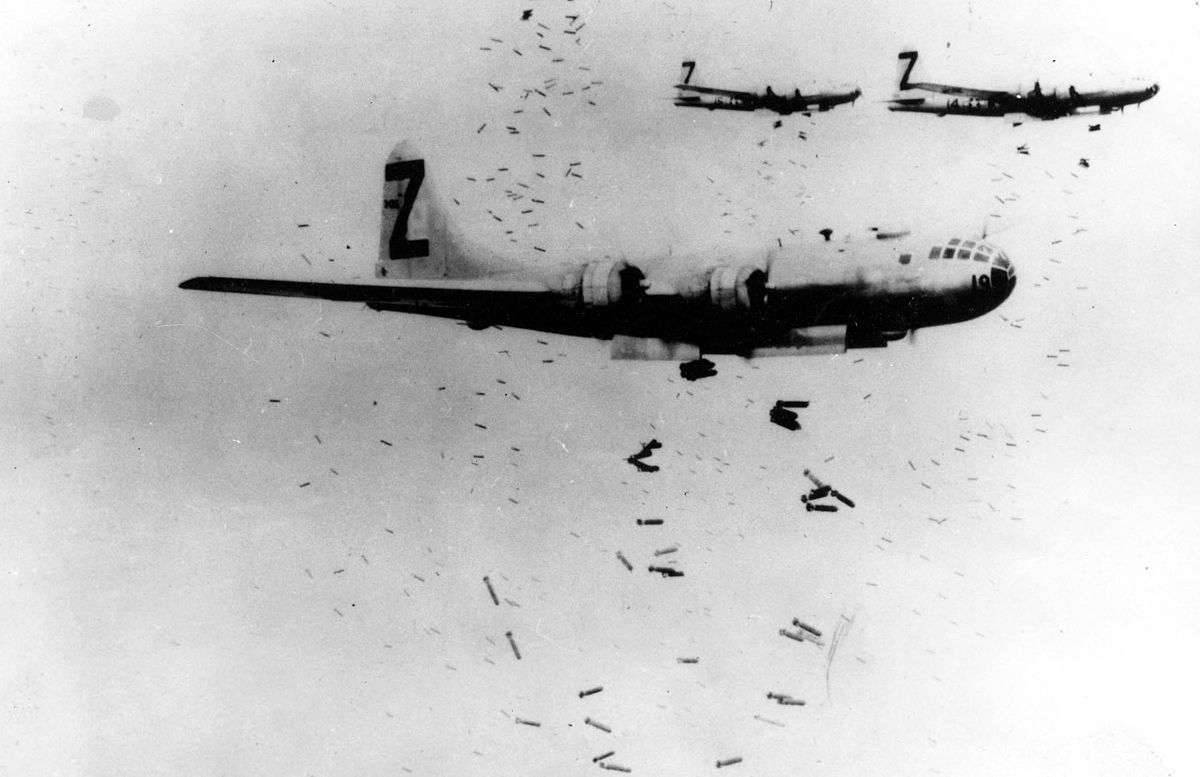 Bombing of the Japanese Islands
American bombing campaign of Japan
18 April 1942 - 15 August 1945
During World War Two, and especially after fall 1944 the American air force employed the B29 Superfortress plane to bomb Japanese cities. The Americans targeted industrial centers and military objectives, thus further paralyzing Japan's capacity for war, but residential districts were also targeted.
During World War Two, the Allies executed many bombing raids on Japan, which caused hundreds of thousands of deaths and extensive property damage in Japanese cities. Although during the first years of war such attacks were rare, strategic bombing began in the autumn of 1944 and continued throughout 1945, until the Japanese surrender.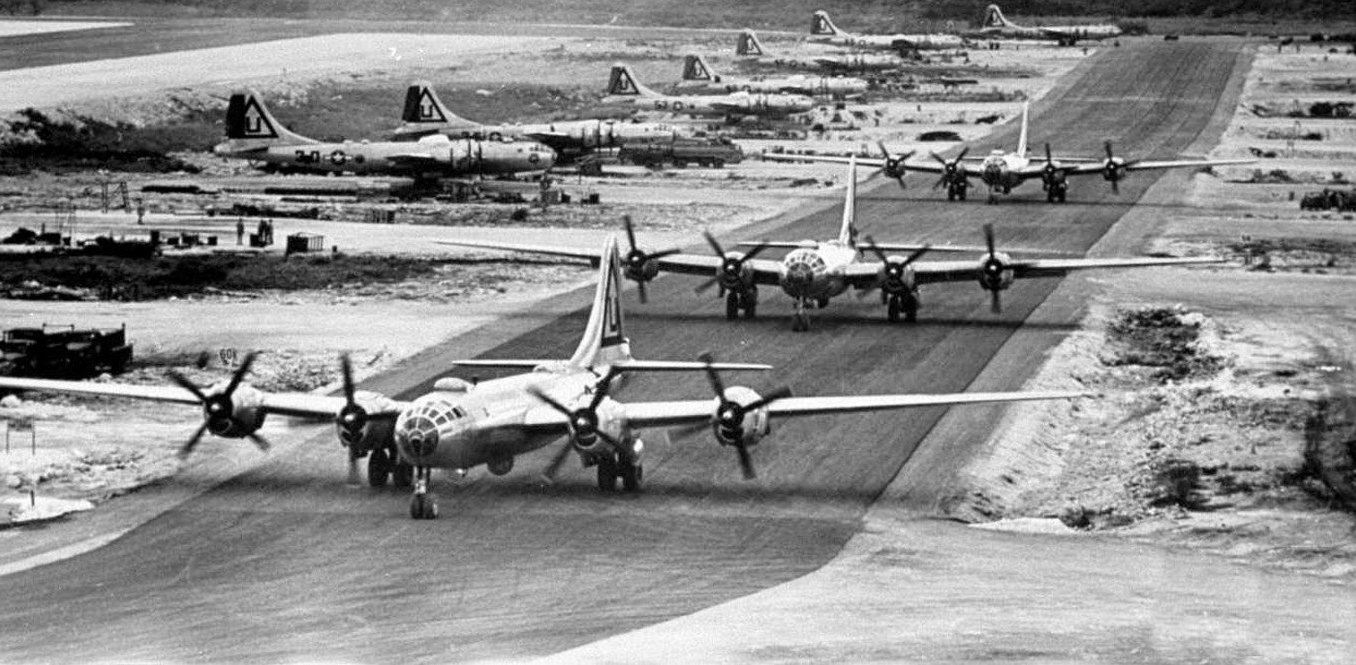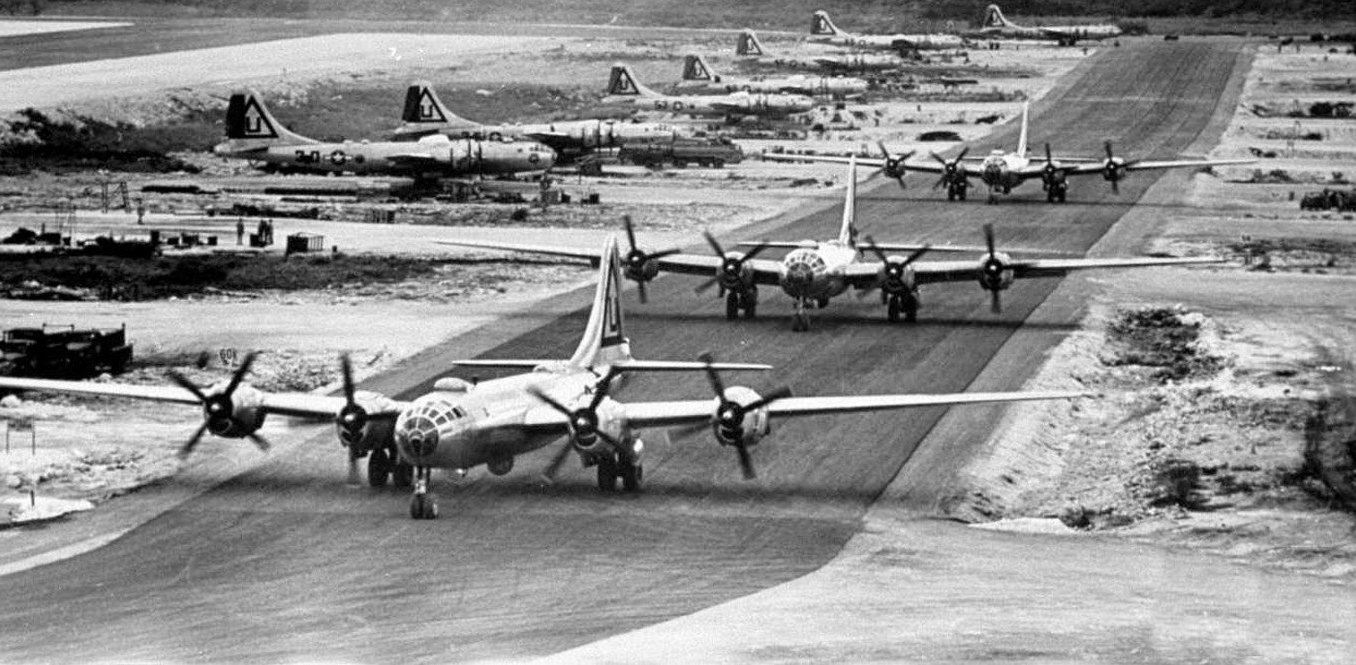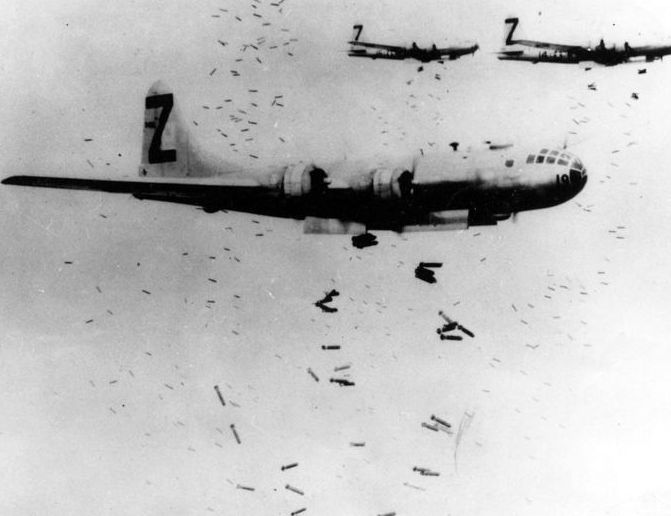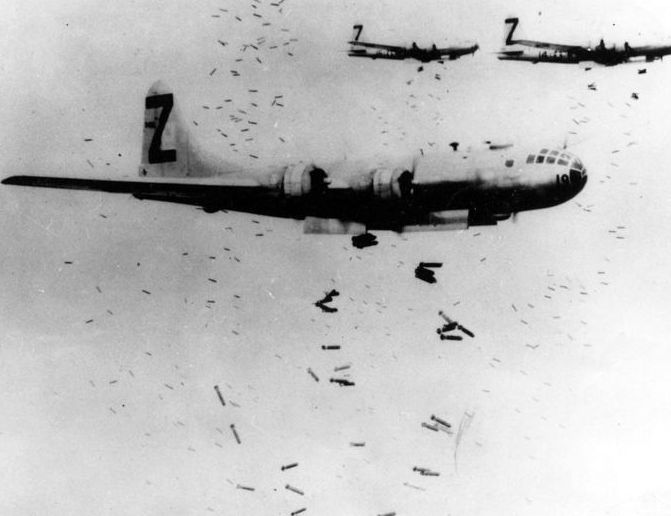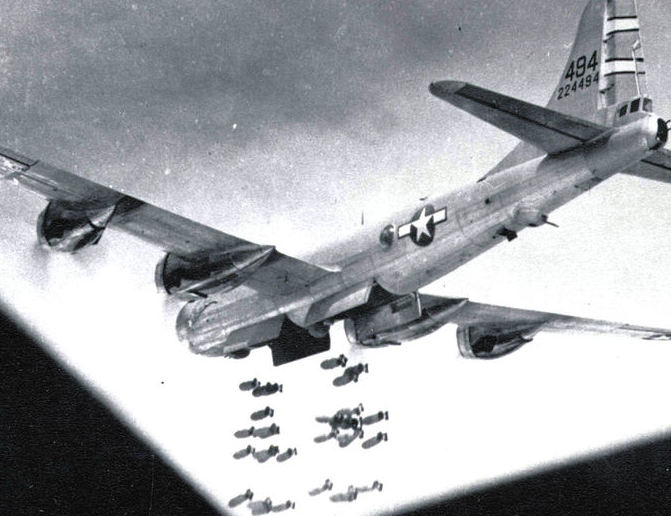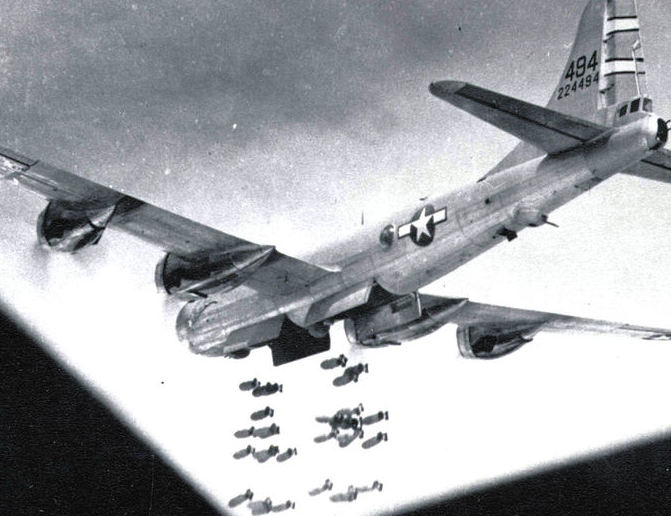 The early raids from the Marianas showed the Japanese people far more dramatically than the prior small air raids based from China that the American air force could now reach the home islands. There was considerable damage, but this was not at all as bad as what Germany had had to endure. Two American operations altered the situation in the air war against Japan dramatically. The landing on Iwo Jima provided an intermediate step, and allowed the stationing of fighters to escort the bombers to Japan. This later became important because of a second measure adopted: flying low in order to carry masses of incendiaries to burn Japanese industry out instead of flying high to destroy factories with explosive bombs. The two operations proved dramatic indeed.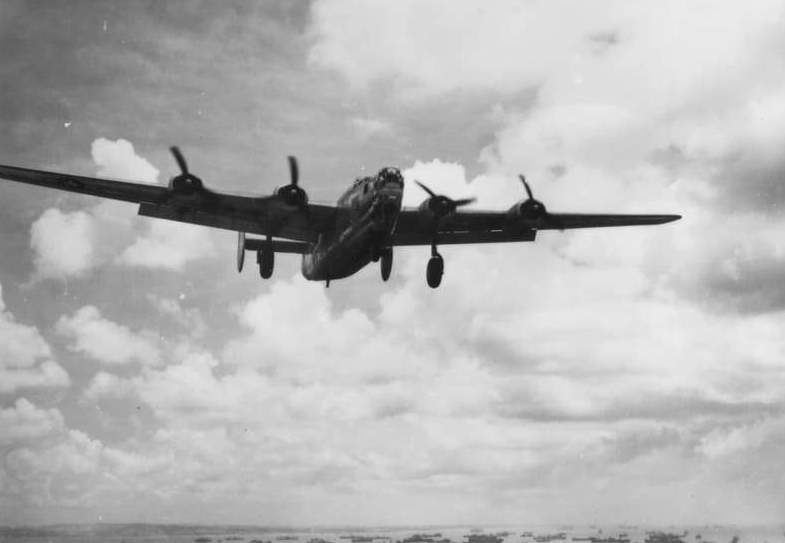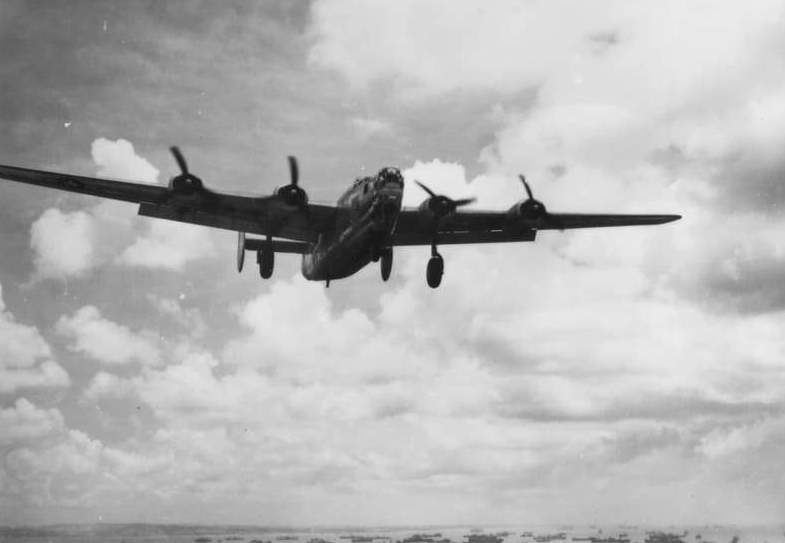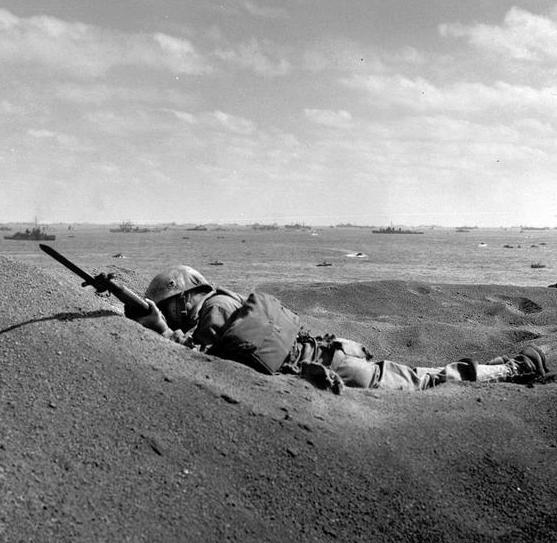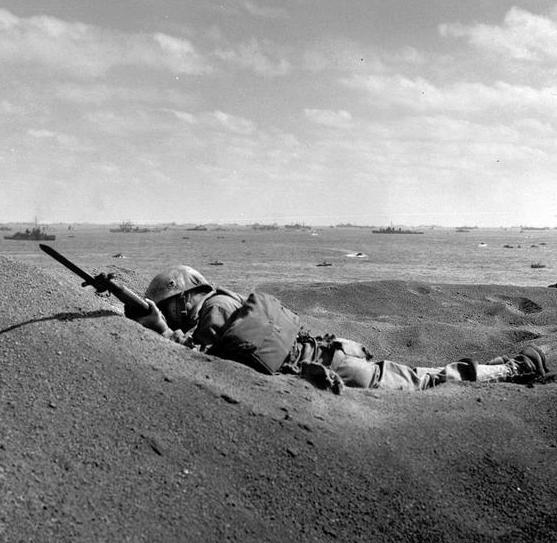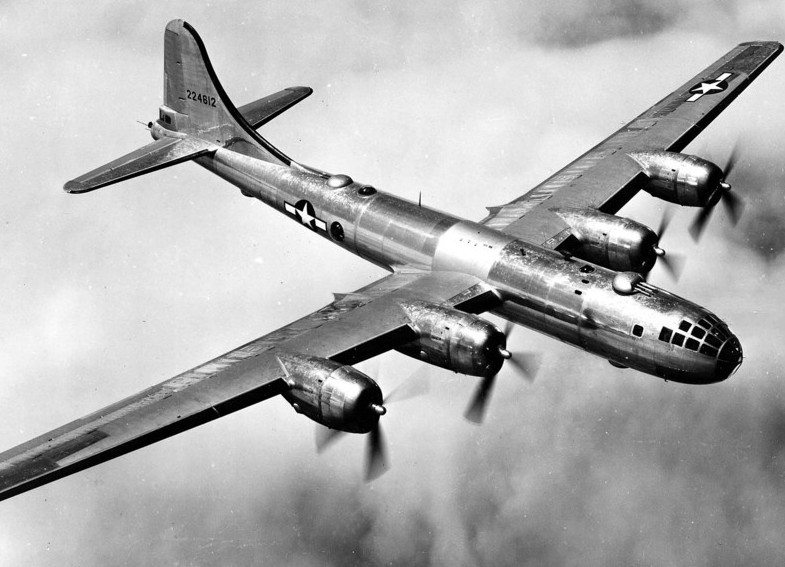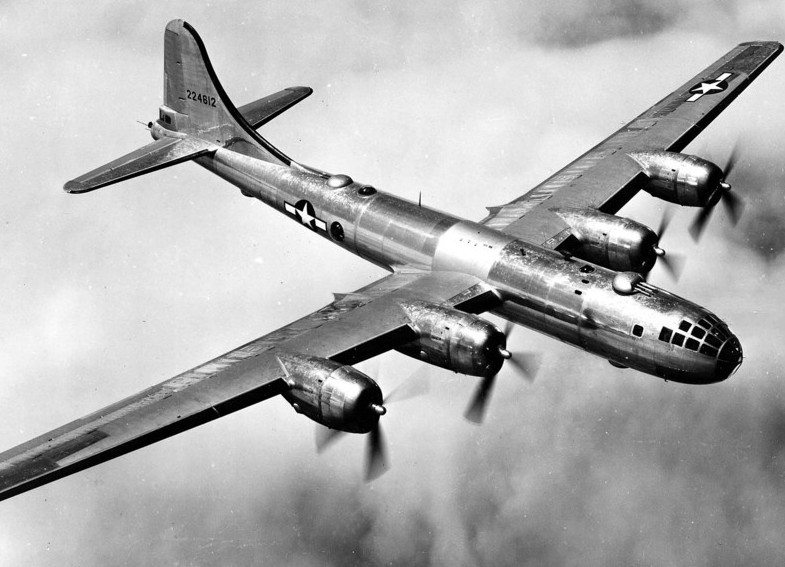 As early as 1939, the USAAF's Gen. Carl 'Tooey' Spaatz had anticipated using America's embryo B-29 Superfortress bomber to attack Japan. Sporadic air raids took place in 1944, some launched from India, others from fields constructed at huge cost and in the face of painful local difficulties in China. Only in 1945 was the offensive dramatically transformed and intensified, first by the establishment of a huge network of bases on the Marianas; second, by large deliveries of aircraft; and finally, by the ascent of Maj. Gen. Curtis LeMay to leadership of XXI Bomber Command.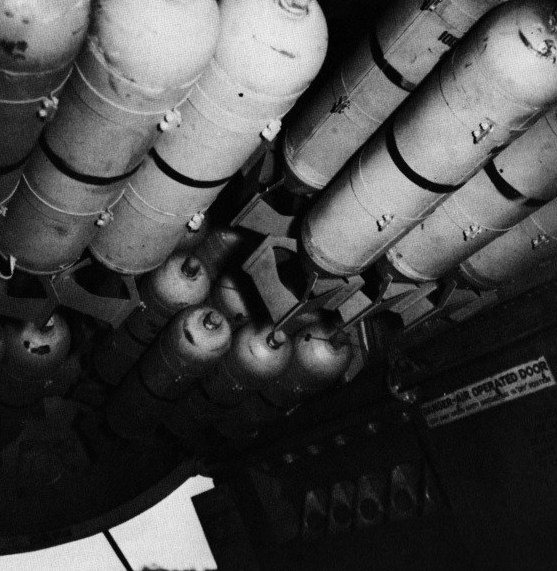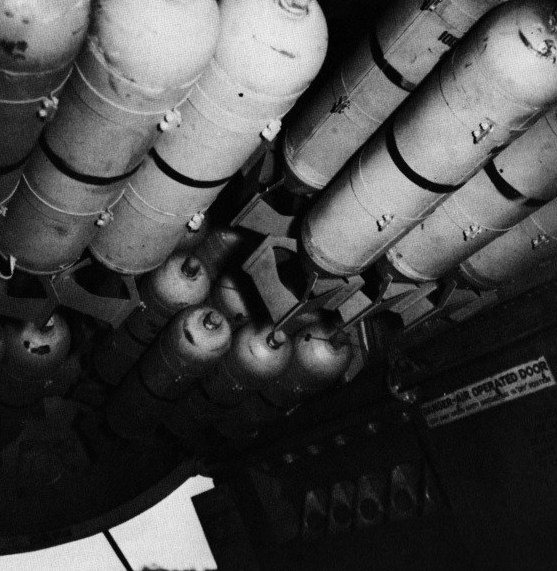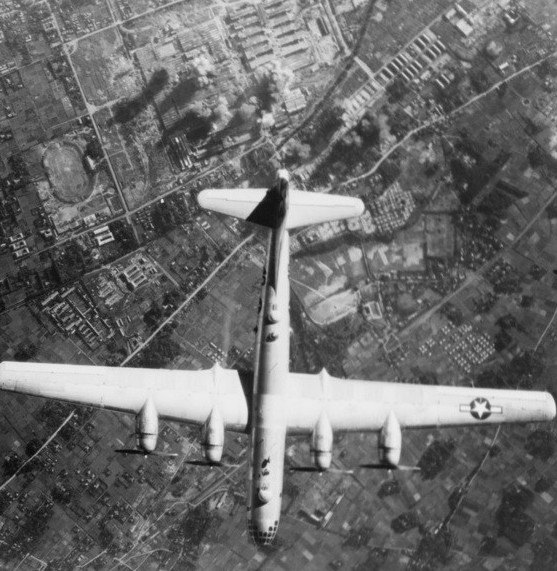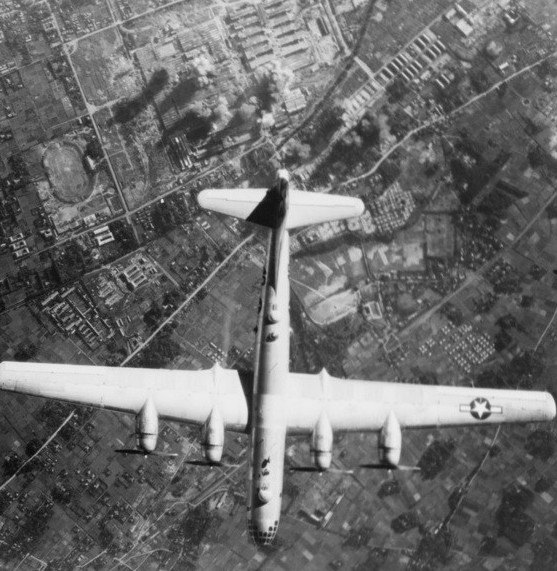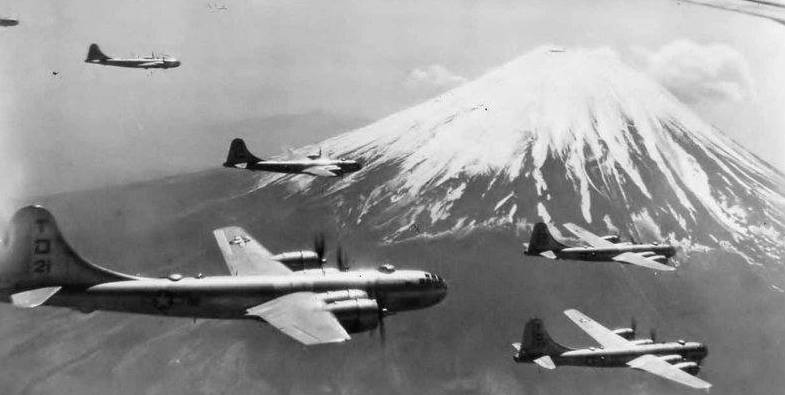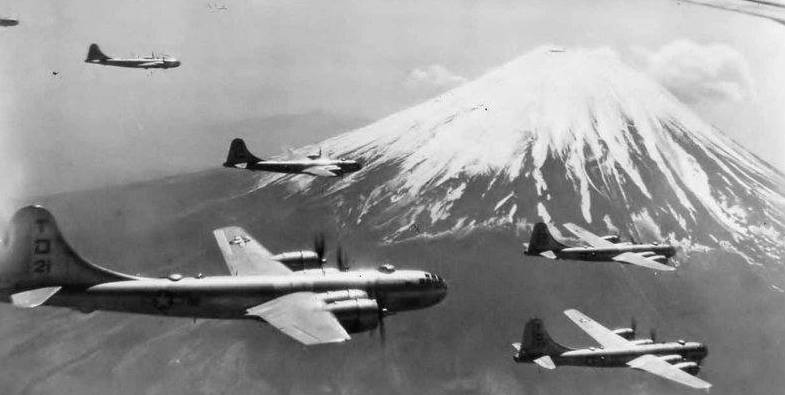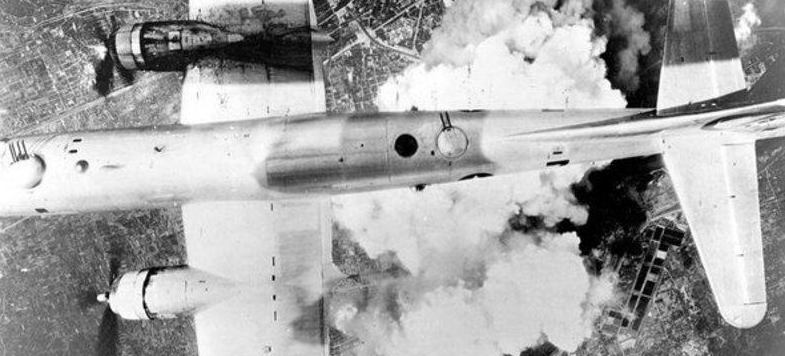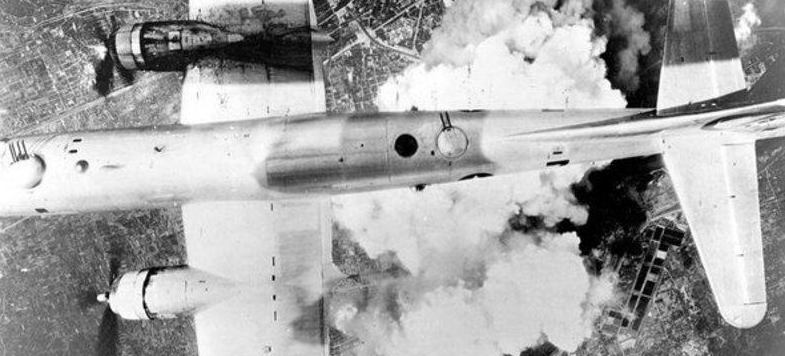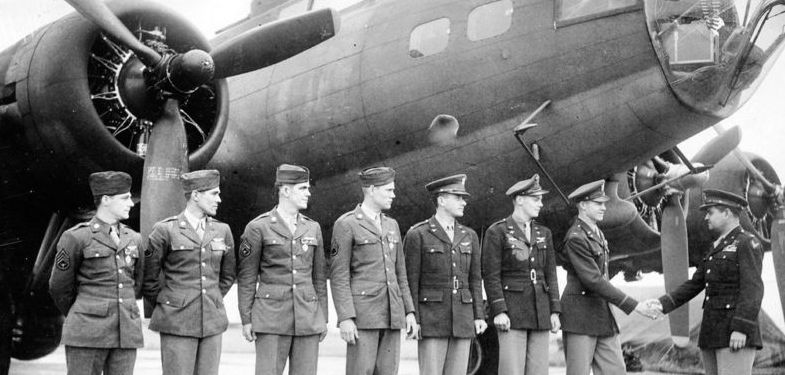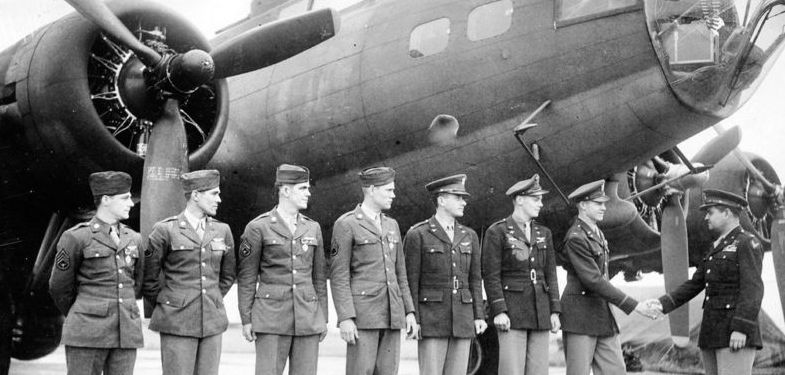 LeMay was architect of the first great fire-raising raid on Tokyo. He dispatched 325 aircraft to attack by night at low level – between 6,000 and 9,000 feet. Torrents of incendiaries fell and exploded with their characteristic sharp crackle. Only twelve bombers were lost, most destroyed by updrafts from the blazing city. Forty-two suffered flak damage, but the Japanese defenses were feeble. Around 100,000 people were killed, and a million rendered homeless.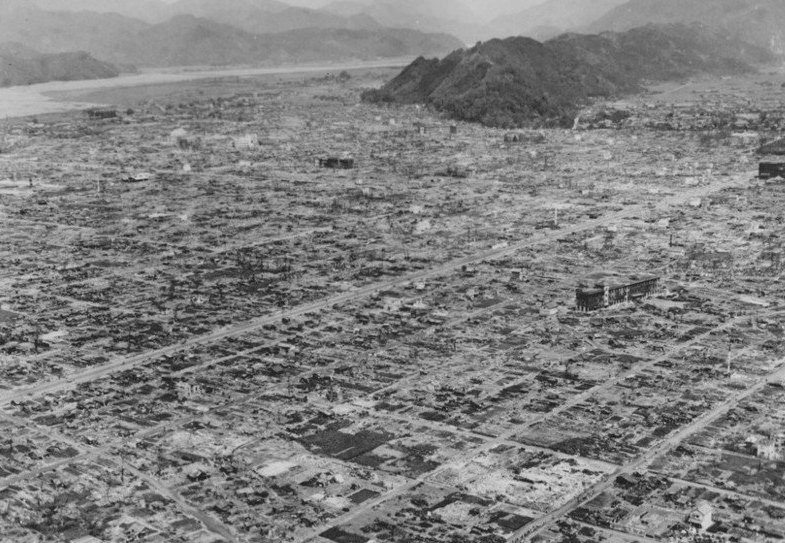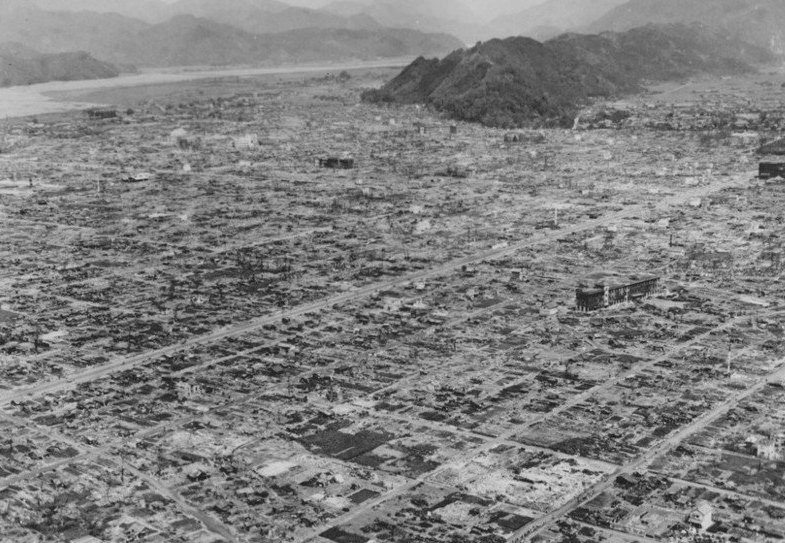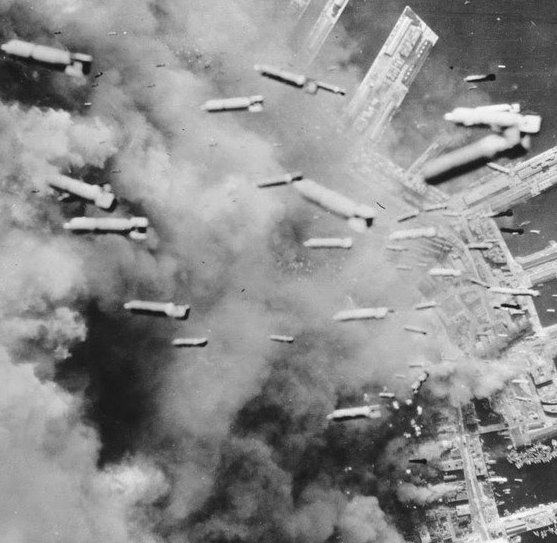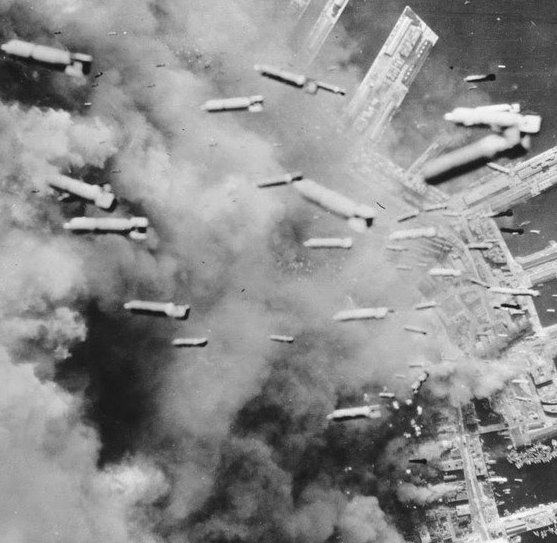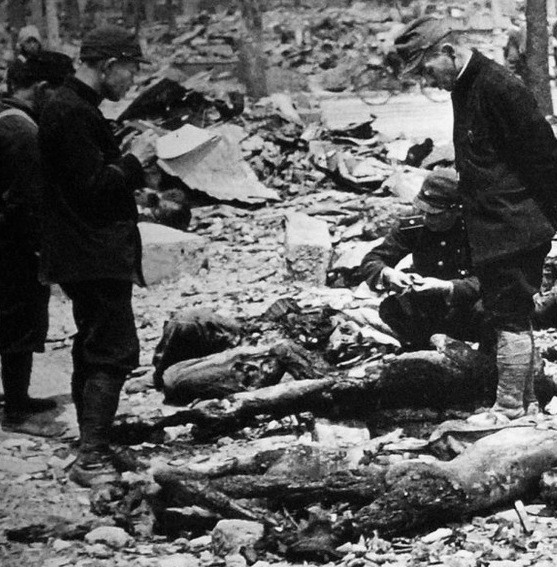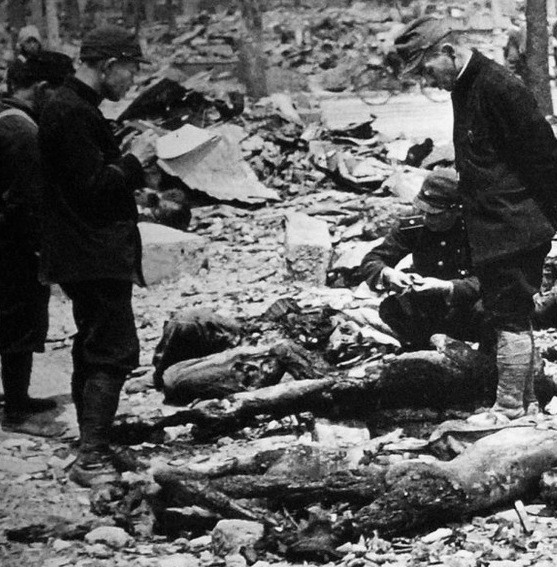 Even when the bombers began to strike in daylight, losses remained low, and a hundred new B-29s were arriving from America's factories each month. The airmen reluctantly acceded to navy requests to divert some effort to offshore mining operations: Operation Starvation achieved dramatic results, for the Japanese were as short of minesweepers as of everything else. The first nine hundred mines to splash into the seas around Japan imposed further drastic cuts on its imports; when merchantmen were ordered to brave the sub-surface menace, a spate of sinkings followed.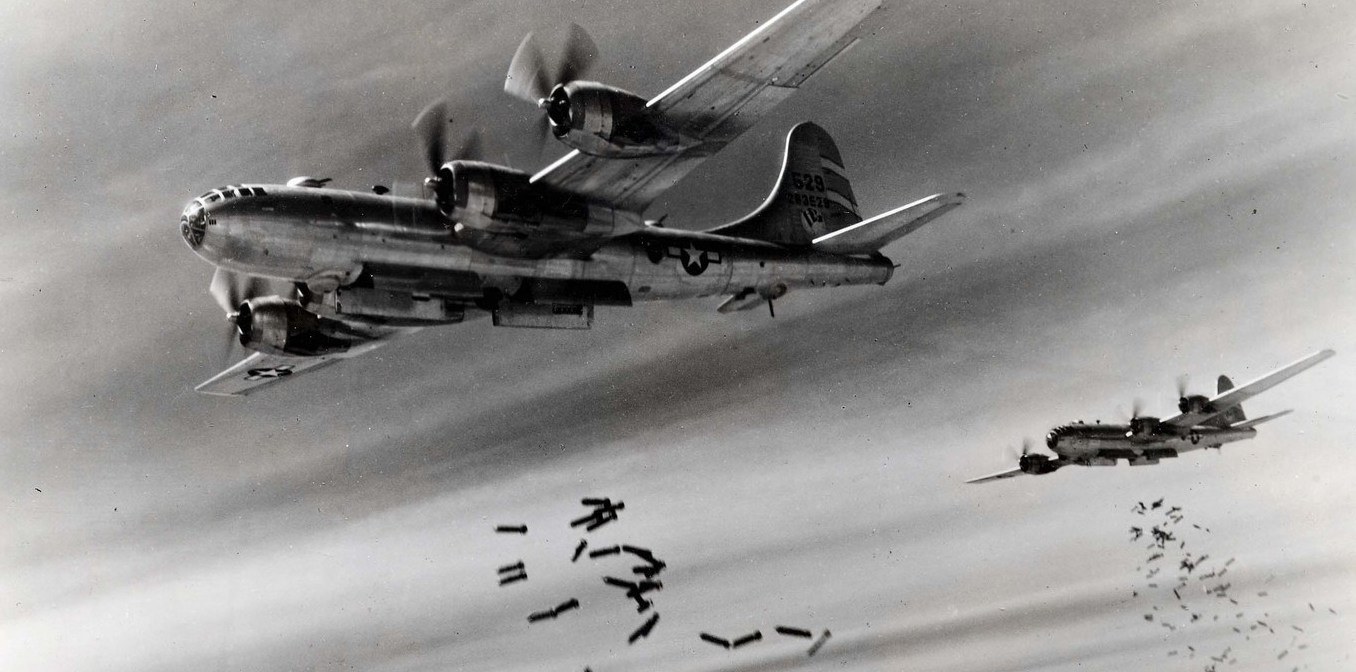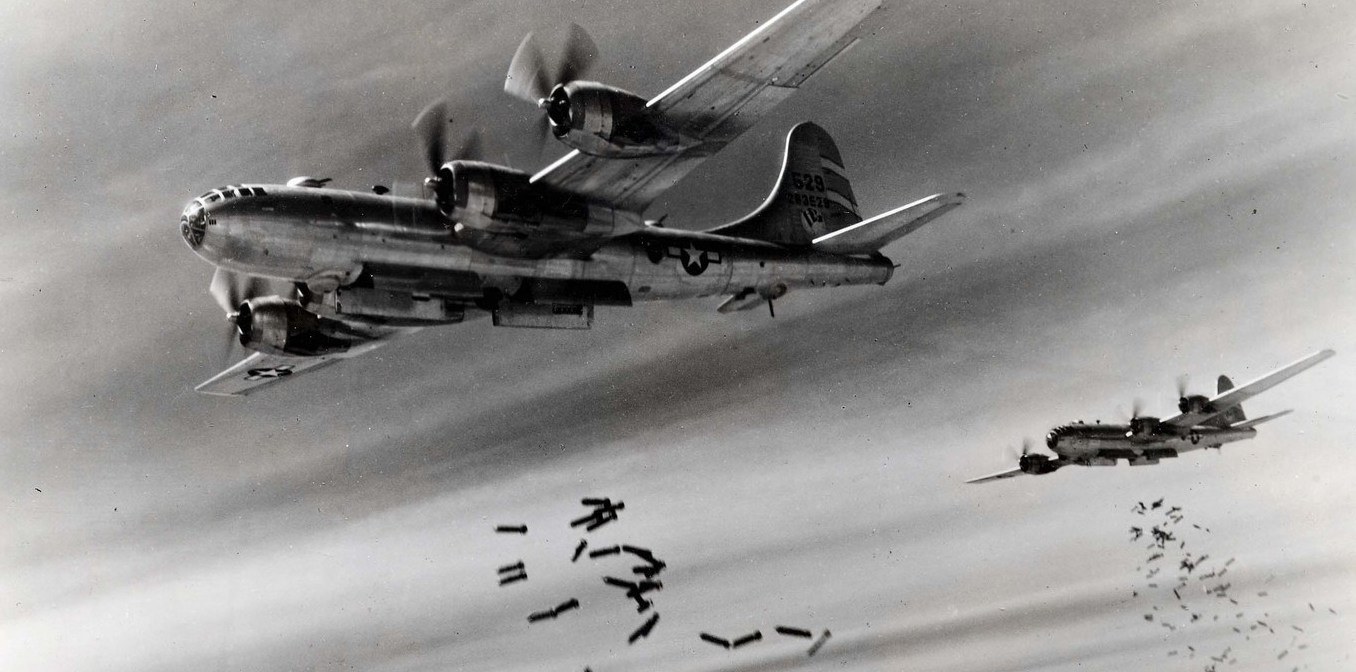 The Superfortresses' main effort was directed against cities. Some daylight raids against aircraft factories provoked a strong response – one formation was met by 233 fighters. Cities like Nagoya, Osaka, and Kobe were heavily bombed. In several of these cities, modern buildings of stone and reinforced concrete held up somewhat better than the Tokyo tinderbox, but in each of them enormous areas were devastated, with industrial facilities, docks and shipyards being destroyed on a large scale along with vast residential districts.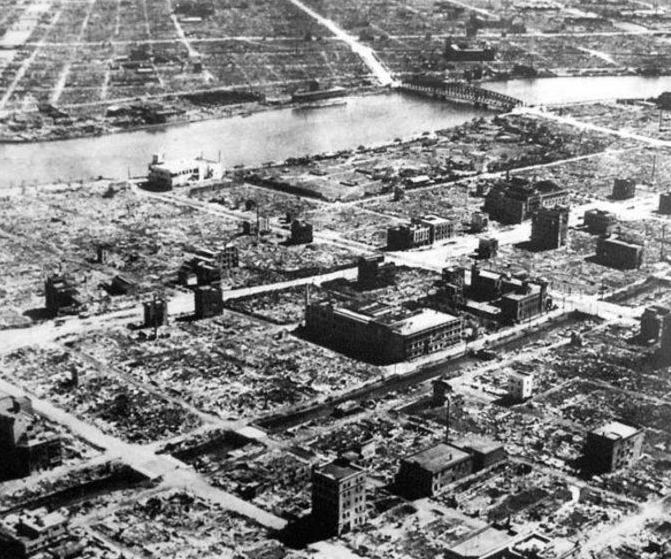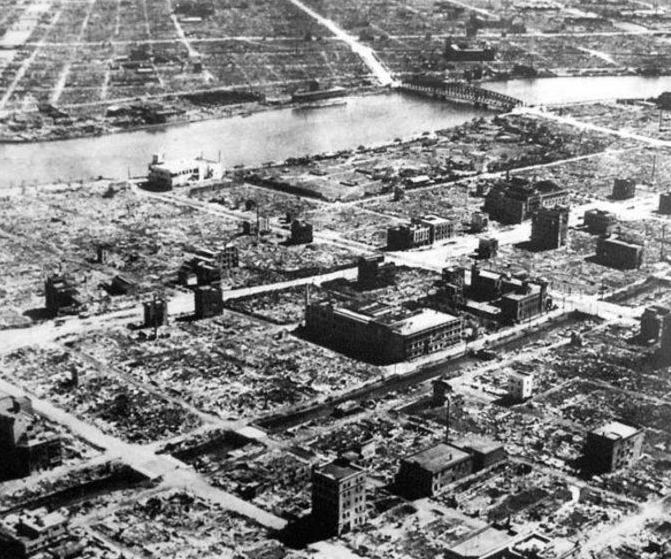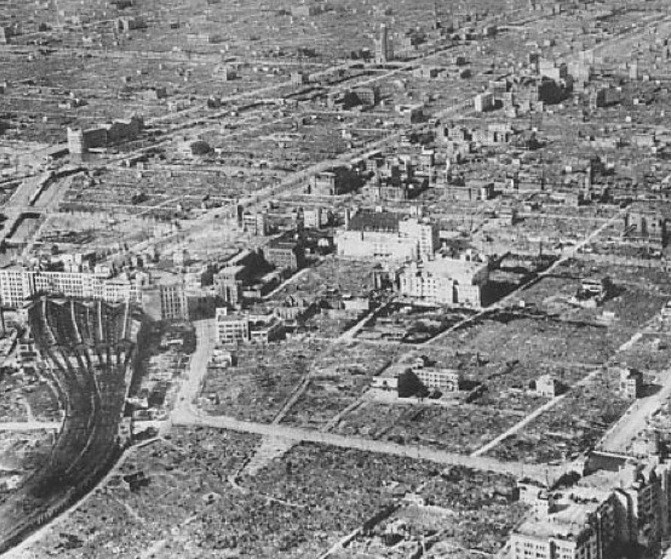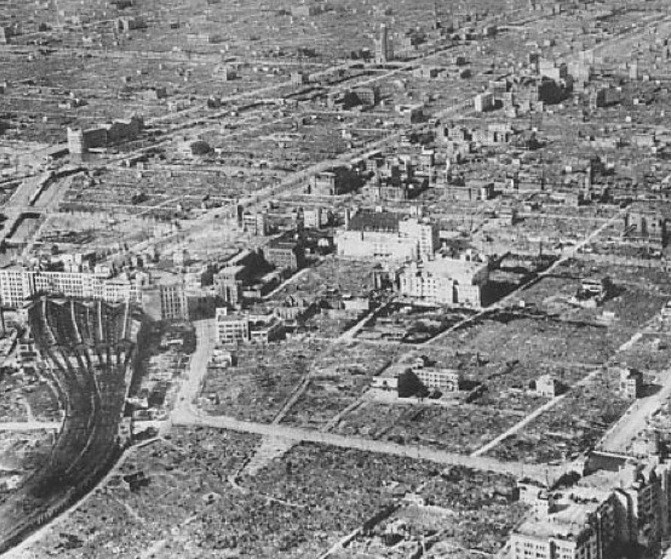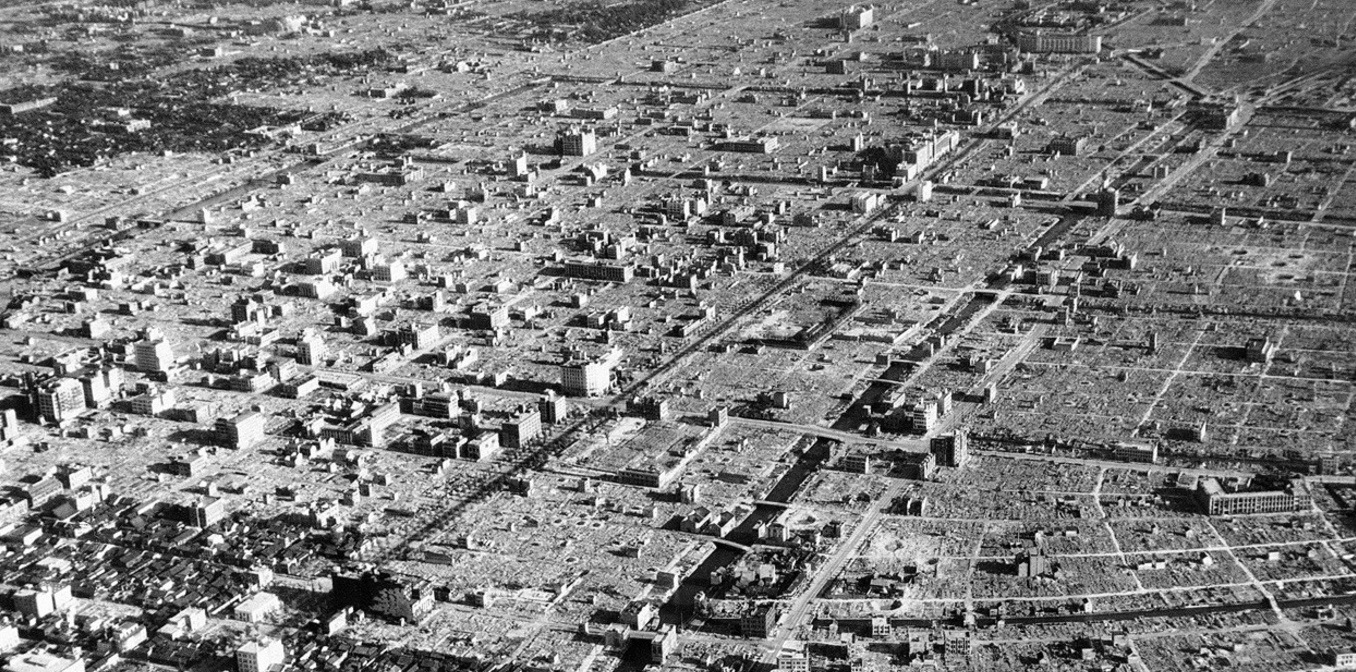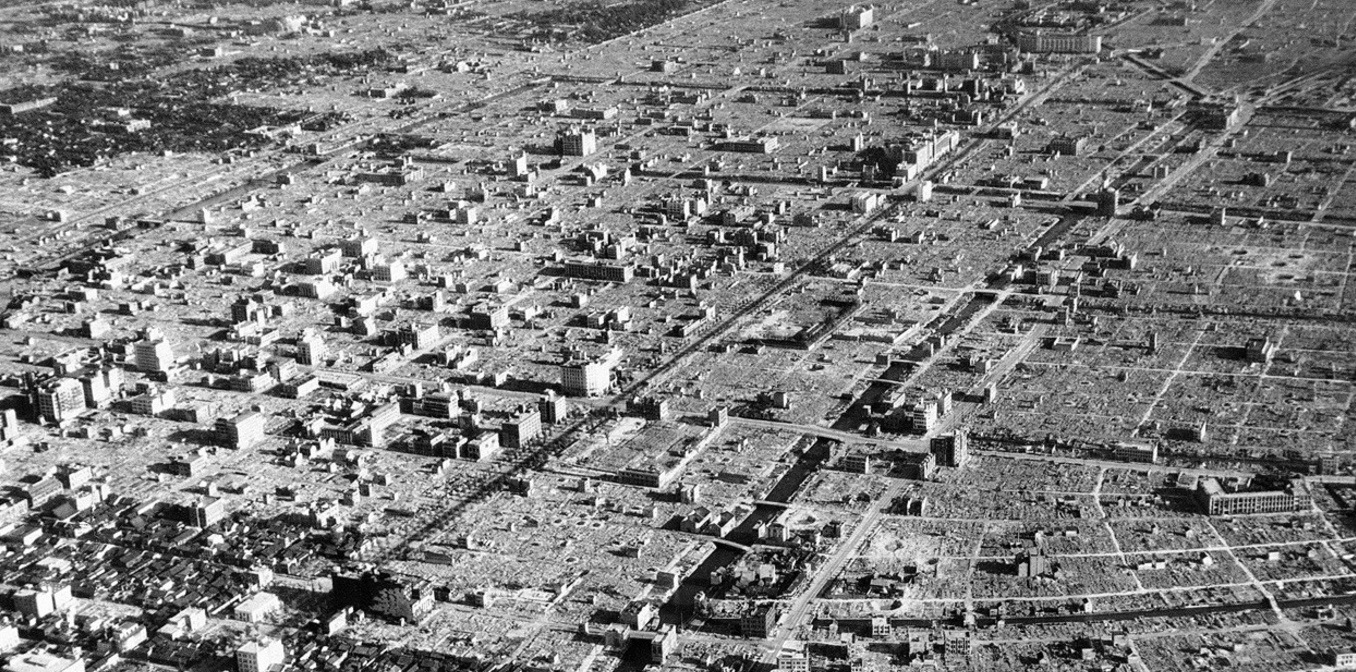 In their desperation, the defenders also adopted kamikaze tactics, with Japanese fighters ramming American bombers. Much historical attention has focused upon the willingness of Japan's pilots to sacrifice themselves, but by this stage of the war few of those who flew conventional fighters showed much appetite for the fray: American aircrew often remarked upon their lack of aggression. Tokyo and other cities were attacked again and again.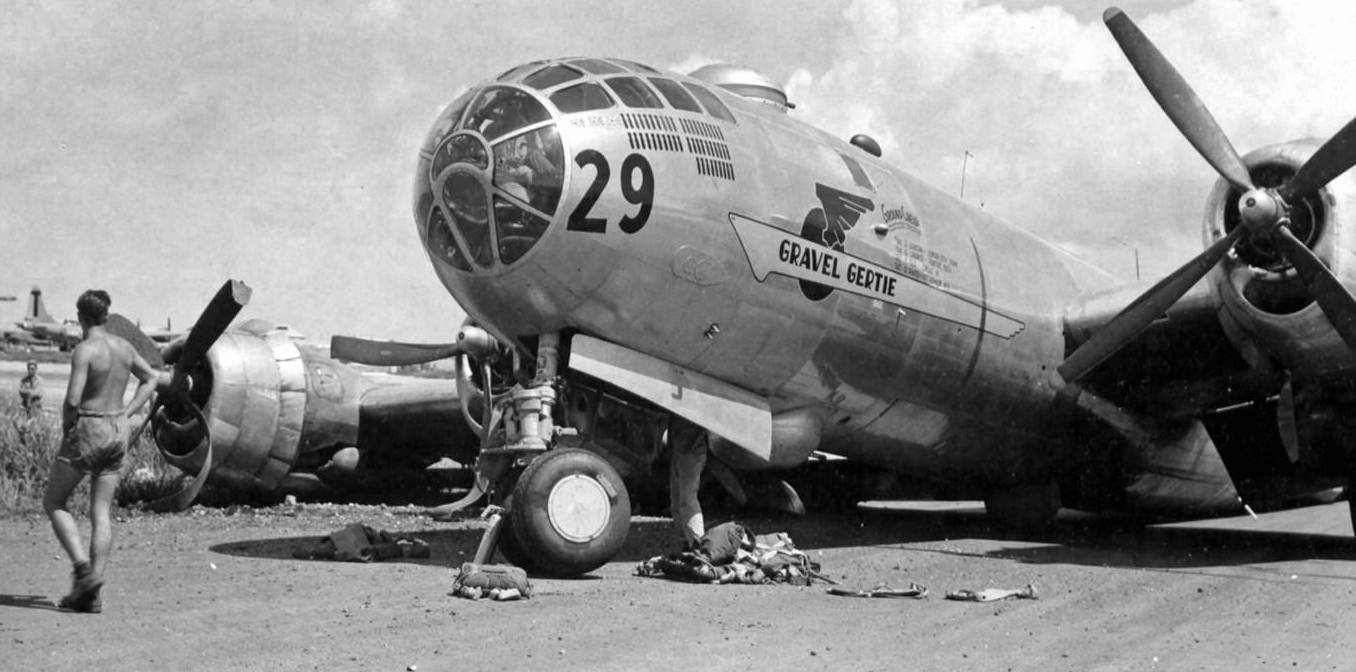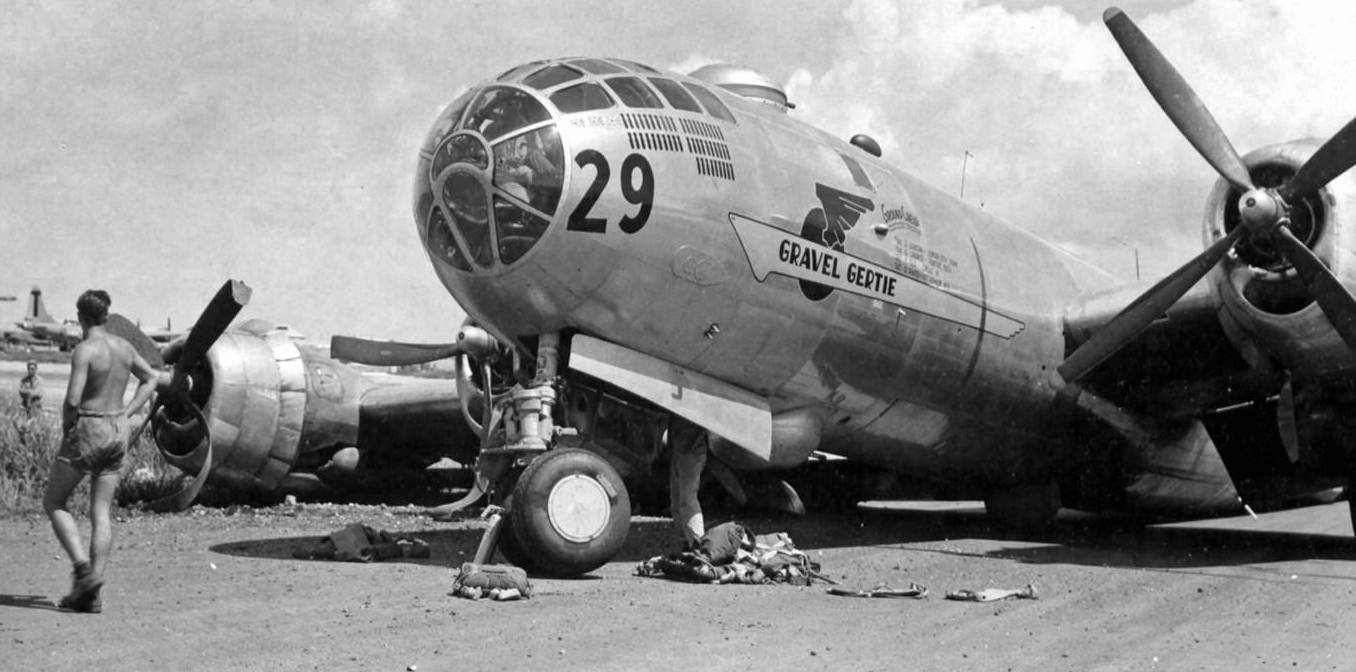 The Strategic Air Offensive against Japan had been as pitiless as that against Germany, particularly the firestorm created by the great Tokyo Raid. With Mustang P-51s escorting the B-29s from Iwo Jima, the USAAF was able to establish almost complete air superiority in the skies over Japan for the last three months of the war; indeed major raids were undertaken from there even while there were still Japanese holding out in different parts of the island. Yet, although the bombing left ordinary Japanese terrified and demoralized, there was no appreciable pressure put on the Government to end the war. The military clique that ran the Japanese Government felt no inclination to surrender, a course of action which they considered dishonorable.