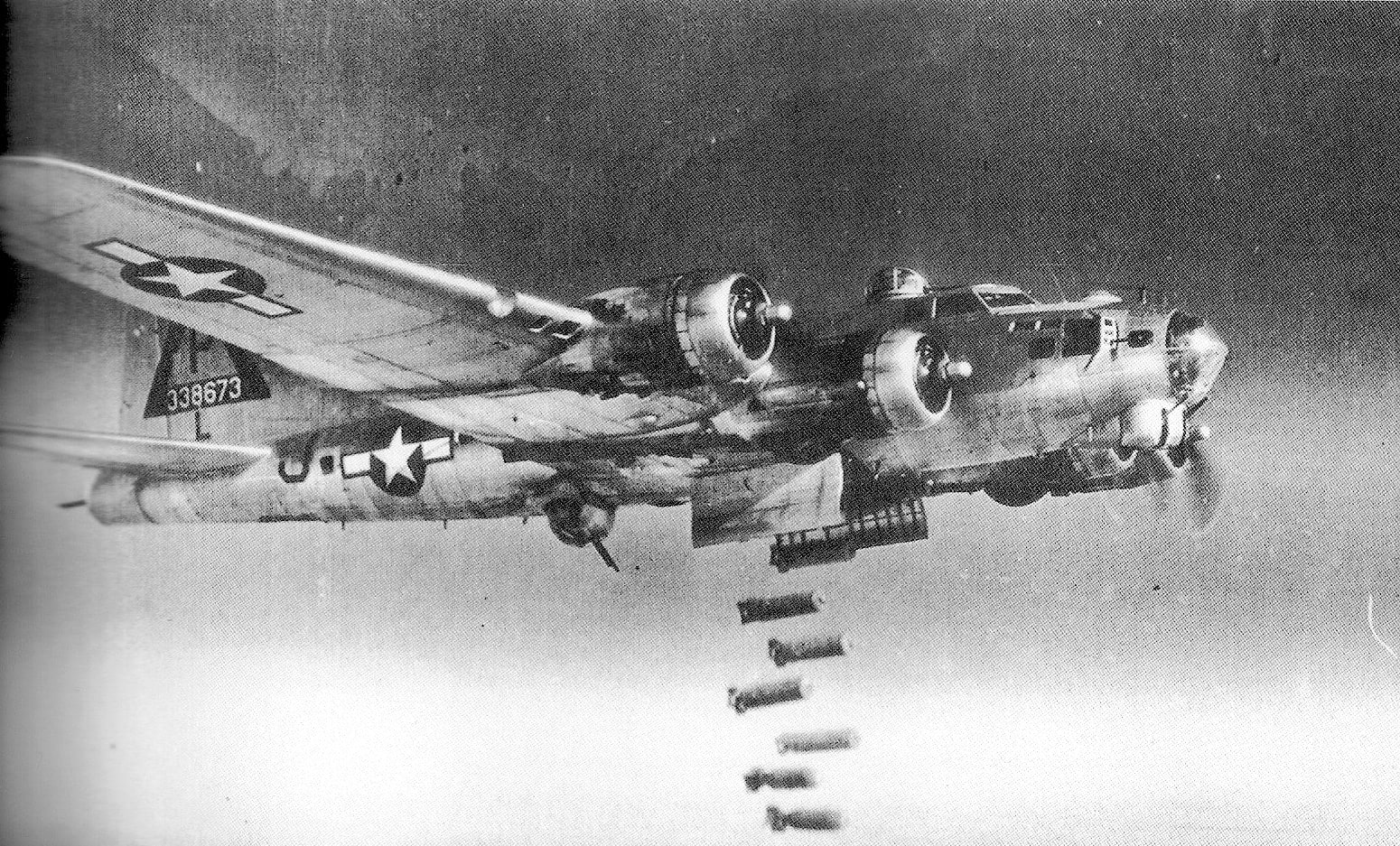 Allied bombing of Germany
Massive strategic bombing of Germany and its allies
As distasteful as these bombing campaigns are today to most citizens of the liberal democracies under sixty years of age, the Combined Bomber Offensive in Europe and the bombing of Japan reflected not only a sense of moral conviction on the part of the West but a belief that such air attacks would end a war that daily grew more horrible for soldiers and civilians alike.
Along with the decision to use nuclear weapons against Japan, the most controversial aspect of Allied involvement in the war has been the area, strategic or – to use a more emotive term – carpet or terror bombing of German cities and civilians. For most in the west at the time it was considered a perfectly legitimate way to bring the enemy to its knees once Total War had been unleashed by Hitler, but for some – especially after the war had been safely won – it was a morally unacceptable war crime. This article will seek to explore whether or not this strategy worked and if there were any alternatives.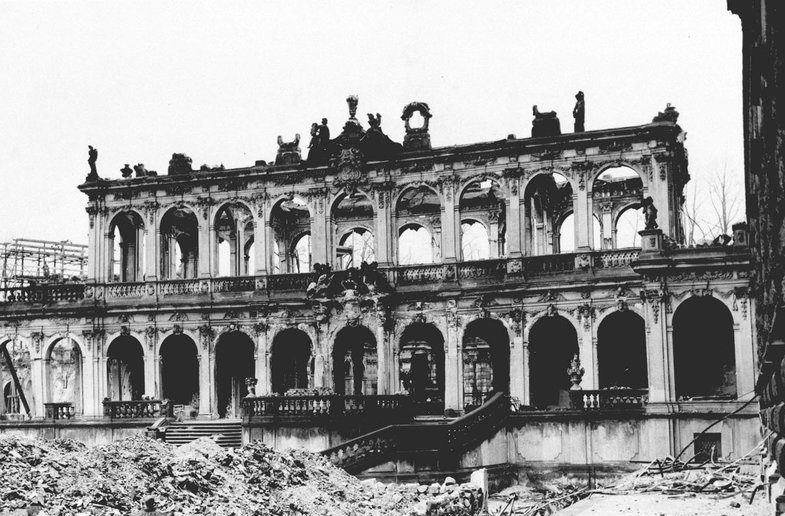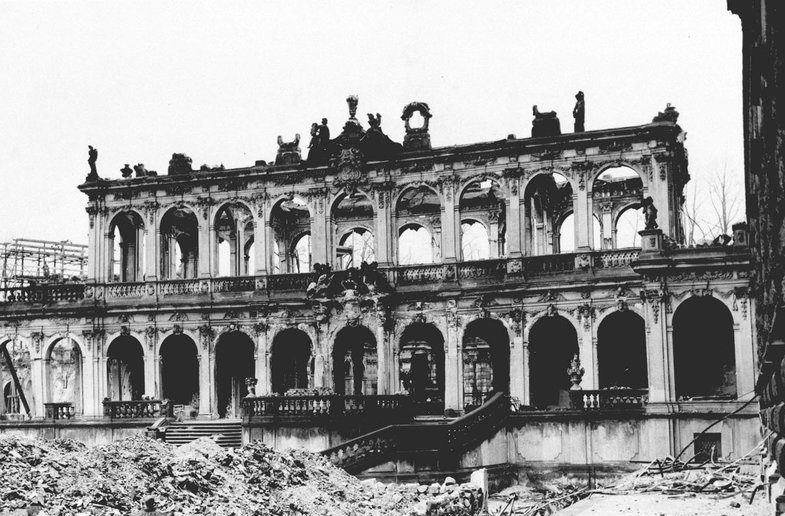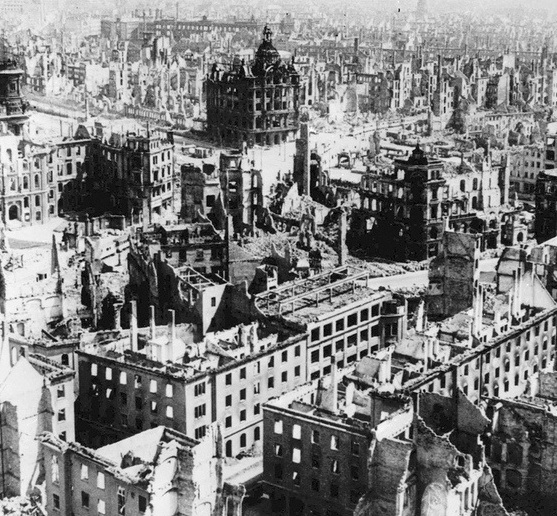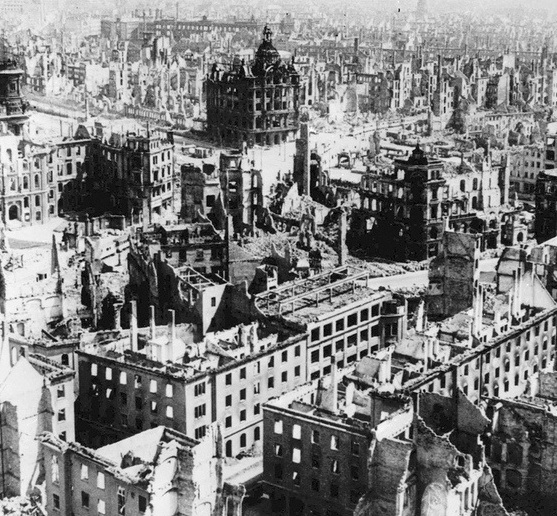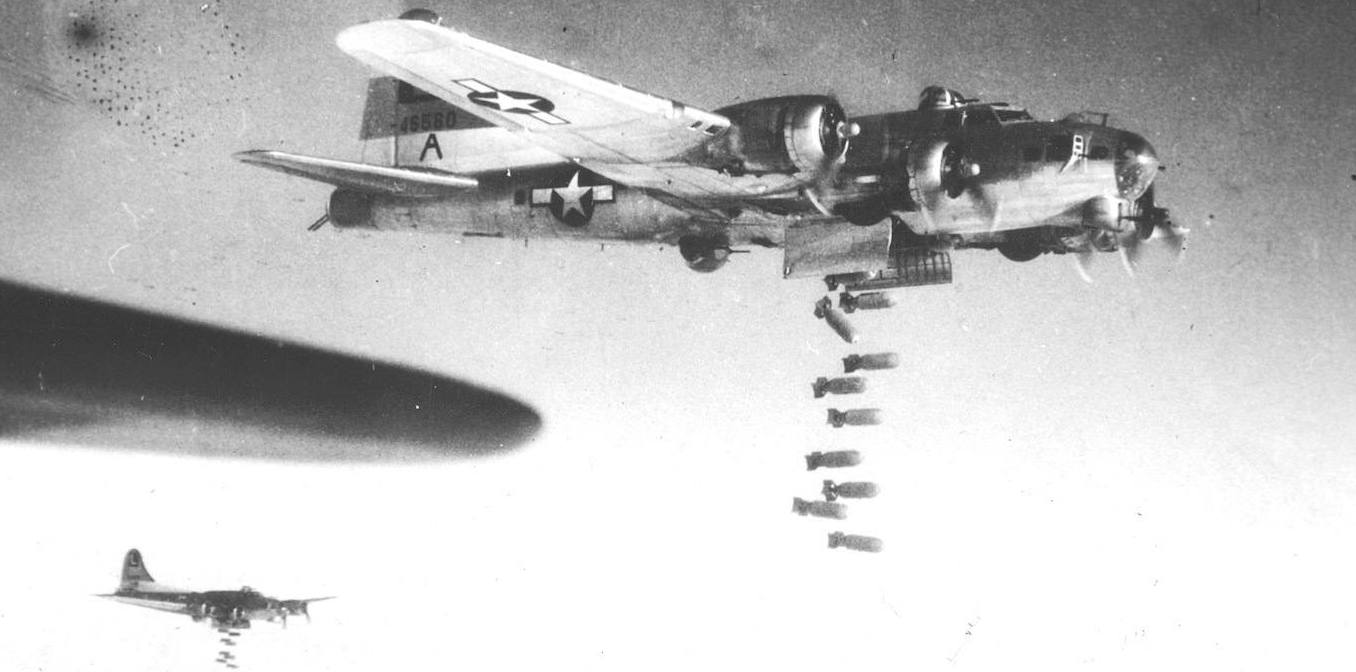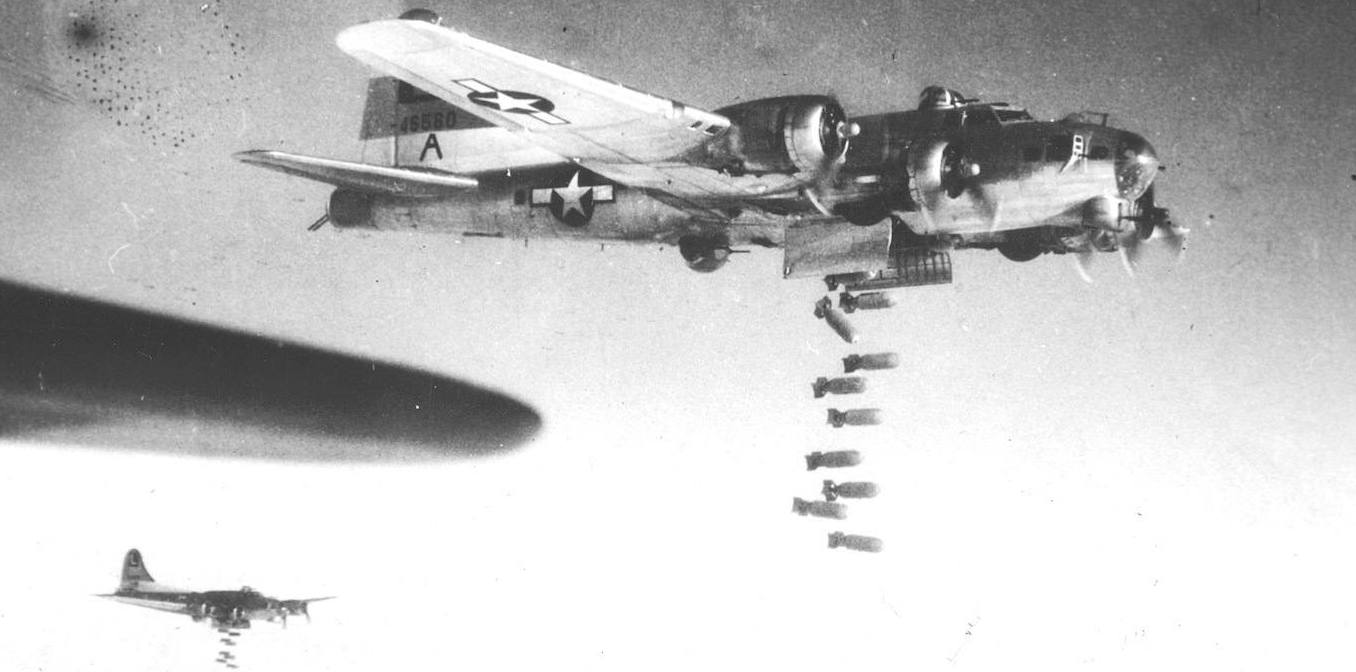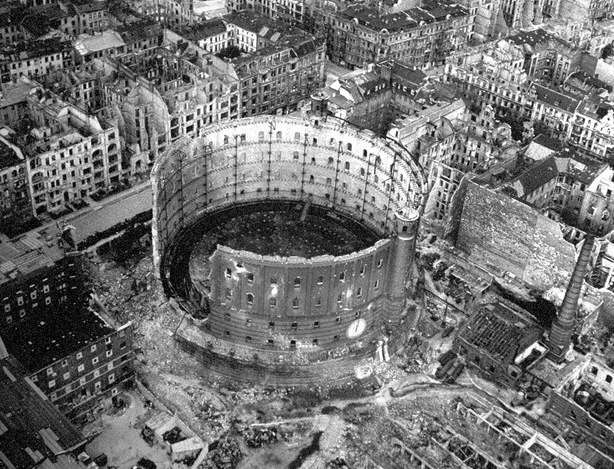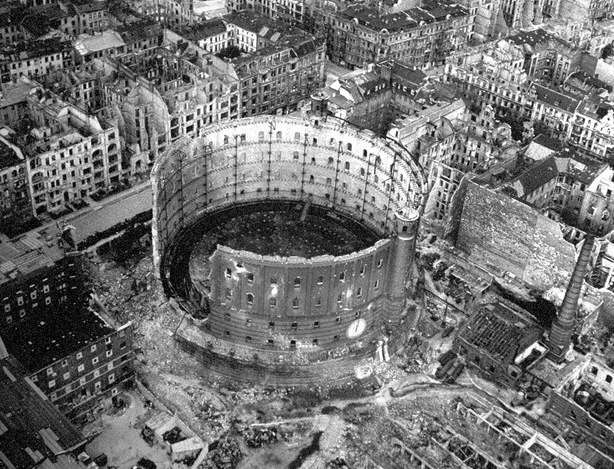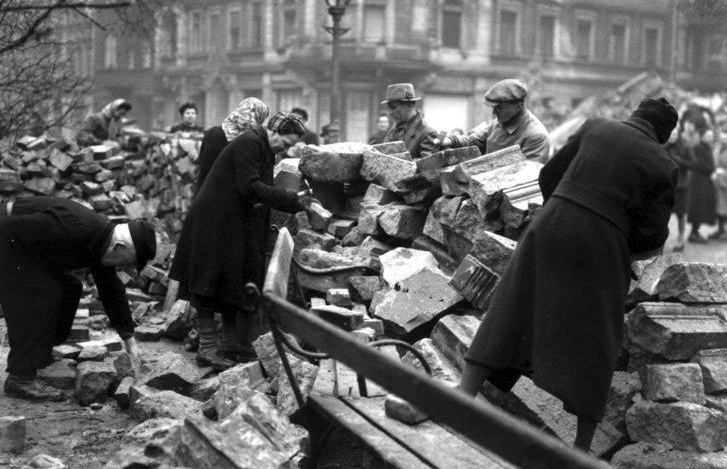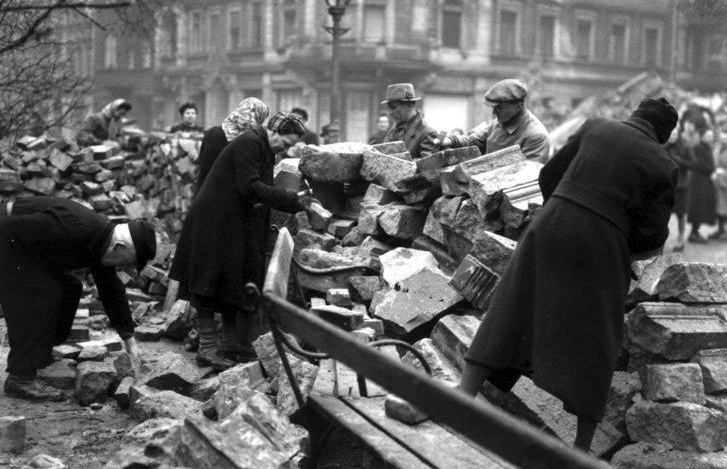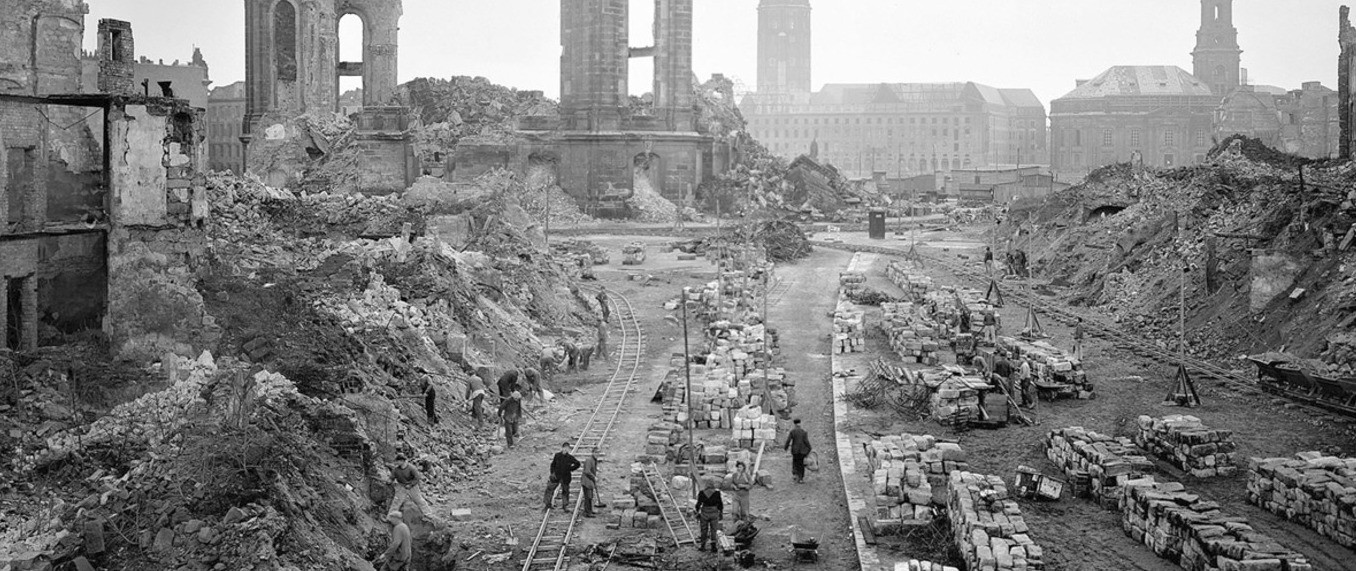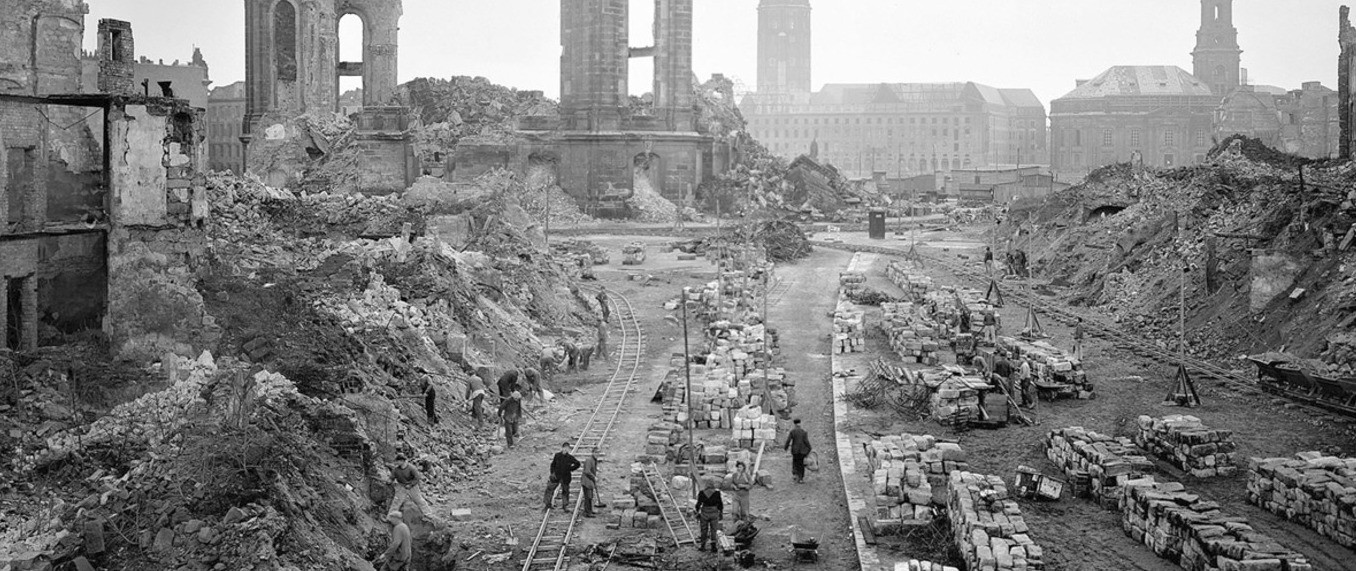 Proponents of air doctrine in the bomber wings of the German, British and American air forces in the 1920s and 1930s all believed that it was possible to win wars through bombing alone, with navies relegated to a blockading role and armies primarily used for mopping up and occupation. When war broke out, the Luftwaffe's bombing of Warsaw and of Rotterdam and Louvain made it clear that Germany did not intend to abide by the view of warfare that confined targets to military assets attacked in daylight. Further raids on Coventry, Belgrade and Hull confirmed this.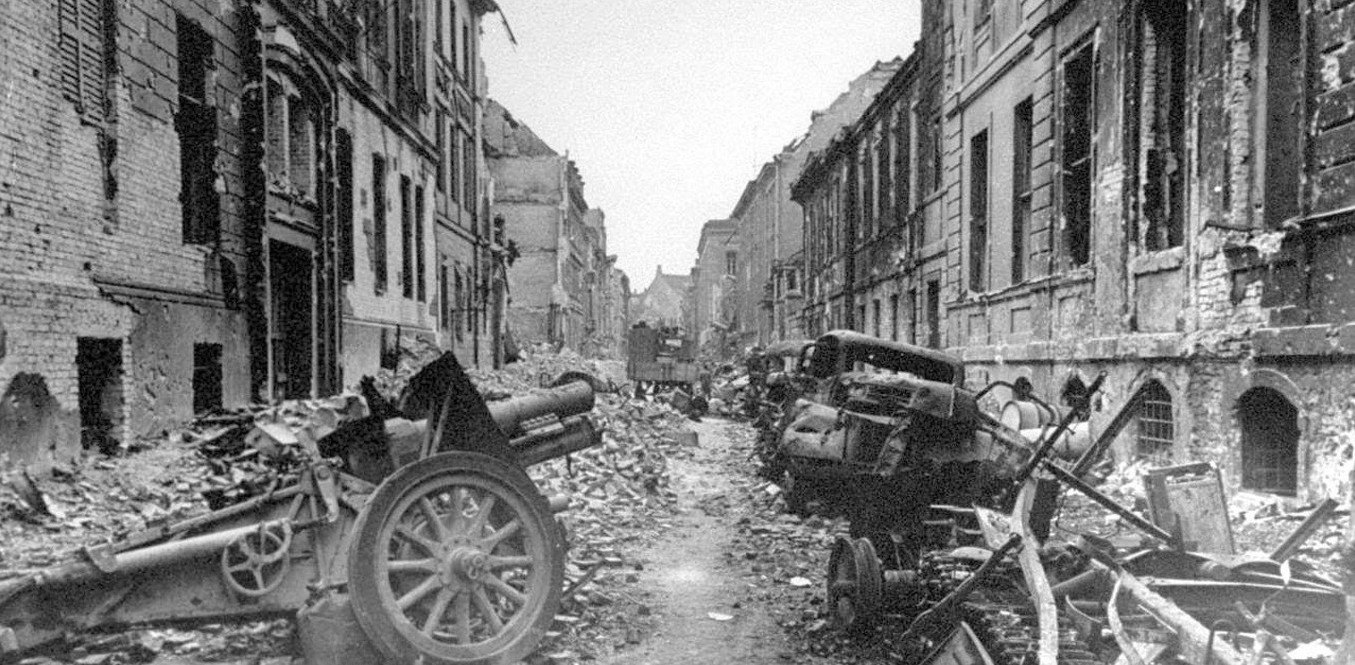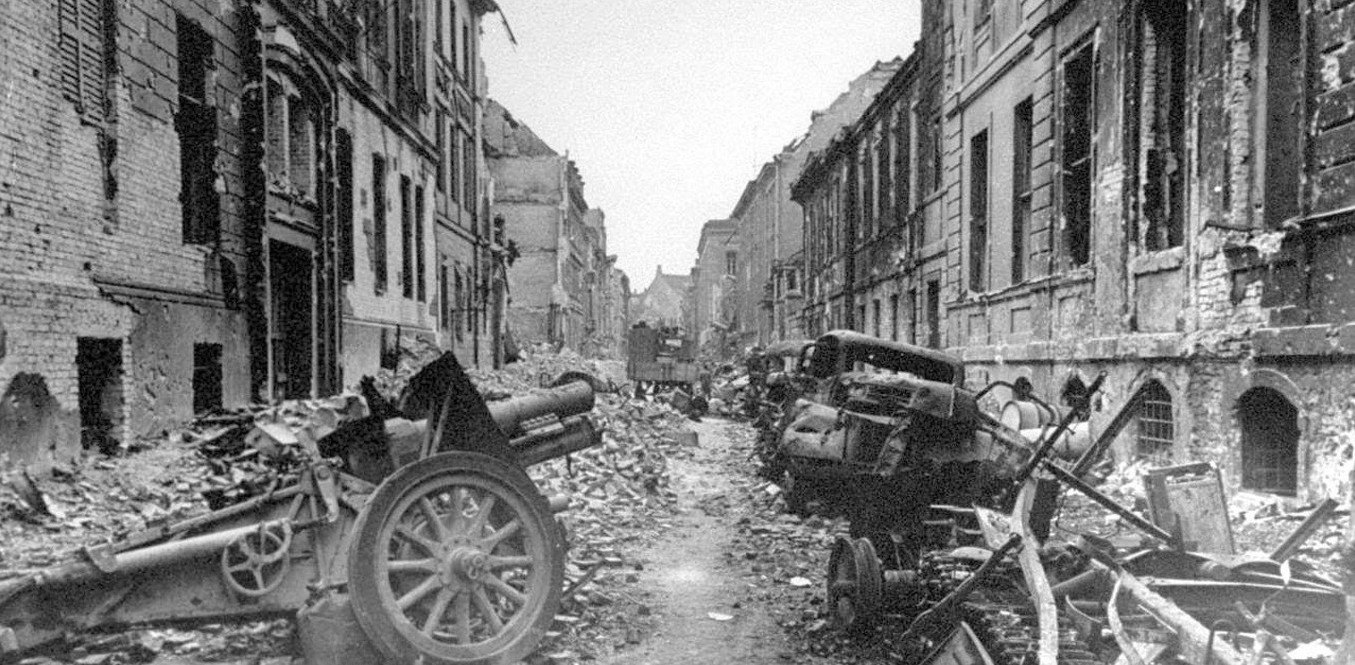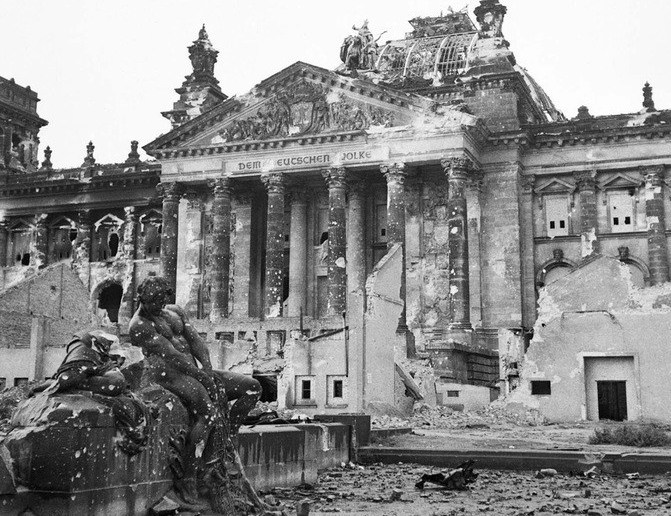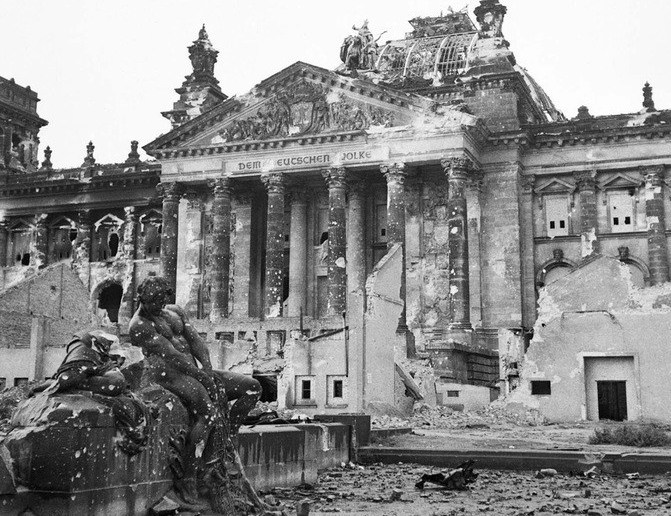 The RAF's Bomber Command wing was founded in 1936, based in High Wycombe in Buckinghamshire. At the outbreak of war it consisted of thirty-three squadrons comprising 488 aircraft. Initially these were planes with too short a flying range to reach even the Ruhr industrial basin – the closest German targets worth bombing – and with bomb-loads too small to cause much damage even if they had managed to get there and back.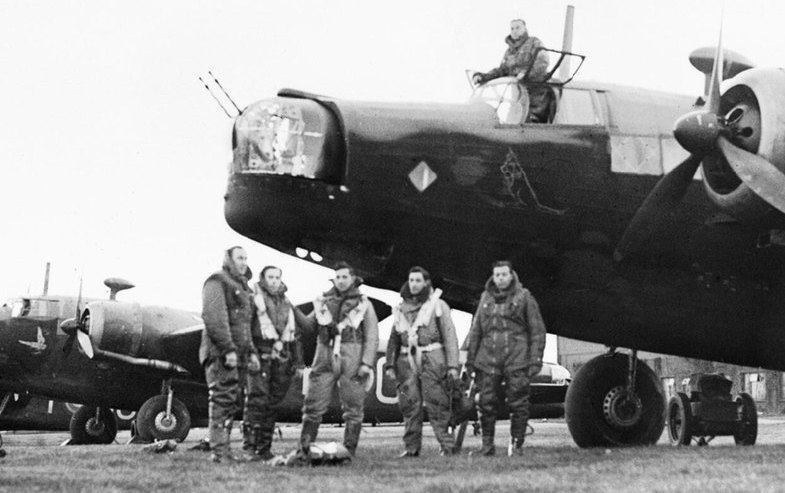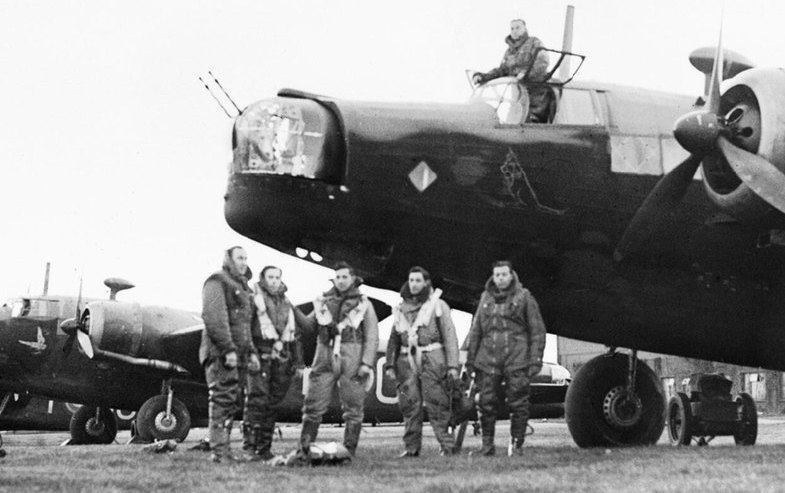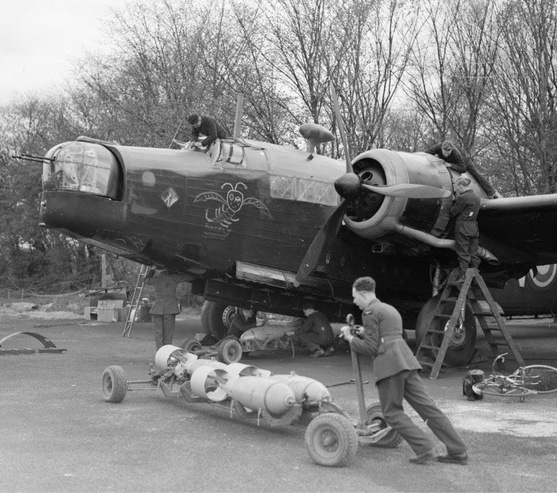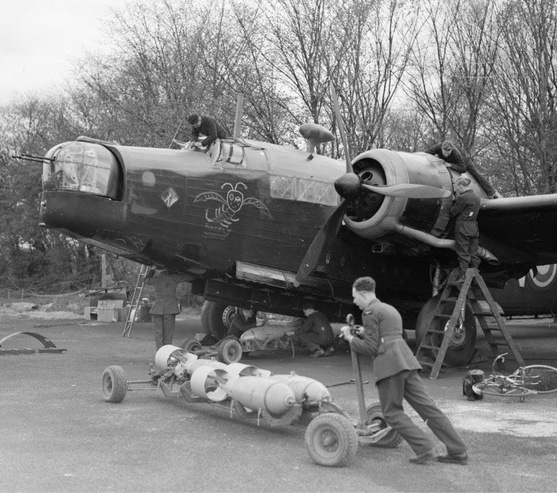 With a general lack of navigational aids, target-marking and aiming equipment and carrying capacity, Bomber Command was initially forced into the strategy of attacking cities, effectively through the lack of a realistic alternative. After Bomber Command suffered unacceptably high losses – sometimes as much as 50 percent – in daylight raids on largely coastal targets such as Heligoland and Wilhelmshaven at the start of the war, it switched to night-time bombing instead, with a serious reduction in accuracy. After victory was won in the Battle of Britain in the autumn of 1940, the emphasis turned from Fighter Command defense to Bomber Command attack. By then an altogether more offensively minded Churchill had replaced Chamberlain.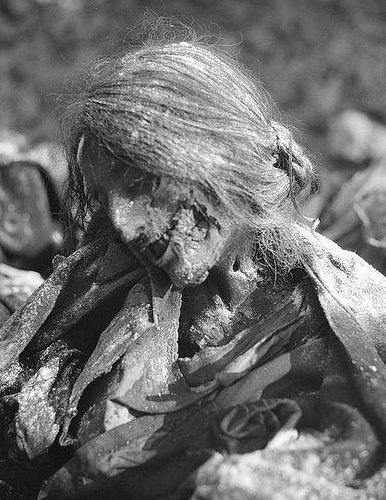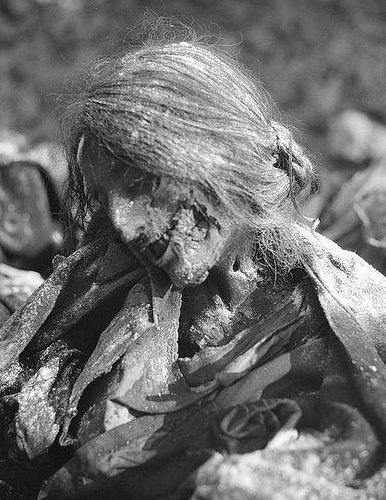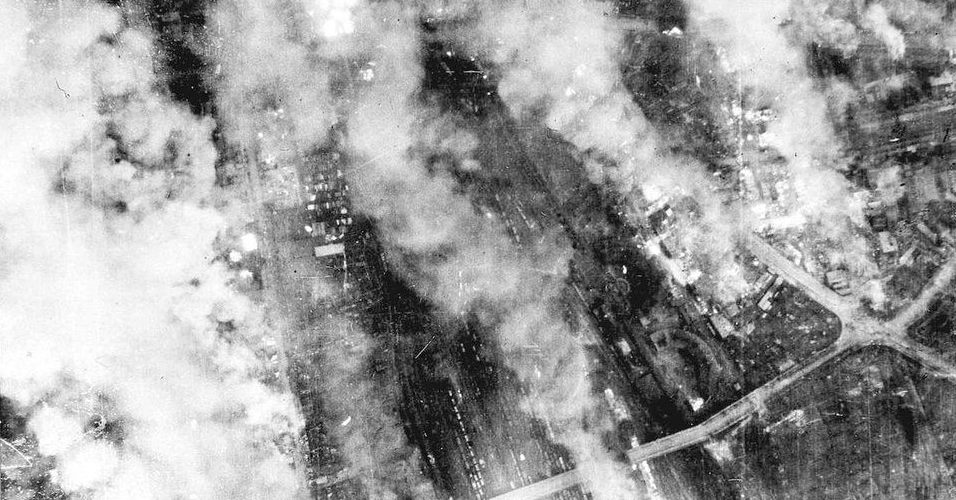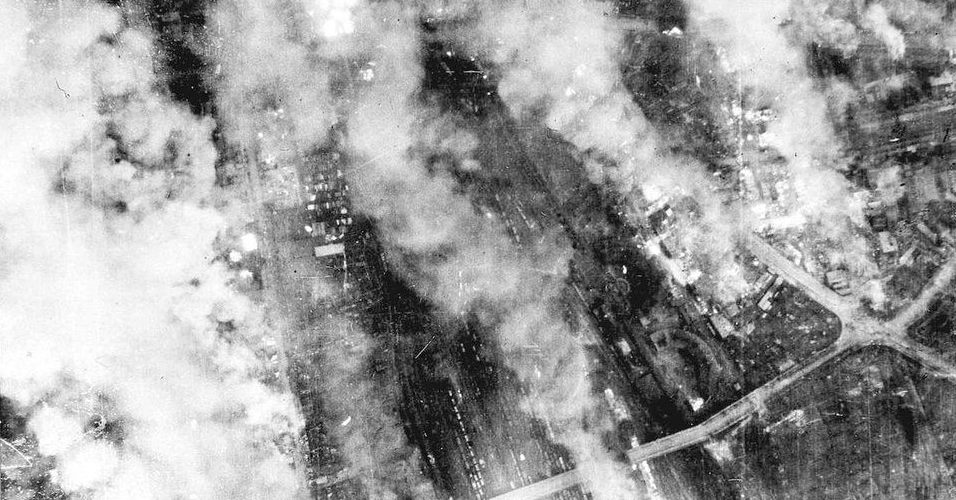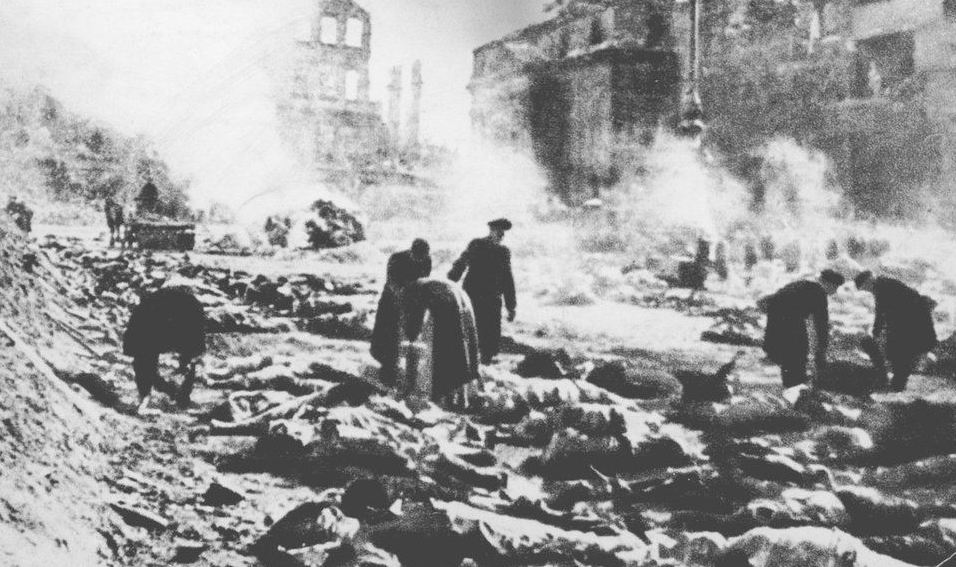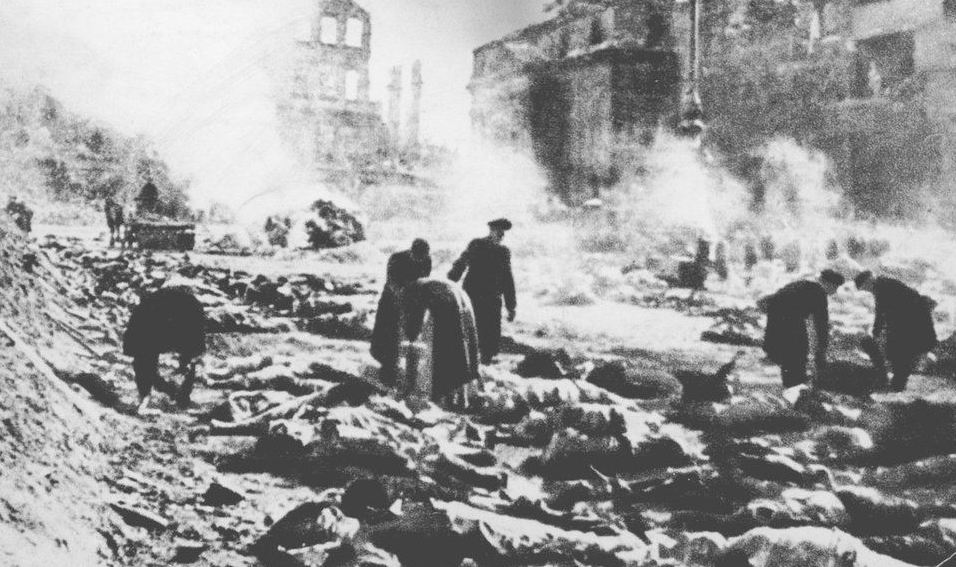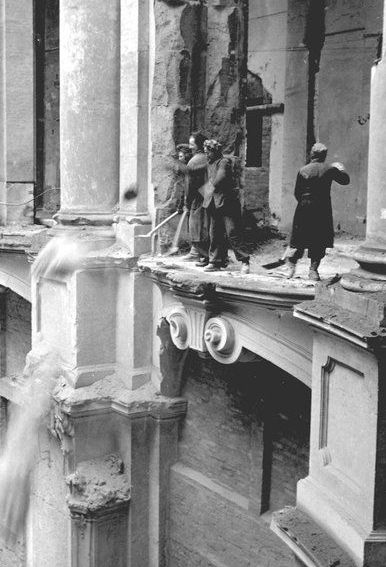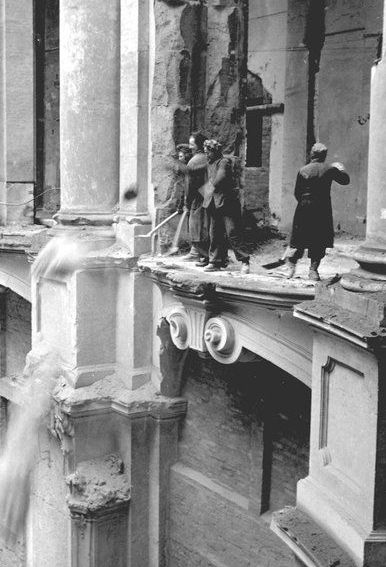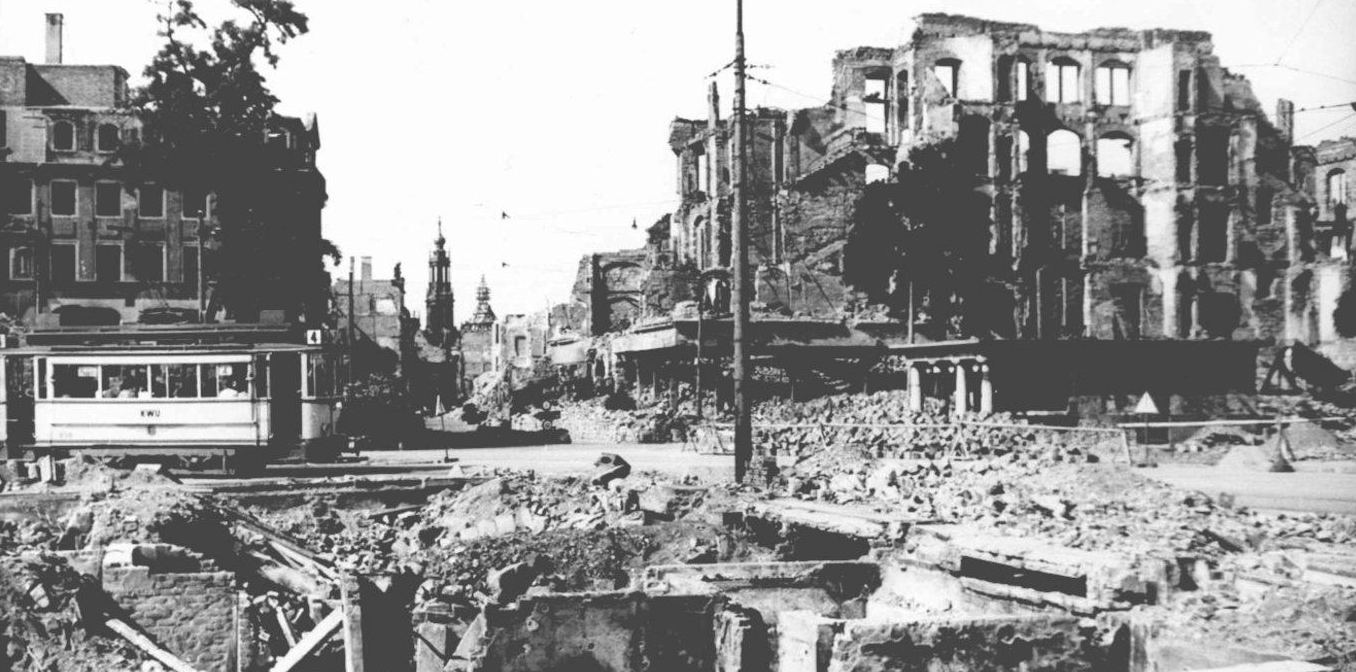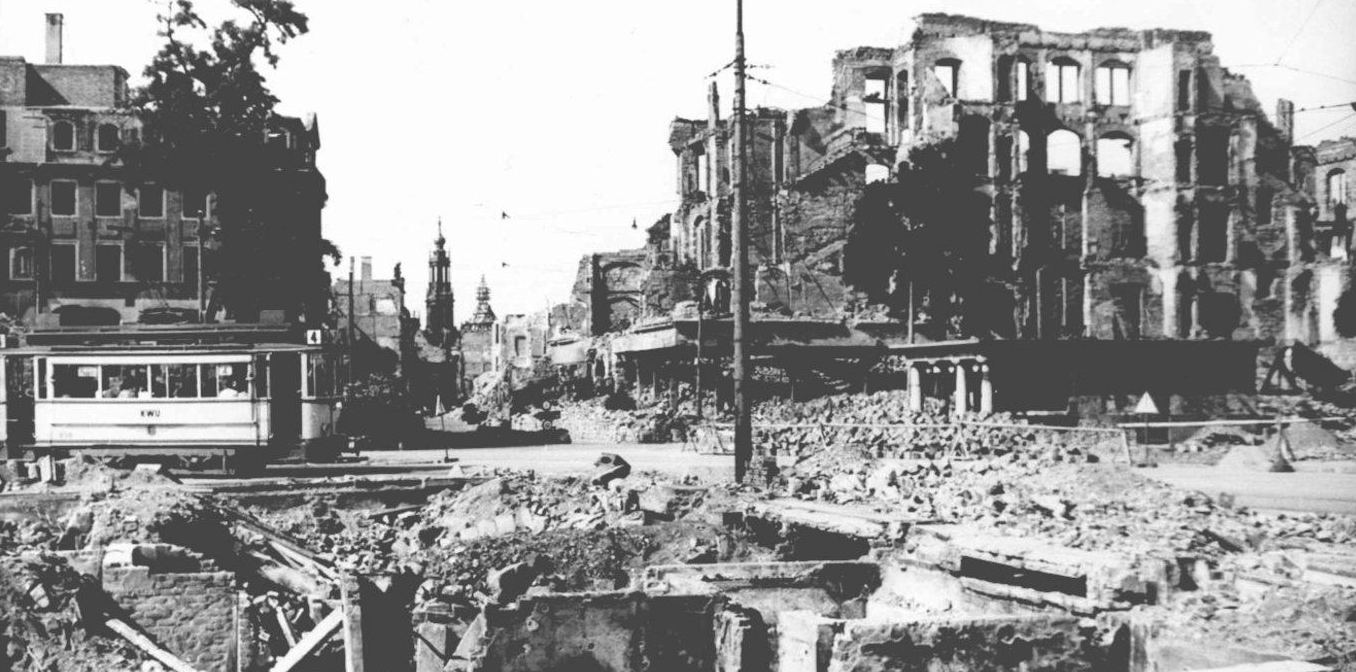 While Bomber Command did attempt throughout the war to pinpoint specific German production facilities for bombing – never devoting less than 30 percent of bombing efforts to those types of targets – in a short space of time the general policy widened to destroying huge, heavily populated industrial areas in order to 'de-house' the workers, dislocate production and demoralize the population. The Commander-in-Chief of Bomber Command, Air Chief Marshal Sir Arthur Harris, was convinced that the policy he had inherited when he took over in February 1942 could win the war.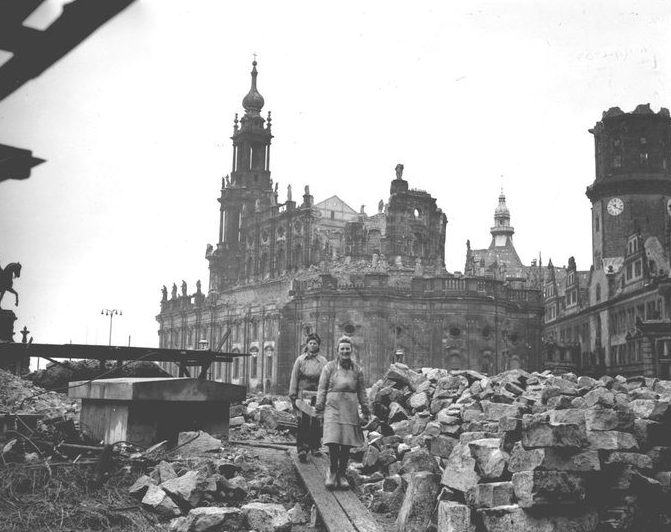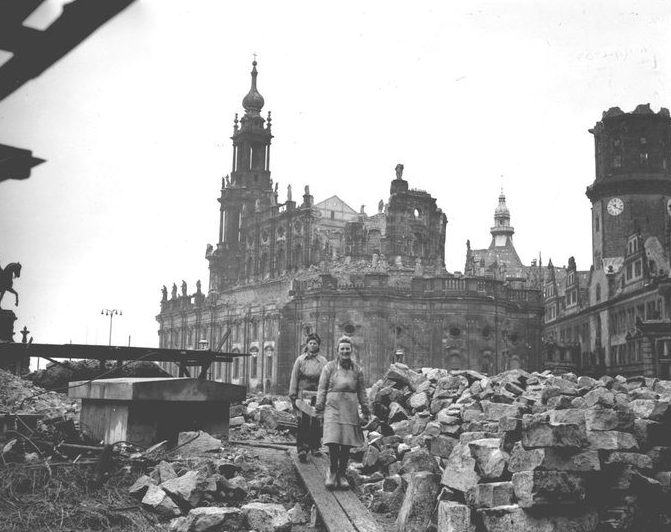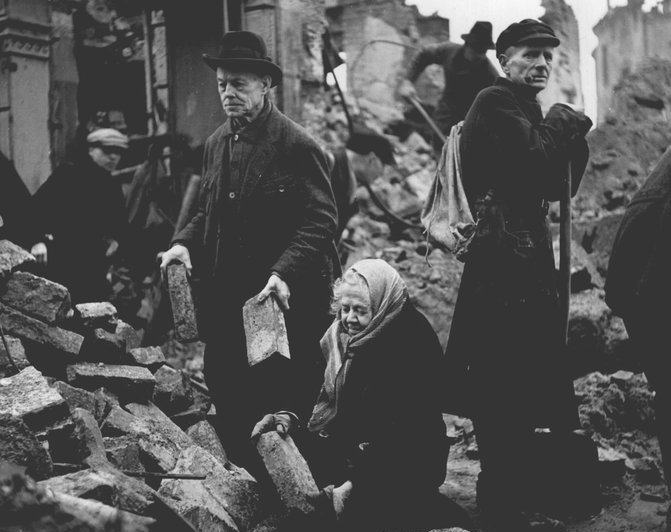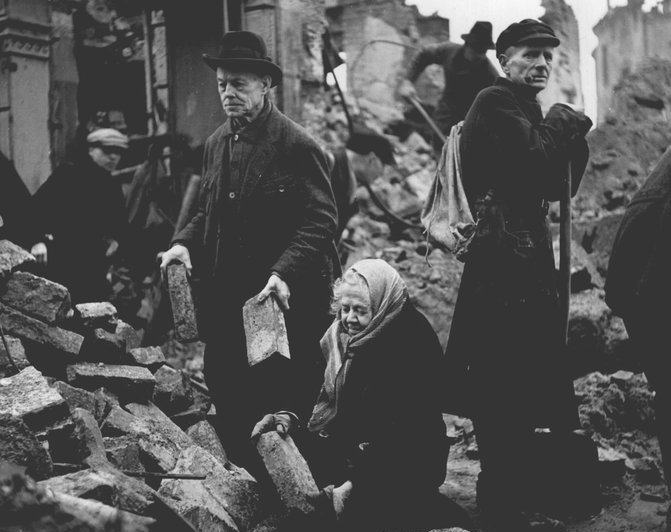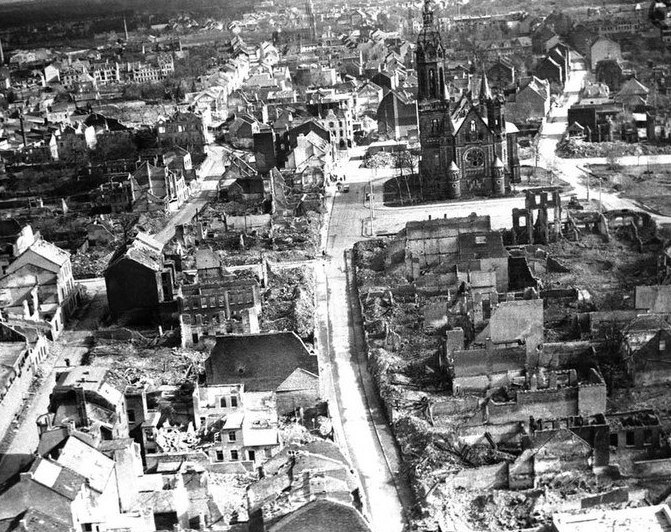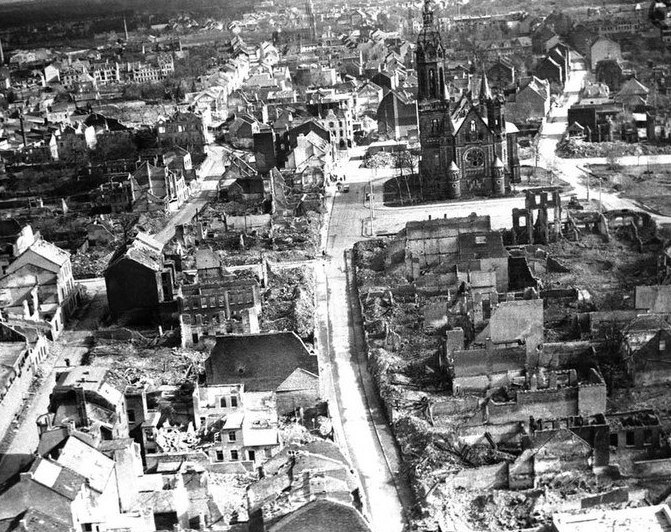 Harris's personality has long been held up for vilification, with the Labour politician Richard Crossman equating him with the Great War Commander-in-Chief Sir Douglas Haig. The controversy continued long after the war; in 1994, there were angry demonstrations when the Queen Mother unveiled a statue of Harris at the RAF church, St Clement Danes in London. Certainly Harris had absolutely no moral qualms about what he was doing to the Germans, telling the newsreels in 1942: 'They sowed the wind and now they are going to reap the whirlwind. There are a lot of people who say that bombing can never win a war. Well, my answer to that is that it has never been tried yet, and we shall see.' Yet he was not a monster, and two days after VE Day he wrote to Portal to say: 'I regret indeed occasions on which I have been crotchety and impatient. I was the closest to the urgencies of my command, and, frankly, borne down by the frightful inhumanities of war.'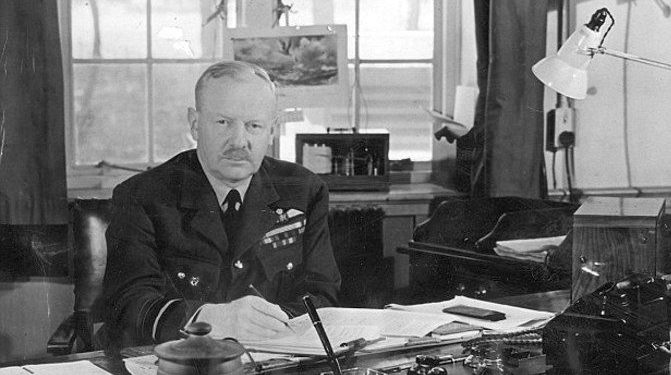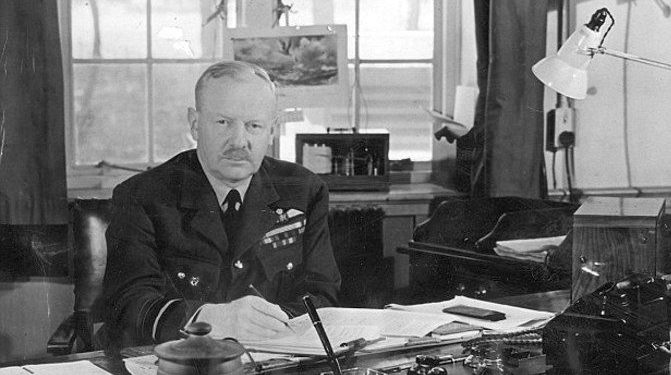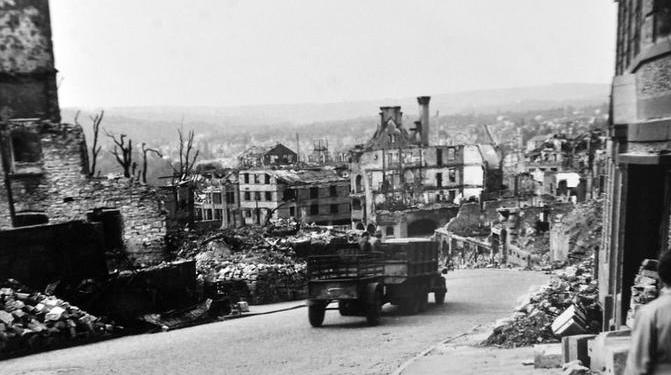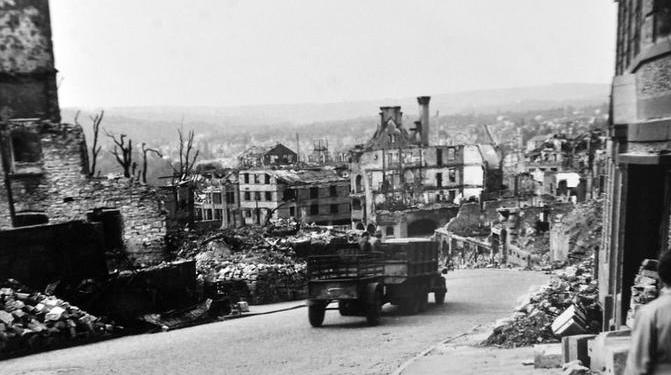 By the end of 1941 Bomber Command had dropped 45,000 tons of bombs over military targets in Germany, though without much to show for it. One reason why the High Command put so many resources into the bombing offensive was to try to help the Russians. Churchill and Roosevelt were very conscious of not doing enough for the USSR – a feeling Stalin sedulously encouraged – operationally in the west. Rather like the Arctic convoys to Murmansk, the bombing offensive was conceived almost as a kind of displacement therapy. In the end, helping Russia was indeed to be its chief value to the war effort.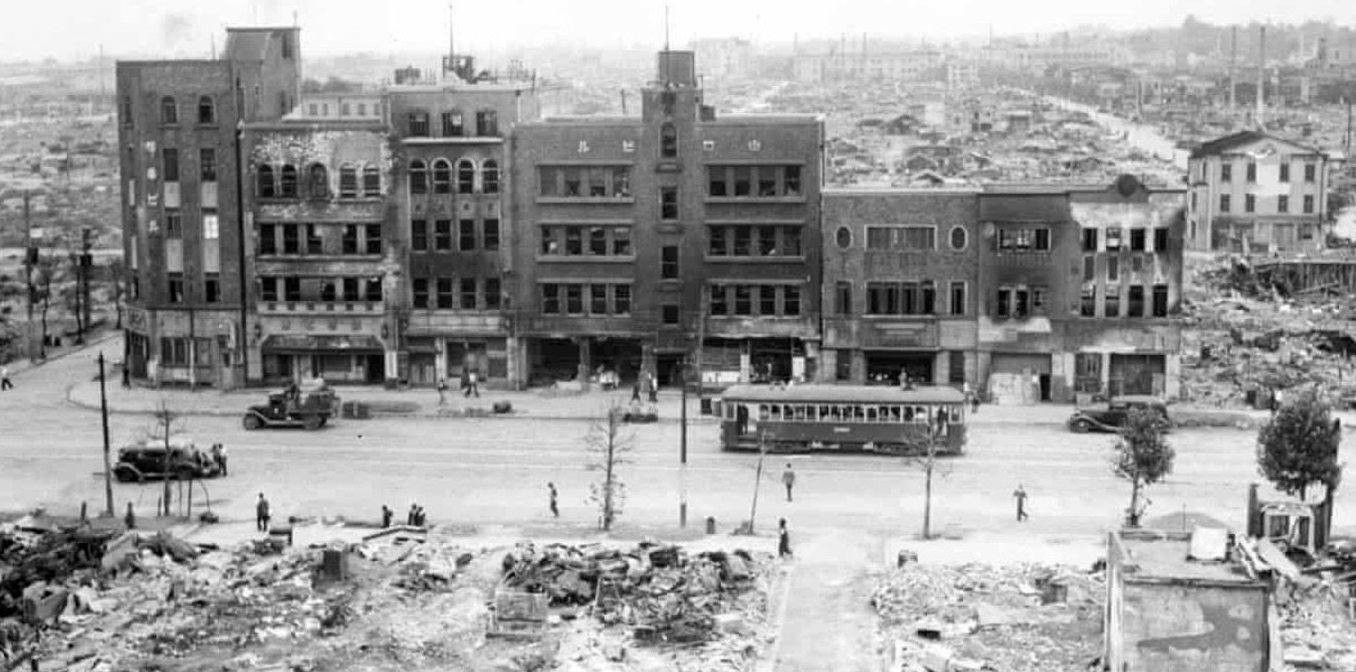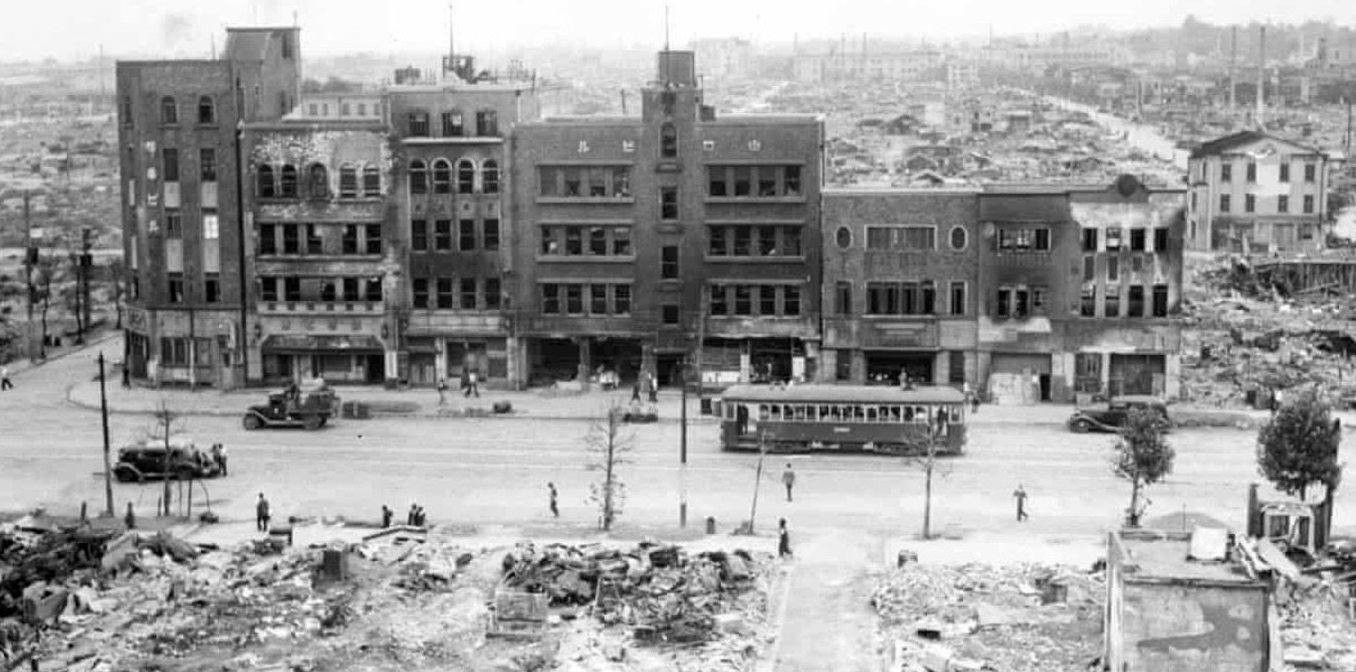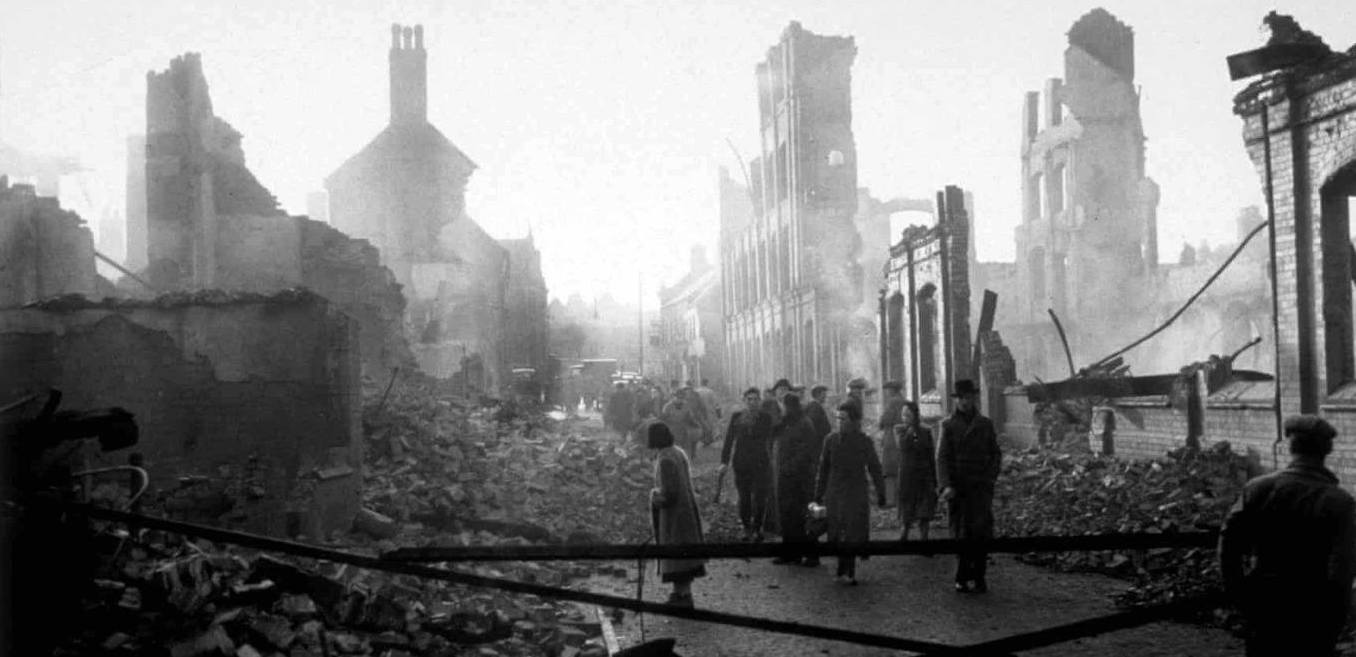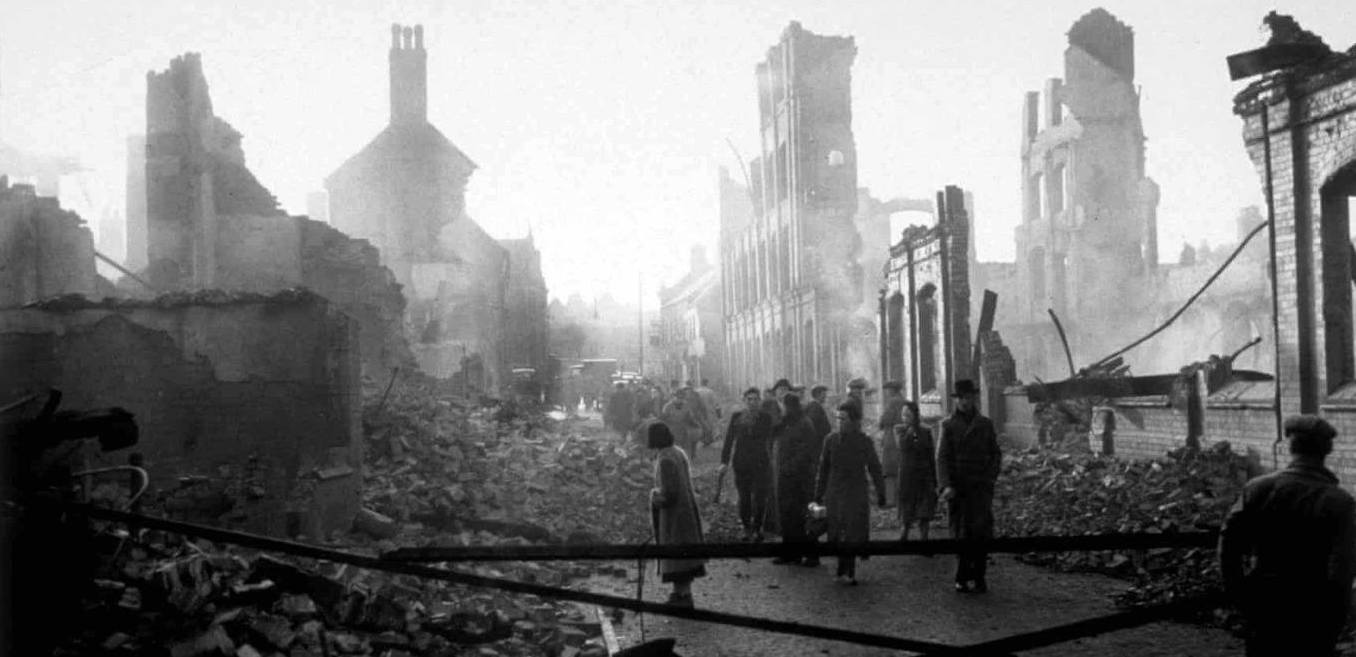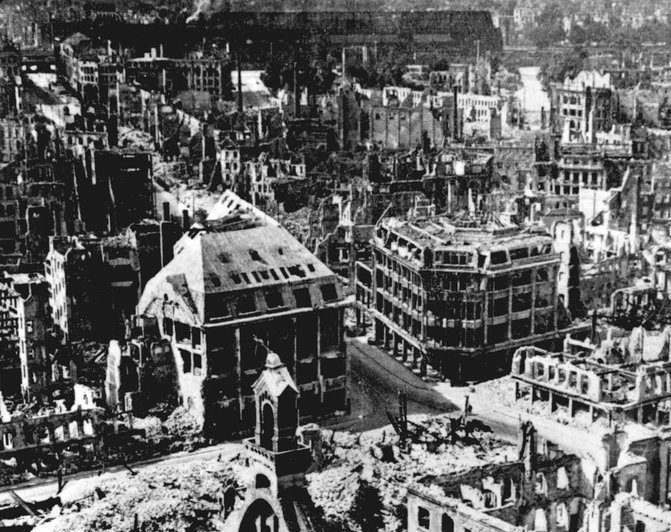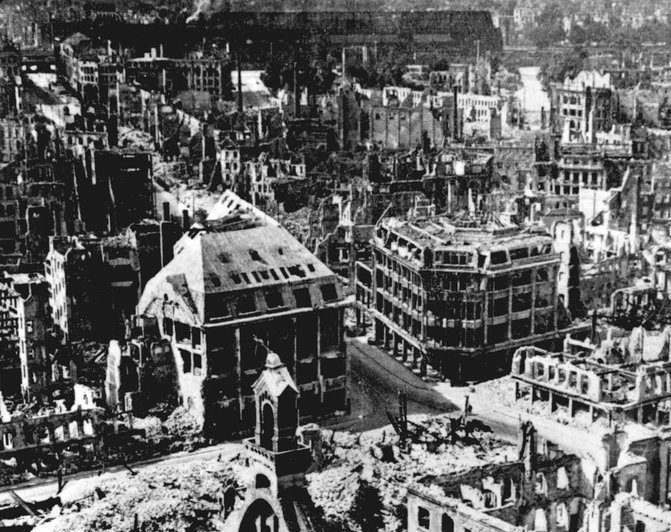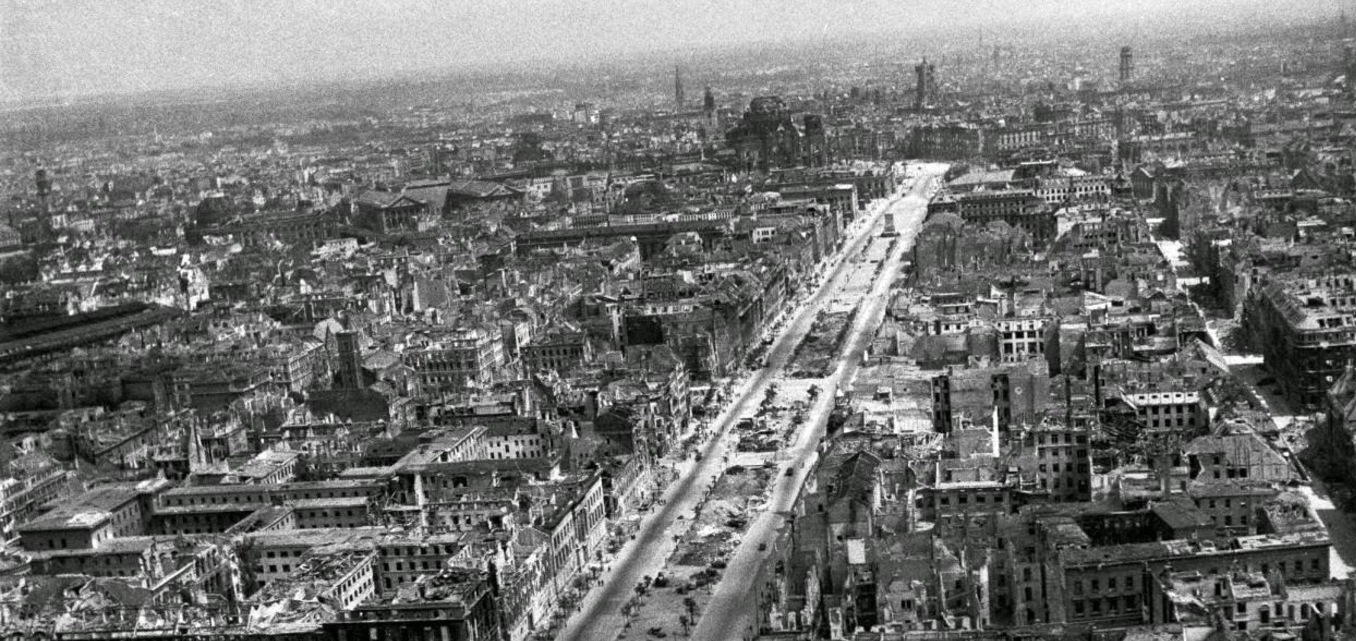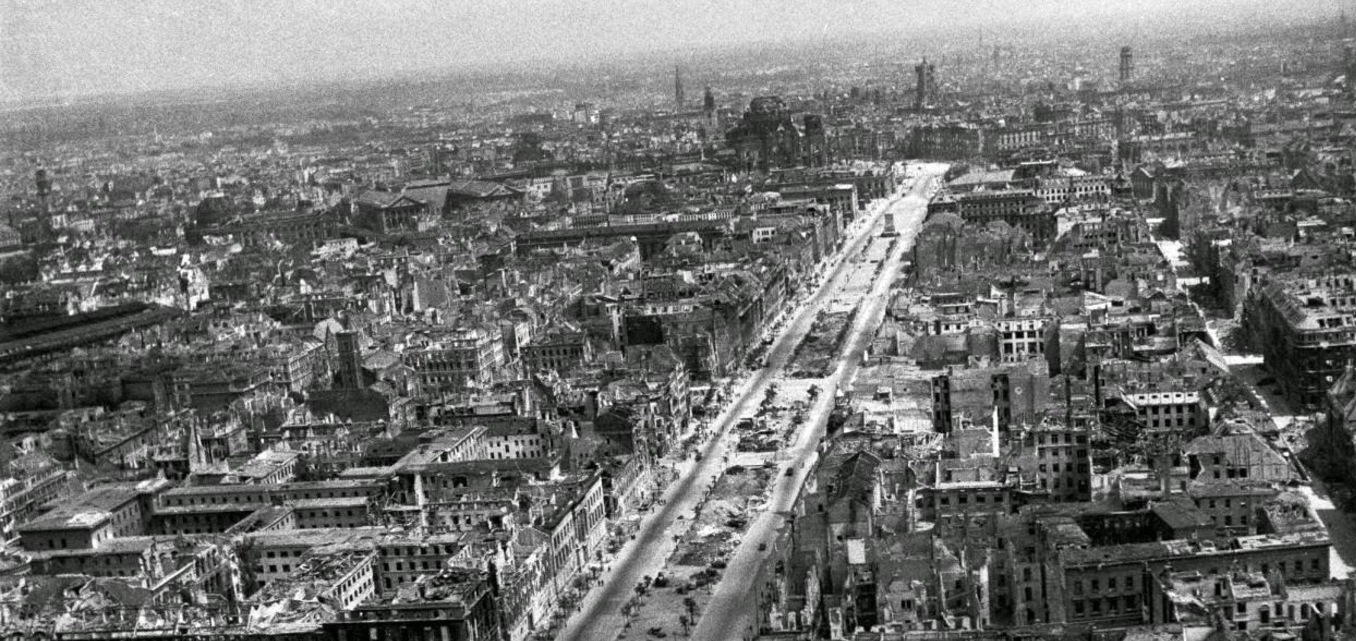 The losses suffered by Bomber Command were monstrous. No fewer than 55,573 members of Bomber Command lost their lives during the Second World War, 47,268 on operations, but a further 8,305 on training and other non-combatant missions, representing in all one-quarter of all British military dead. Out of 199,091 Bomber Command aircraft dispatched on raids during the war, 6,440 (or 3.2 percent) failed to return. The USAAF lost 26,000 men, or 12.4 percent of its bomber crews.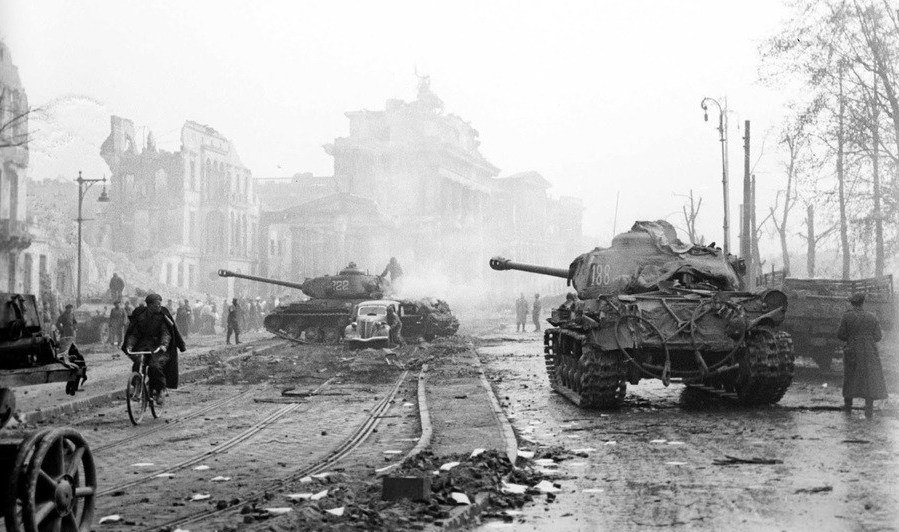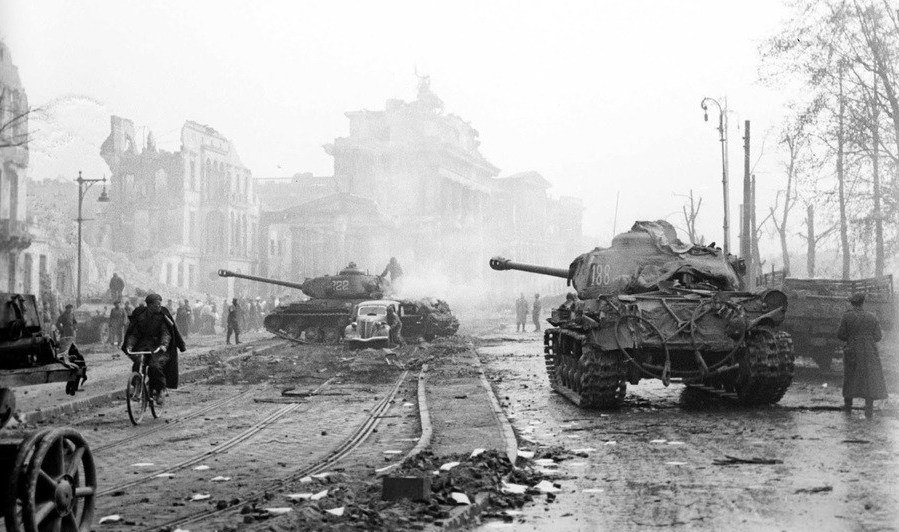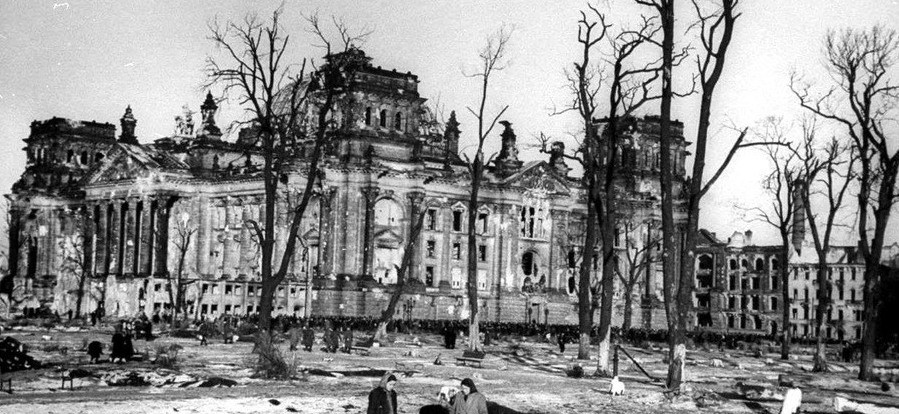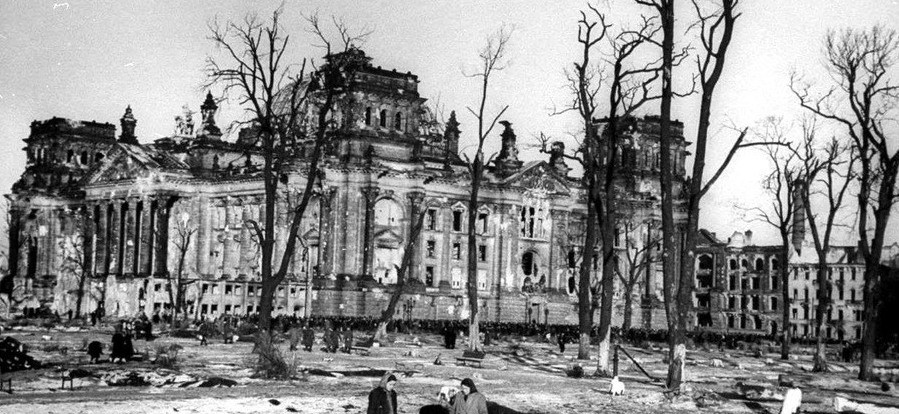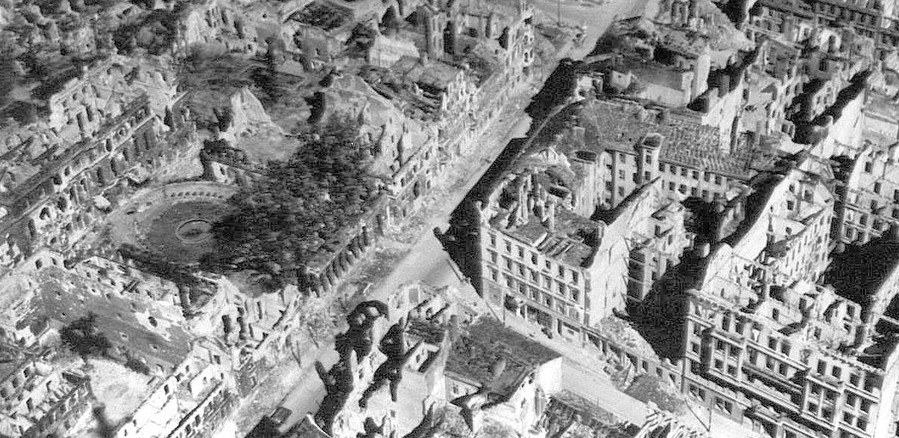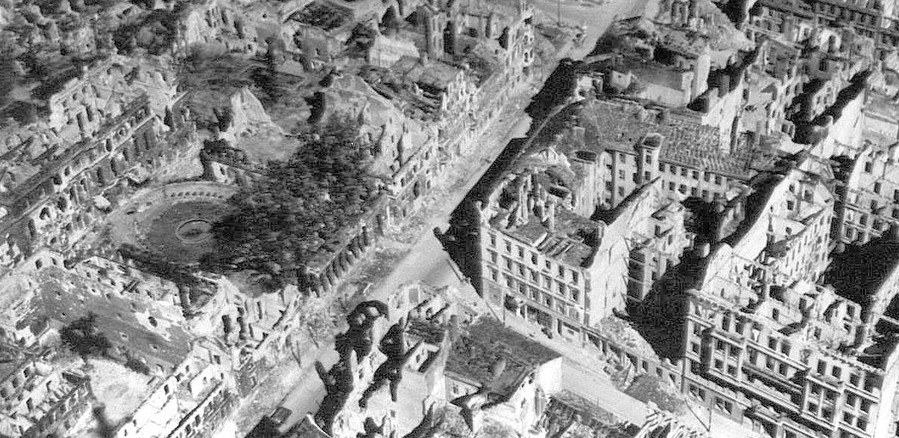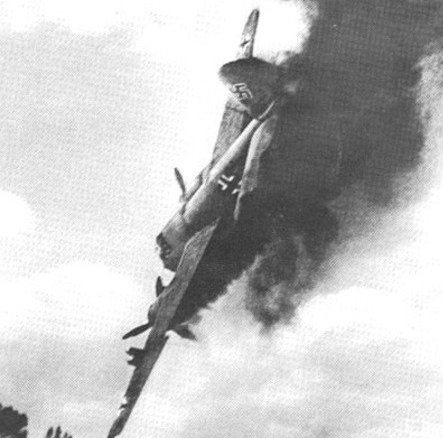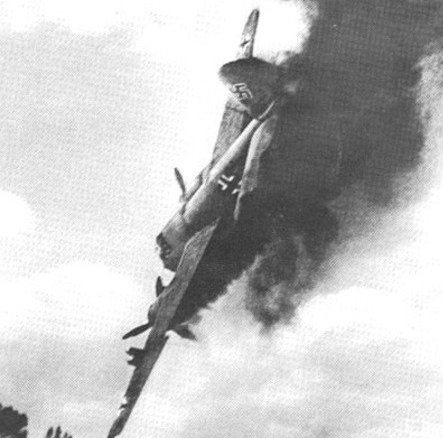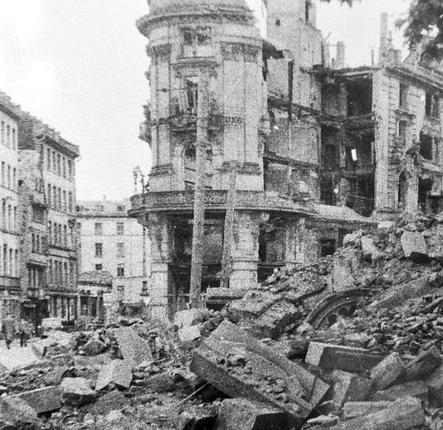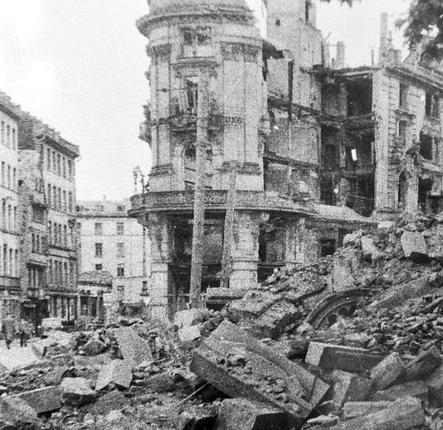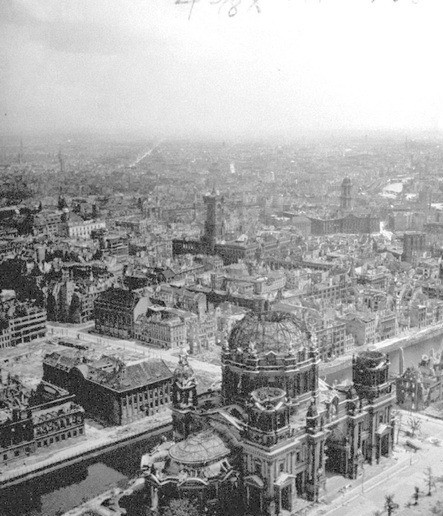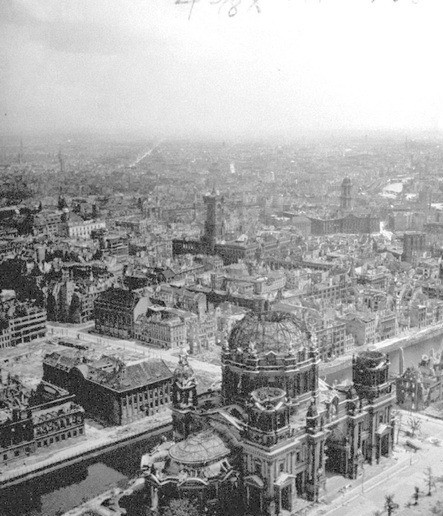 The bombing offensive had its opponents within the British High Command, not simply because of its high cost in air crew but also because the resources it took up were enormous, and many strategists thought these could be better employed elsewhere, specifically in the immediate support of military operations on land and sea.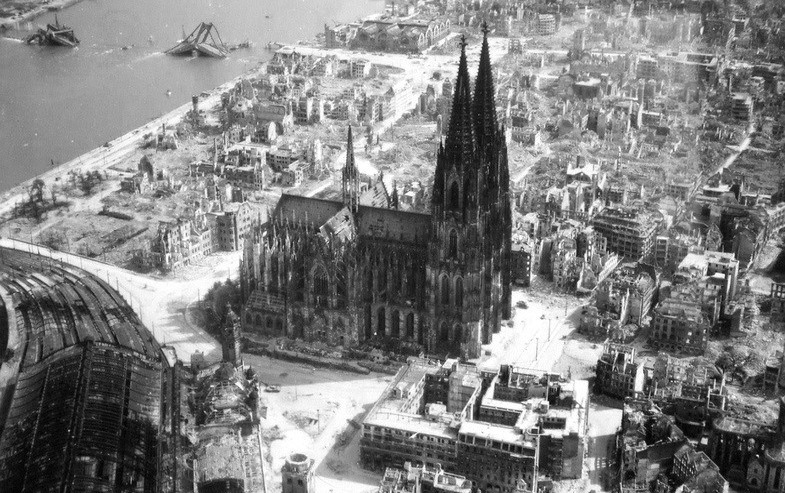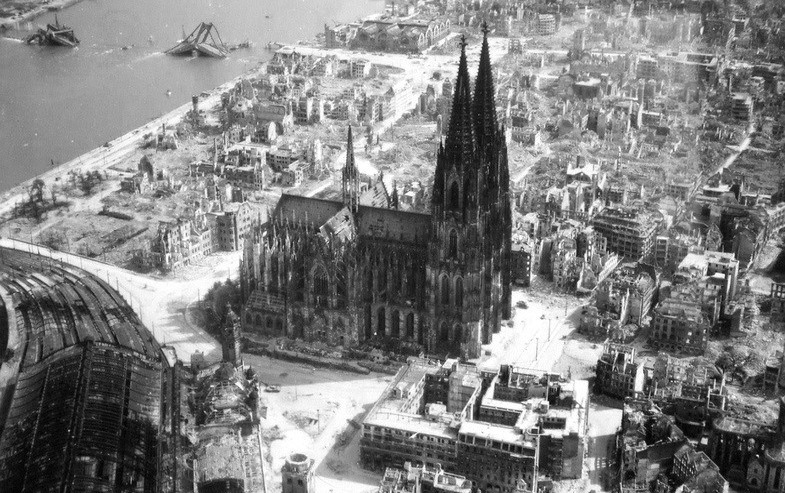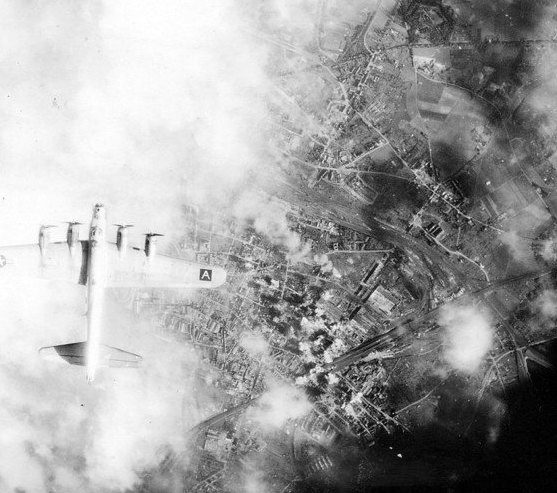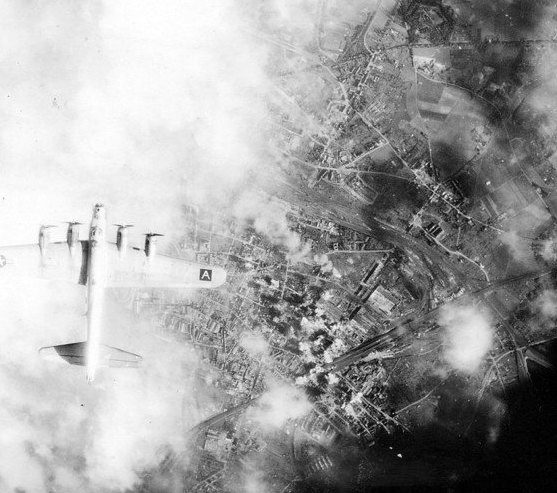 The Germans entered the conflict with highly trained pilots, and until 1942 most of the Luftwaffe's aircraft were superior to those of the RAF or USAAF; the Japanese and Italians also had some good types. 'With the start the Germans had, it was a miracle we ever caught up,' said British bomber group commander Edward Addison. The Luftwaffe's close support for the Wehrmacht was a key factor in German victories between 1939 and 1942. Göring's squadrons failed, however, as a strategic bomber force. Thereafter, Germany's air force suffered a steady decline: when the first generation of Axis airmen was killed off, training of their successors languished.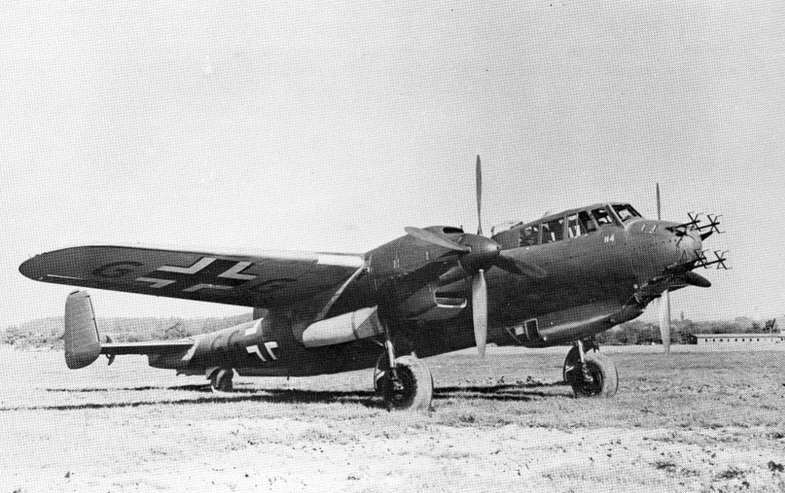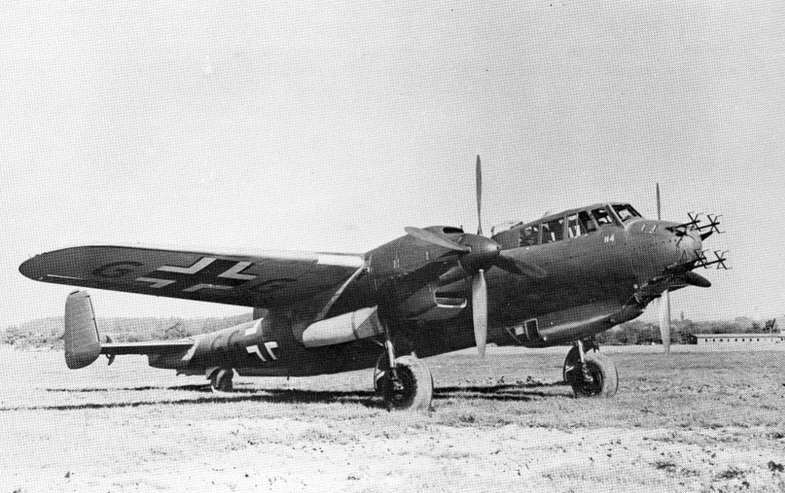 The first two heavy four-engined bombers used early in the war, the Short Stirling and Avro Manchester, were rather sub-standard aircraft; certainly neither was as good as the prewar medium two-engined Vickers Wellington, which was the major aircraft used in the first Thousand-Bomber Raid, launched against Cologne in May 1942. In ninety minutes over Cologne, 1,046 planes dropped 1,455 tons of high explosive and 915 tons of incendiary bombs, destroying thirty-six factories, killing 500 civilians and injuring 5,000. Some 45,000 civilians were also made homeless.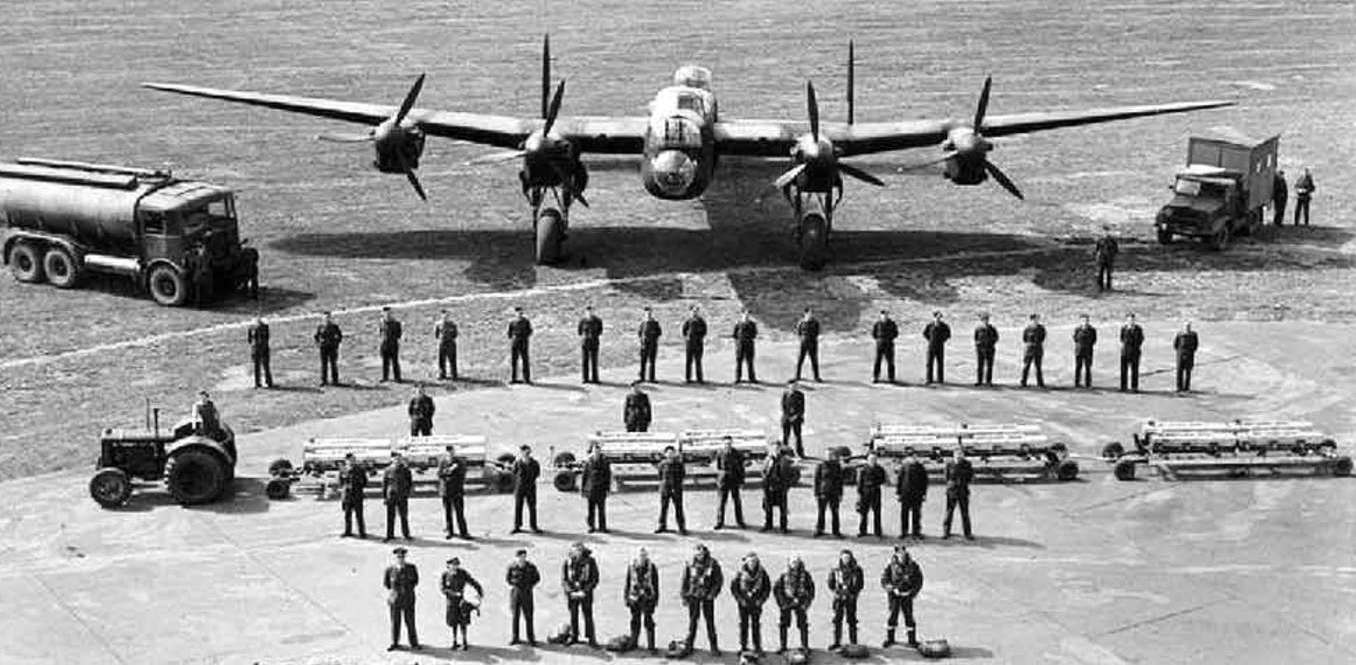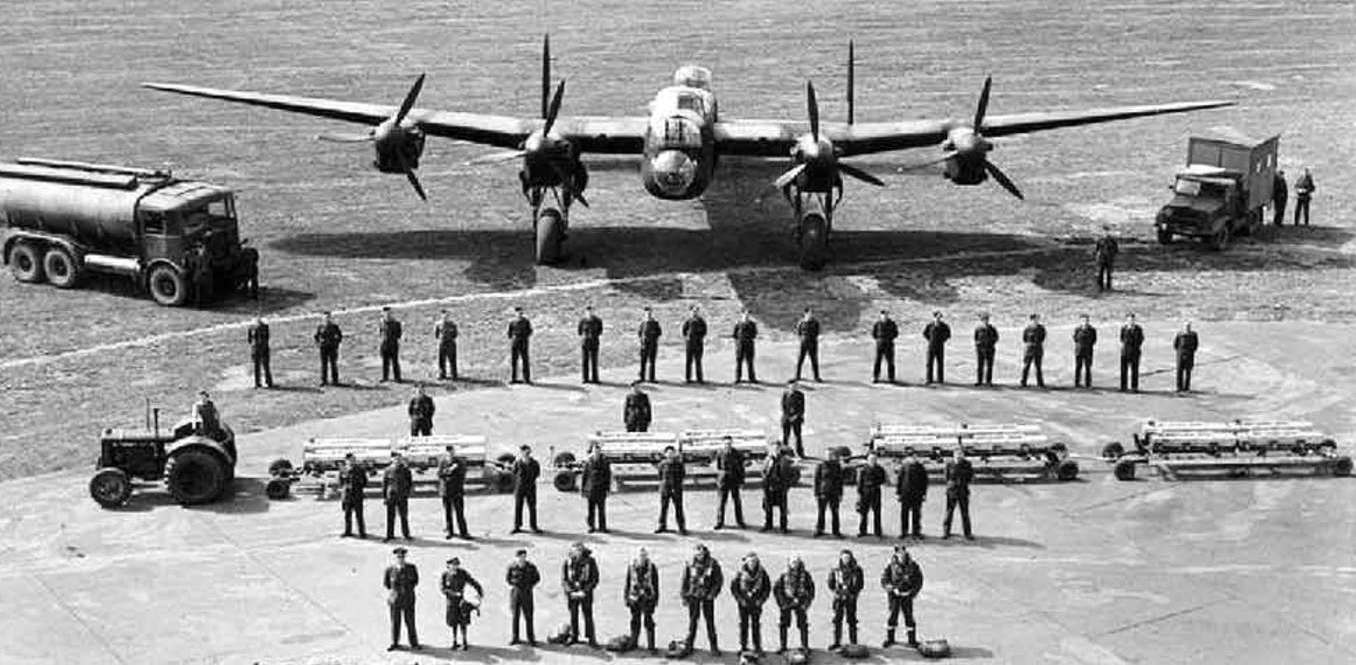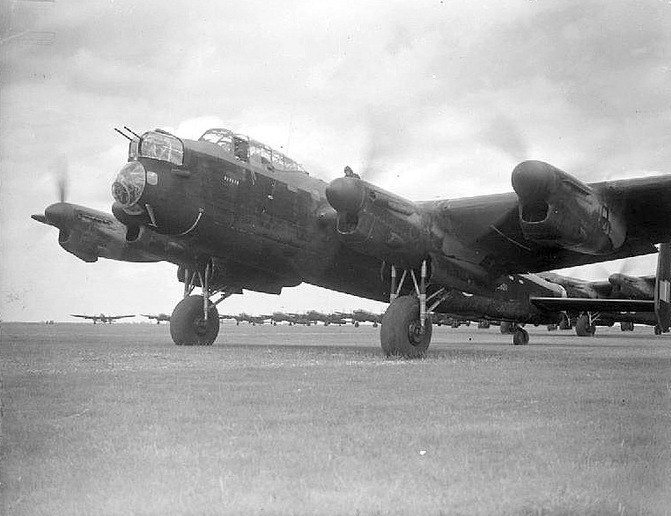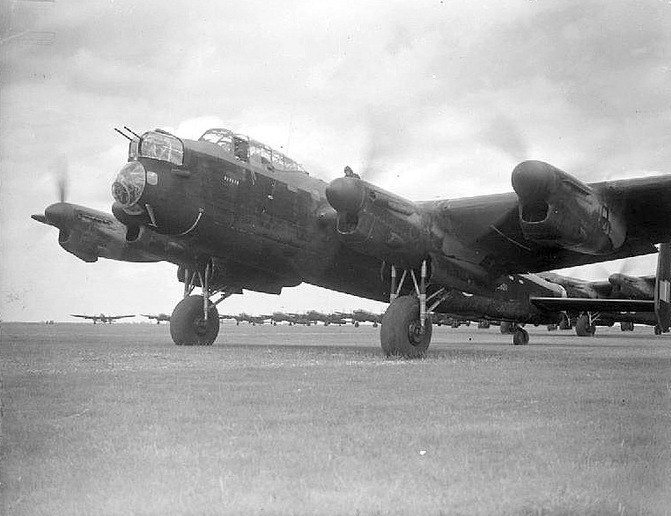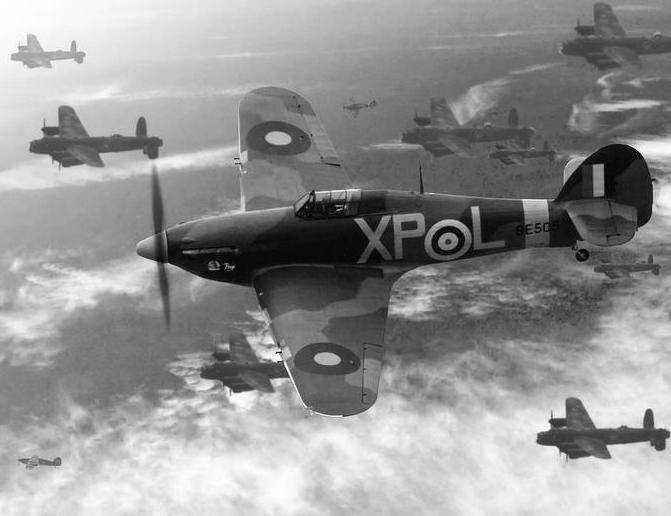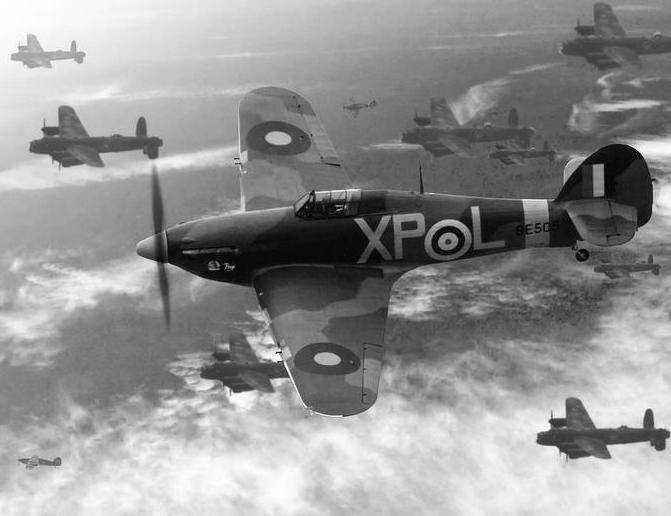 The US Eighth Air Force started its major daylight bombing campaign in August 1942, using twelve 1,200hp-engined Boeing B-17 Flying Fortresses to attack Rouen's railway marshalling yards. The raid was led by Brigadier-General Ira C. Eaker and included Major Paul W. Tibbets Jr, who was later to fly the B-29 which dropped the atomic bomb on Hiroshima. The system whereby the British bombed at night and the Americans during the day meant that the Germans had no respite round the clock, with all the greatly increased worry, fear, exhaustion and trauma that implied. French targets, where fighter cover could be provided, proved easier than the more distant German ones, where it could not always be.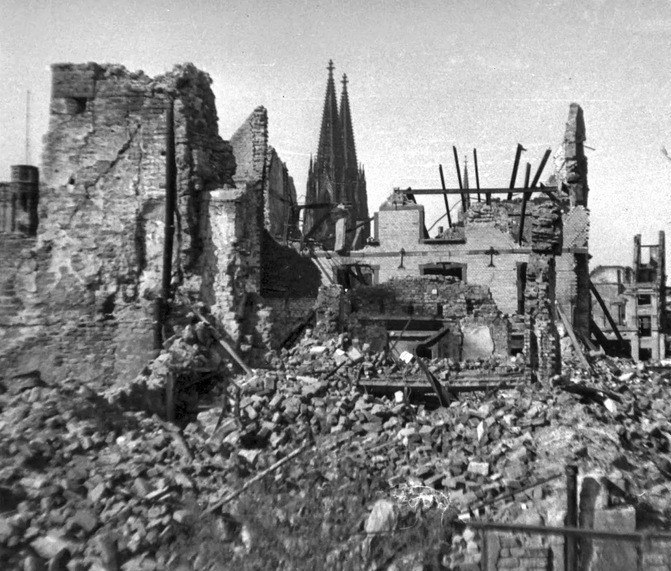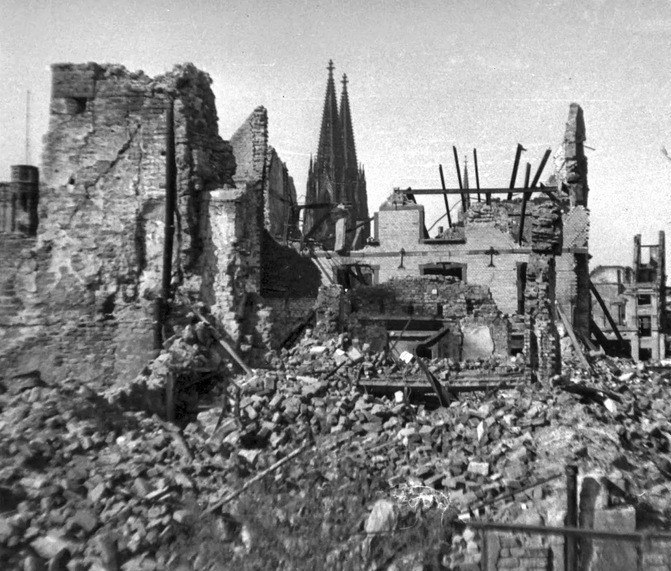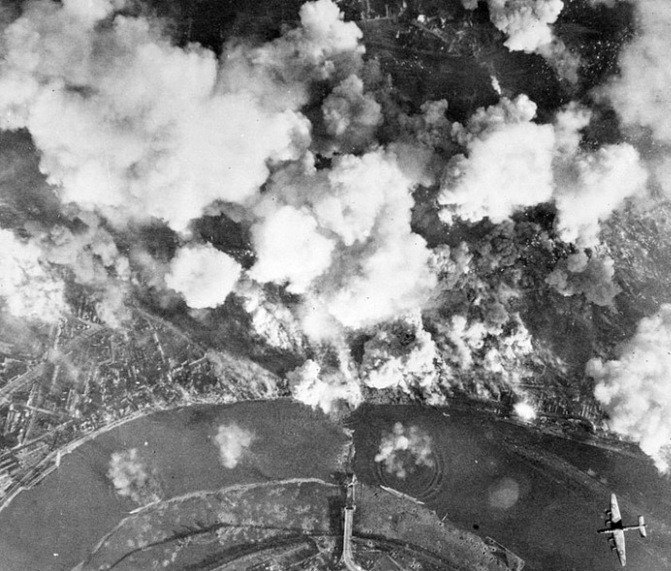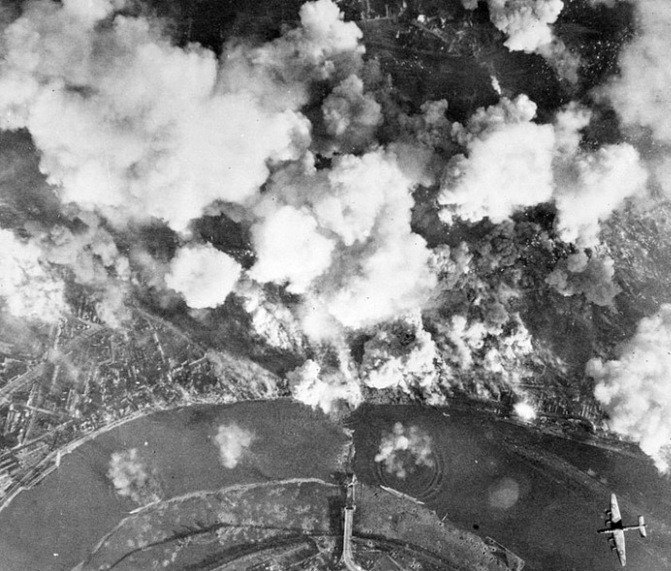 After serious initial disagreements over the prioritization of targets, the Casablanca Conference of January 1943 inaugurated the unambiguously codenamed Operation Pointblank, a joint bombing program designed to intensify 'the heaviest possible bombing offensive against the German war effort', to be known as the Combined Bomber Offensive (CBO). This established the priority targets as (in descending order): Germany's U-boat pens, her aircraft industry, railways and roads, her oil industry and then other targets such as Berlin, north Italian industry and warships in harbor.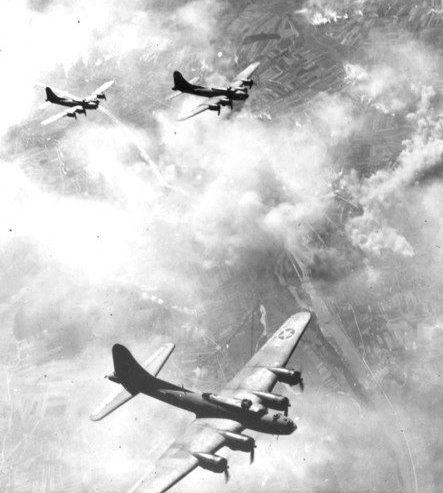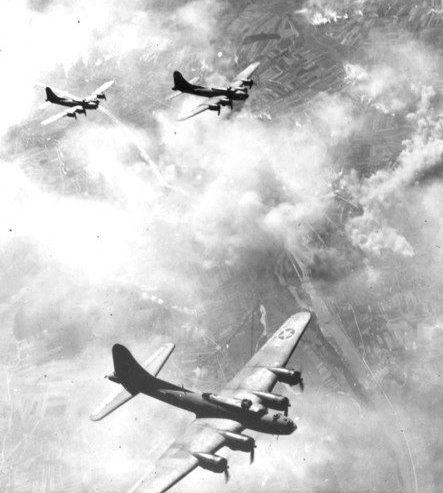 Attacks on the U-boat yards at Lorient and Brest were regularly made in force after Casablanca, without inflicting any worthwhile damage on the massive reinforced concrete submarine pens. Once Dönitz withdrew from the Atlantic in May 1943, this first priority fell further down the list. At the Trident Conference in Washington that month, Pointblank was redefined to concentrate more on the destruction of the Luftwaffe's fighter arm in the air, on the ground and in production, as this was 'essential to our progression to the attack of other sources of the enemy war potential'. Yet for all that the Combined Chiefs might want precision attacks, which the Fifteenth Air Force did undertake from the Foggia air bases in Italy later that year, Harris was given enough leeway to continue with the general area bombing that he fervently believed would bring victory soonest.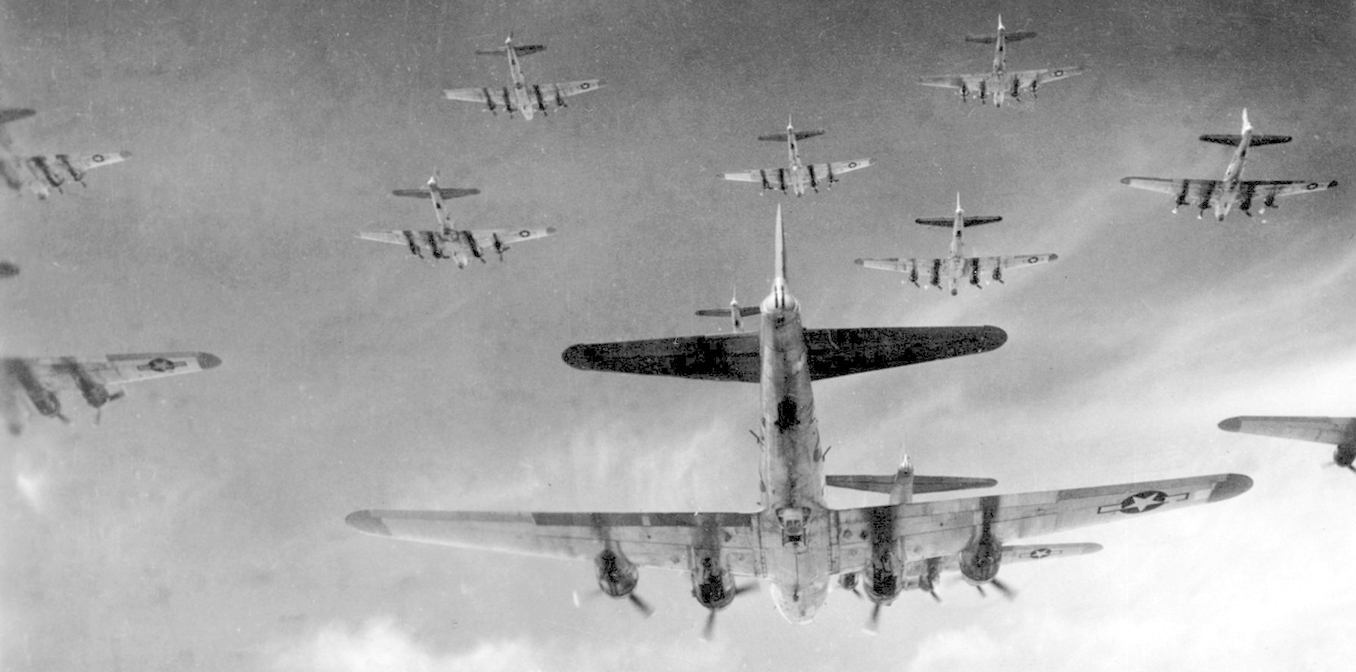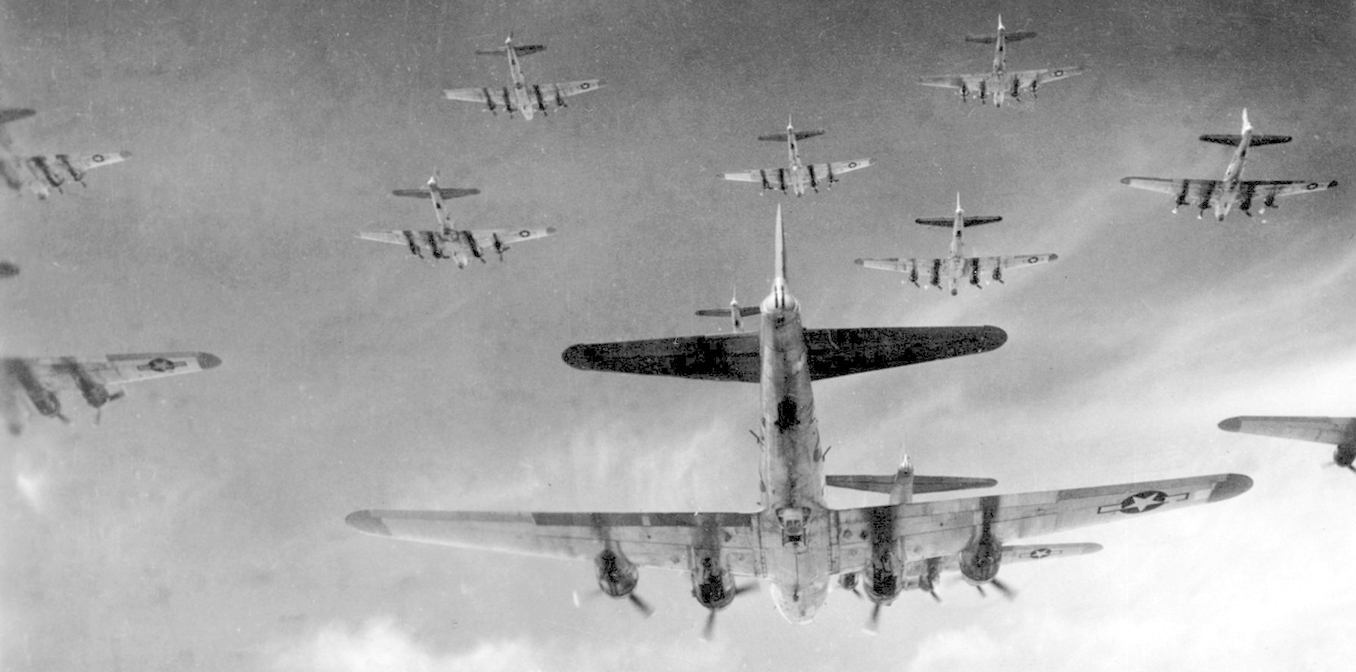 Allied plans certainly did hit precision targets, such as the rocket factories at Peenemünde in August 1943 and the Tirpitz on several occasions from September to November 1944. Also, on the night of Sunday, 16 May 1943 Wing Commander Guy Gibson's 617 Squadron breached the Möhne and Eder dams of the Ruhr, dropping specially designed bouncing and spinning Upkeep bombs with incredible precision from only 60 feet above the water. The bombing of the Ruhr and Hamburg suddenly brought the monthly growth in German armaments production crashing down. Although the German war economy was still producing as much in 1944 as it had in May 1943, the all-important rates of increase were never to recover.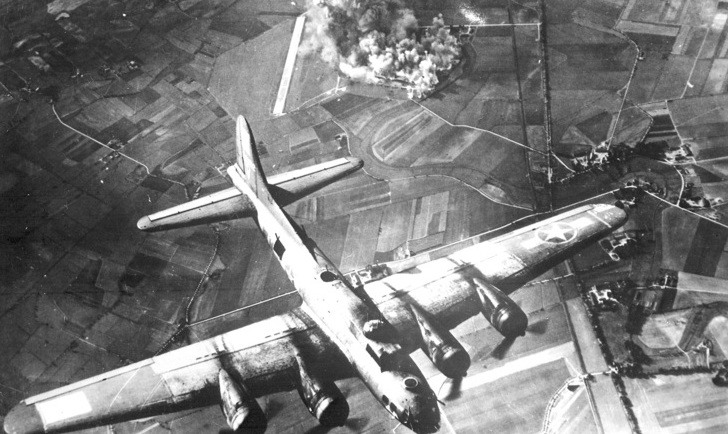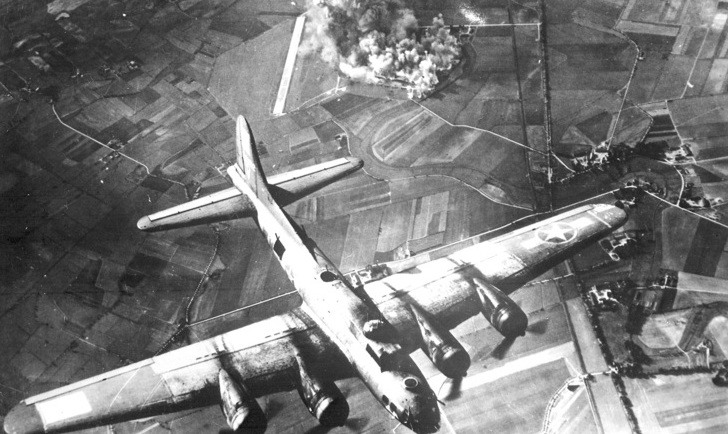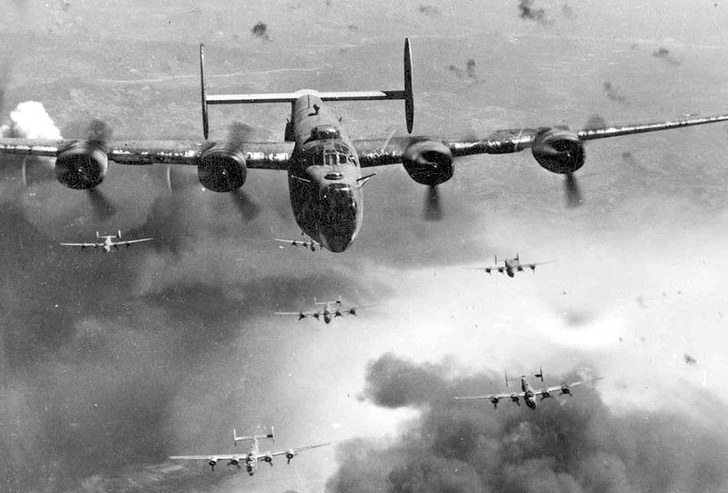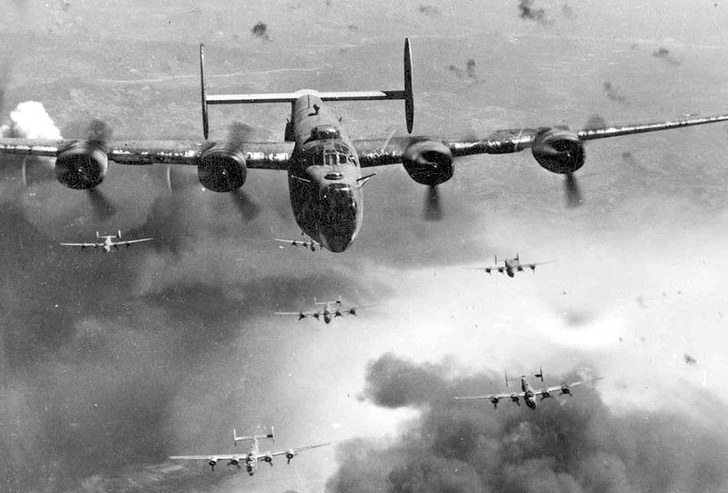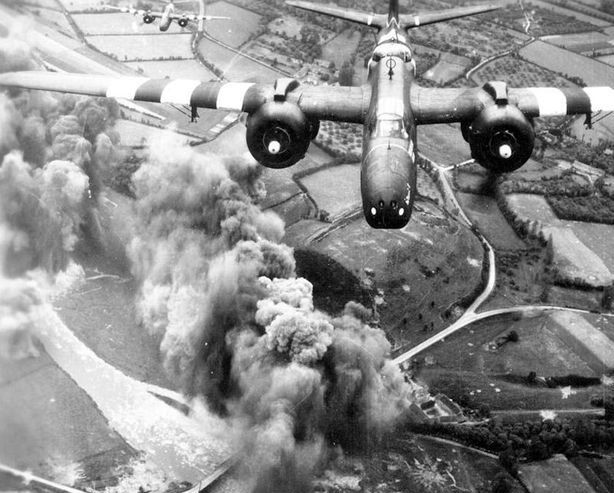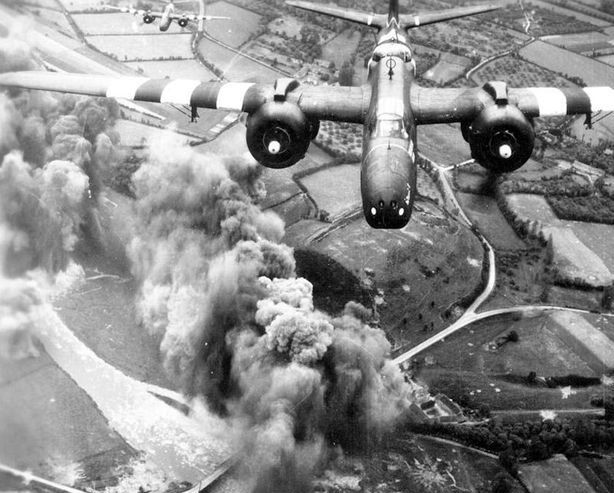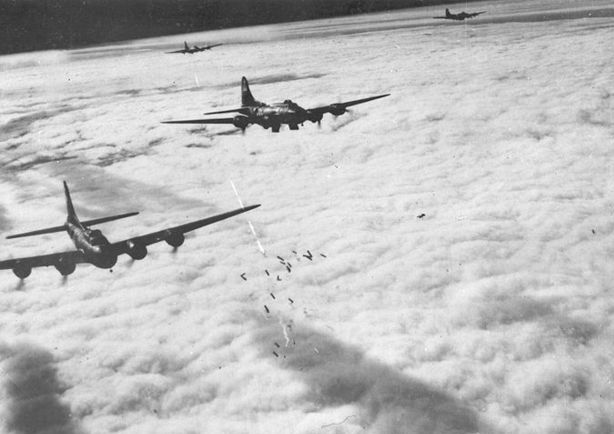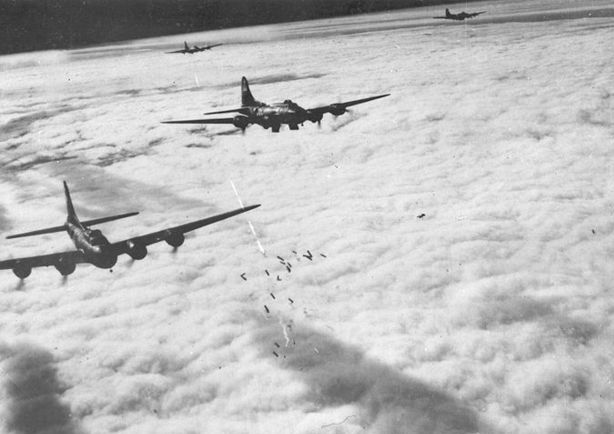 In late July and early August 1943, four bombing raids on Hamburg over ten days codenamed Gomorrah led to the deaths of between 30,000 and 50,000 people. On 27 July a navigational error sent 787 RAF planes 2 miles to the east of the intended target, Hamburg's city center, and over the closely packed tenement buildings of its working population instead. The release of thousands of strips of aluminium foil, codenamed Window, blinded the radar on which the German night-fighters and anti aircraft artillery depended, allowing the raiders more time to do their work. Hamburg had been experiencing a freak heatwave, and the hot, dry weather, when combined with the flames from high-explosive and incendiary bombs, created a firestorm inferno that reached 1,600 degrees Celsius and reduced to ashes all in its path. The surviving population fled the city, spreading panic throughout the region.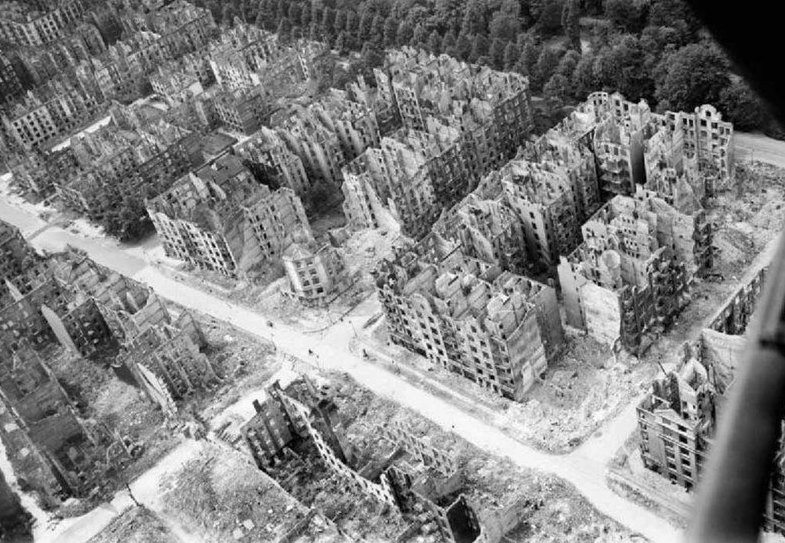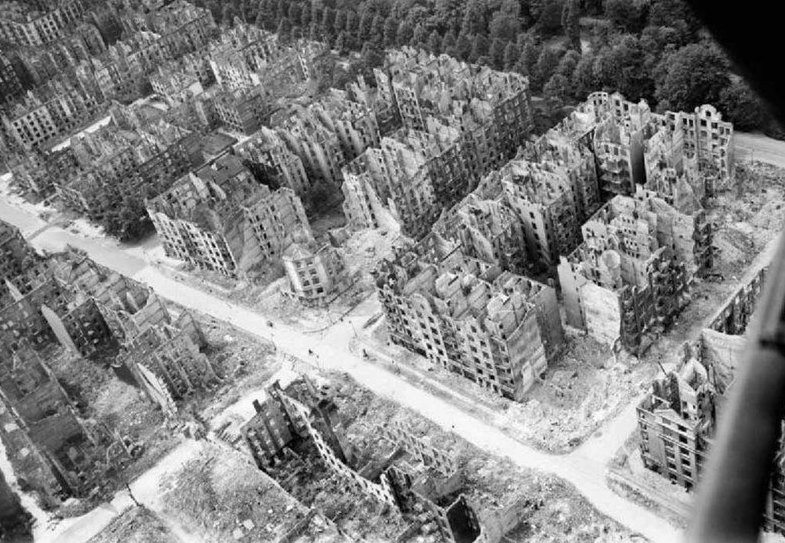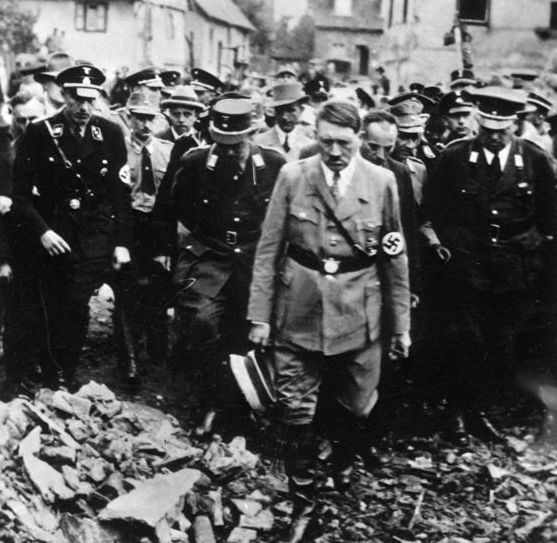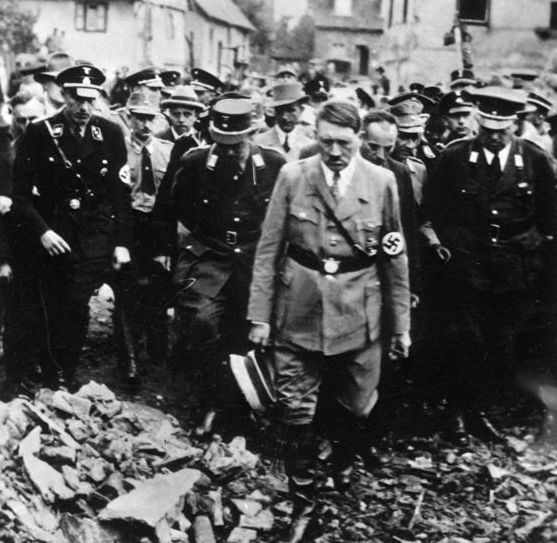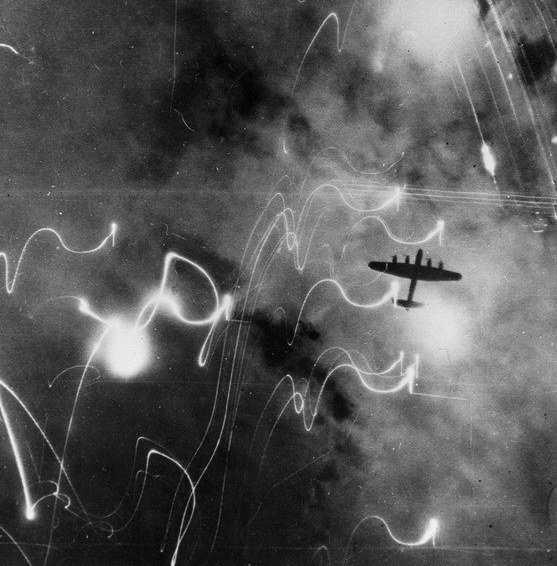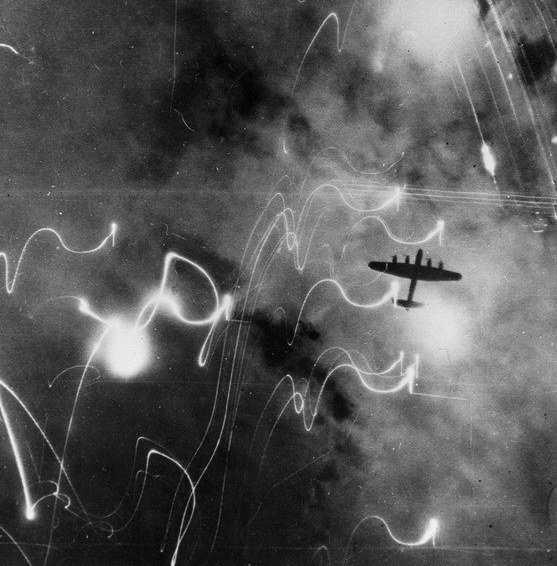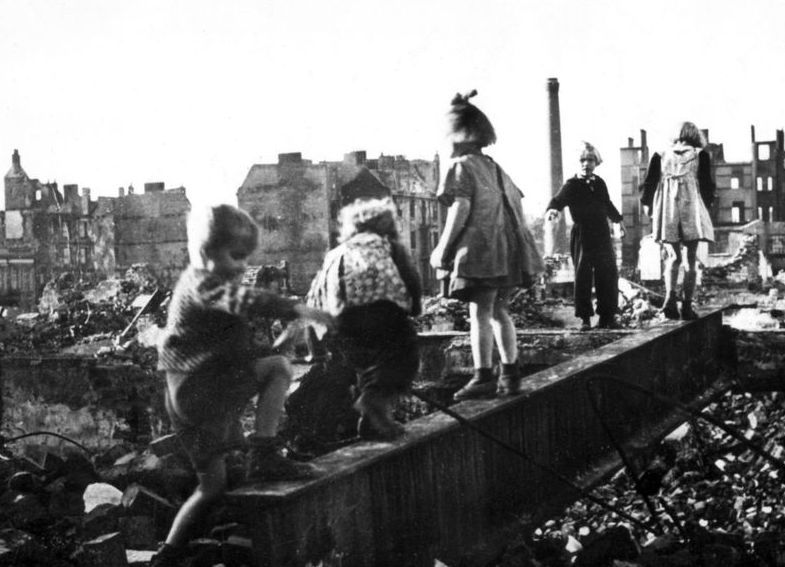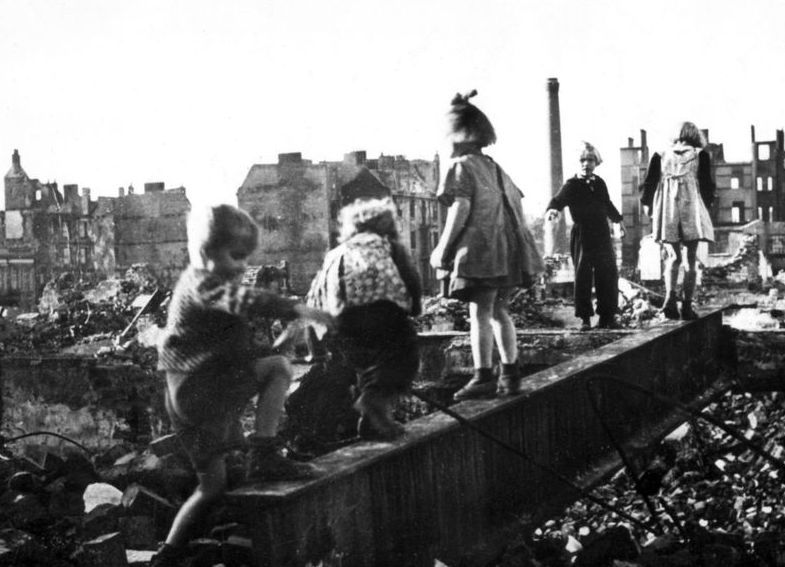 An Eighth Air Force raid of 376 planes against the ball-bearing factories of Schweinfurt attracted the attentions of 300 German fighters around Frankfurt. Twenty-one Flying Fortresses were shot down before the air armada even reached Schweinfurt, and overall the raid led to the loss of sixty B-17s. In October the Americans bravely, if foolhardily, decided to return to Schweinfurt with nearly 300 bombers, only to suffer yet heavier carnage, with another sixty bombers destroyed and 138 damaged. In the aftermath of this defeat, the USAAF was forced to suspend daylight raids until it developed a long-range fighter that could escort its bombers and protect them from German fighters.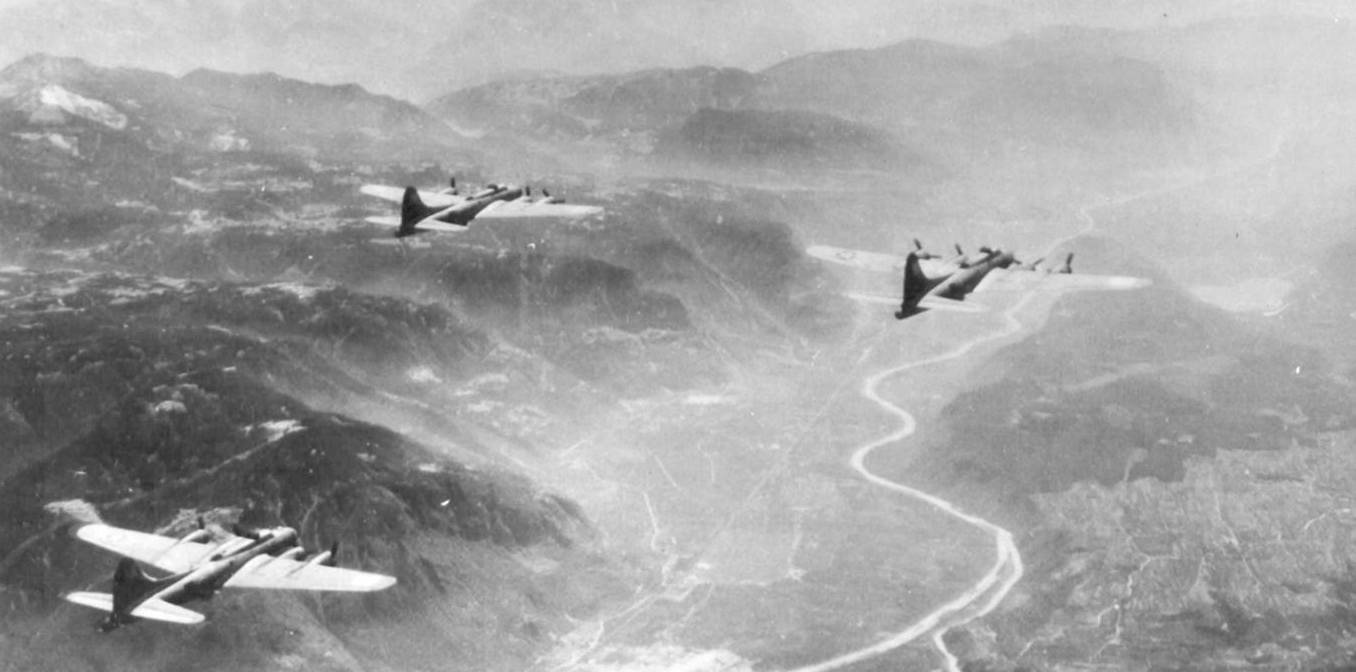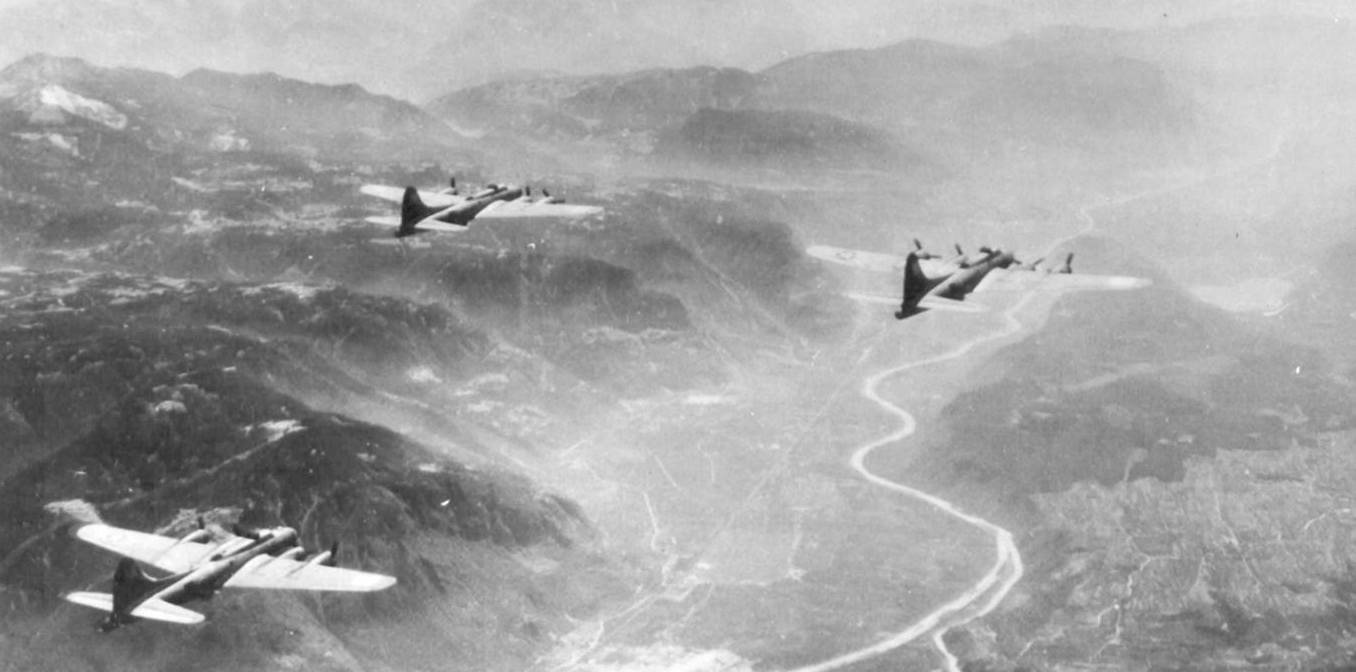 By late 1943 the Americans had got their fighter, and began to mass-produce the single-seater, 437 mph, P-51B Mustang to escort their bombers as far as Berlin and back, and take on anything the Luftwaffe had at the time. Once the Mustangs established dominance over the German skies, shooting down large numbers of Messerschmitts flown by experienced Luftwaffe pilots, thereby allowing Allied bombers to destroy Luftwaffe factories, the next stage was to destroy the synthetic-oil factories without which new German pilots could not even complete their air training.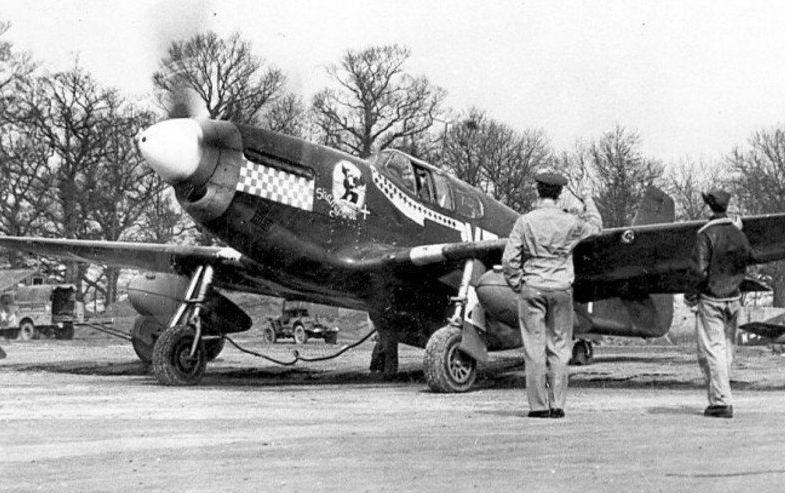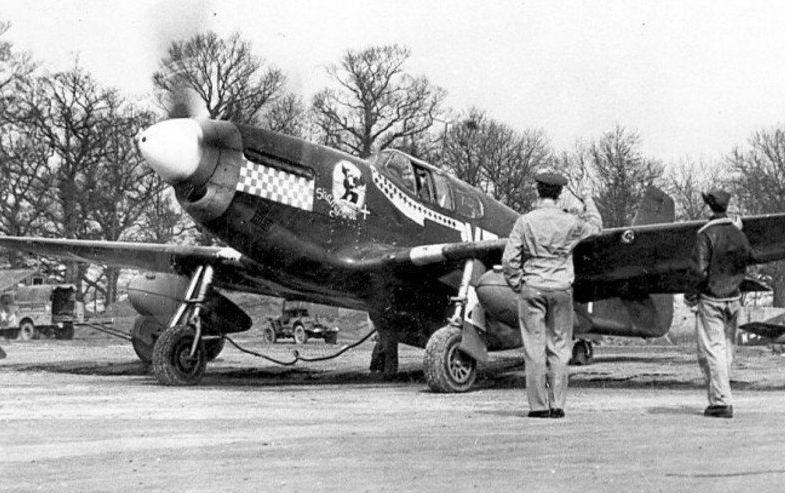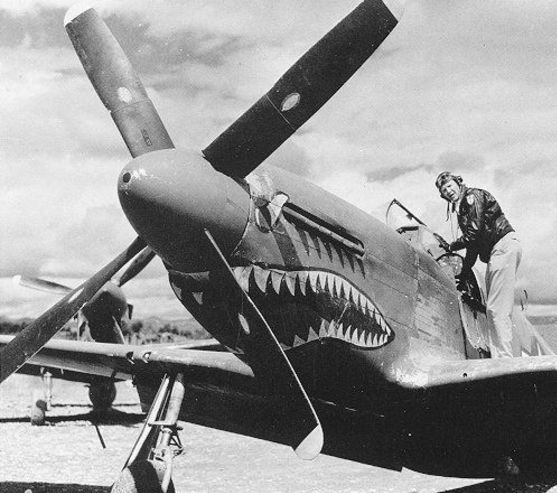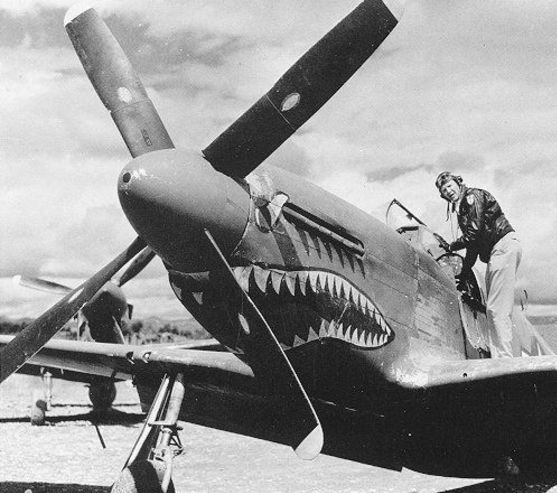 The Mustang would have faced a mighty competitor, however, if Hitler had concentrated on producing the twin-engine Messerschmitt Me-262. The speed of this jet-powered fighter, along with its relative stability in flight, suggests that it offered the best possibility of efficient defense for Germany. Yet Hitler saw it as part of the campaign against London and the southern English invasion ports, rather than as a fighter that could protect Germany from the Allied bombing offensive. As a result of German air production being dispersed into smaller units, and the alterations Hitler had ordered, the Me-262 did not arrive until March 1944, and even then in numbers that were far too small to make a difference.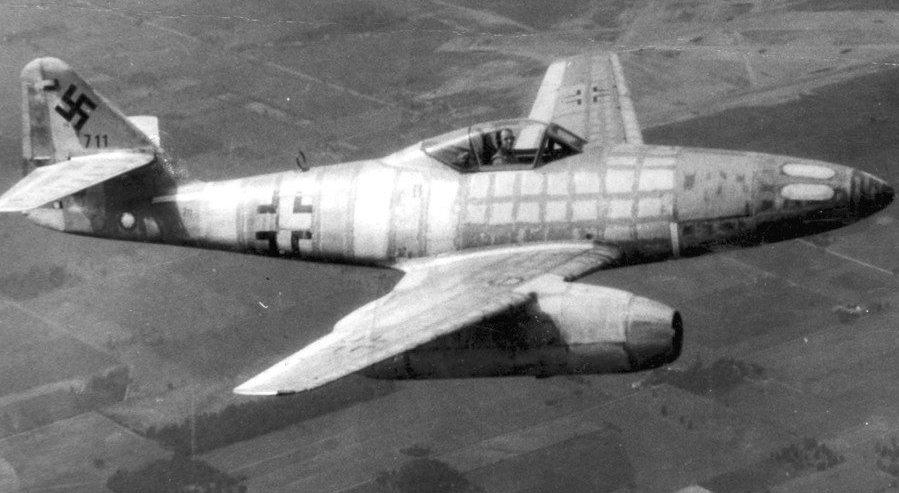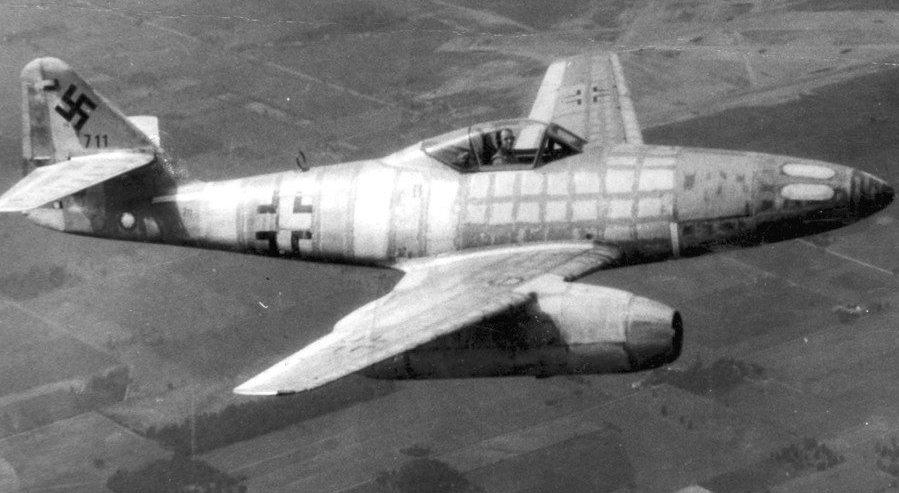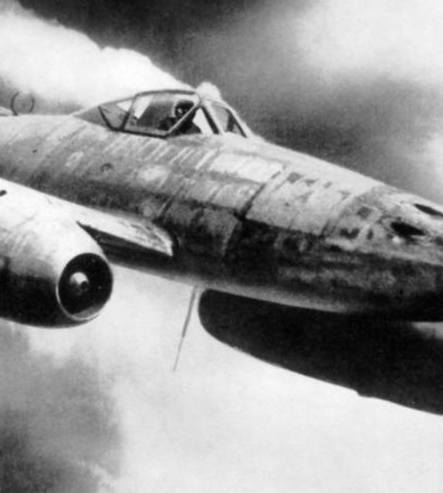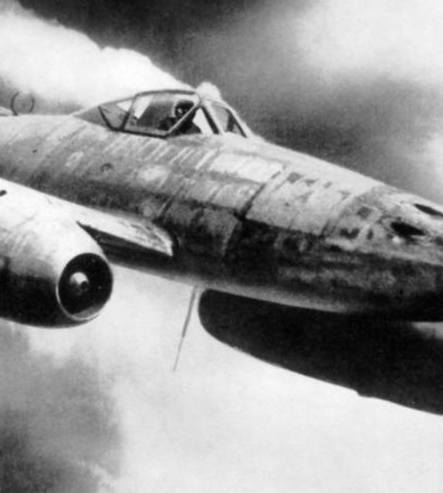 Although the RAF inflicted huge damage on Germany, it was left to the USAAF to achieve the most important victory of the air war, in February 1944, by means which surprised its own commanders. The Mustang long range fighter became available in large numbers. The USAAF embarked on a major campaign against aircraft factories, pounding them for six consecutive days of 'Big Week' in February, and forcing the Luftwaffe to commit every available fighter to their defense.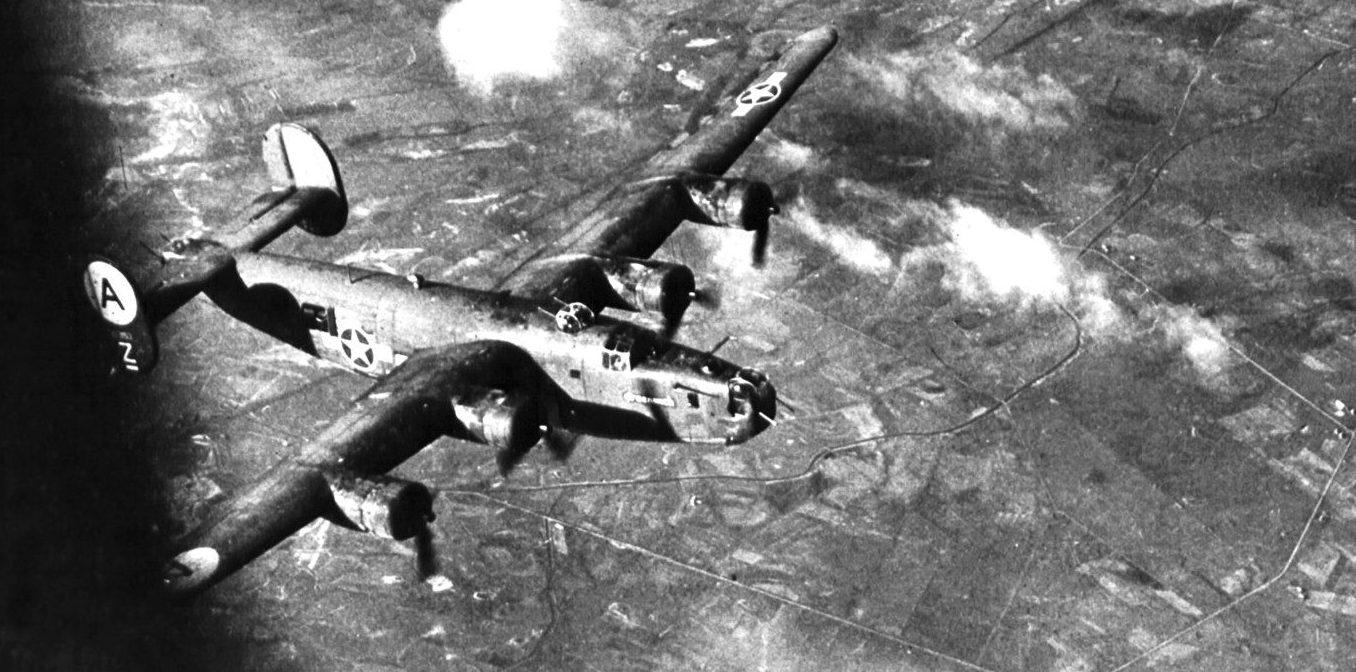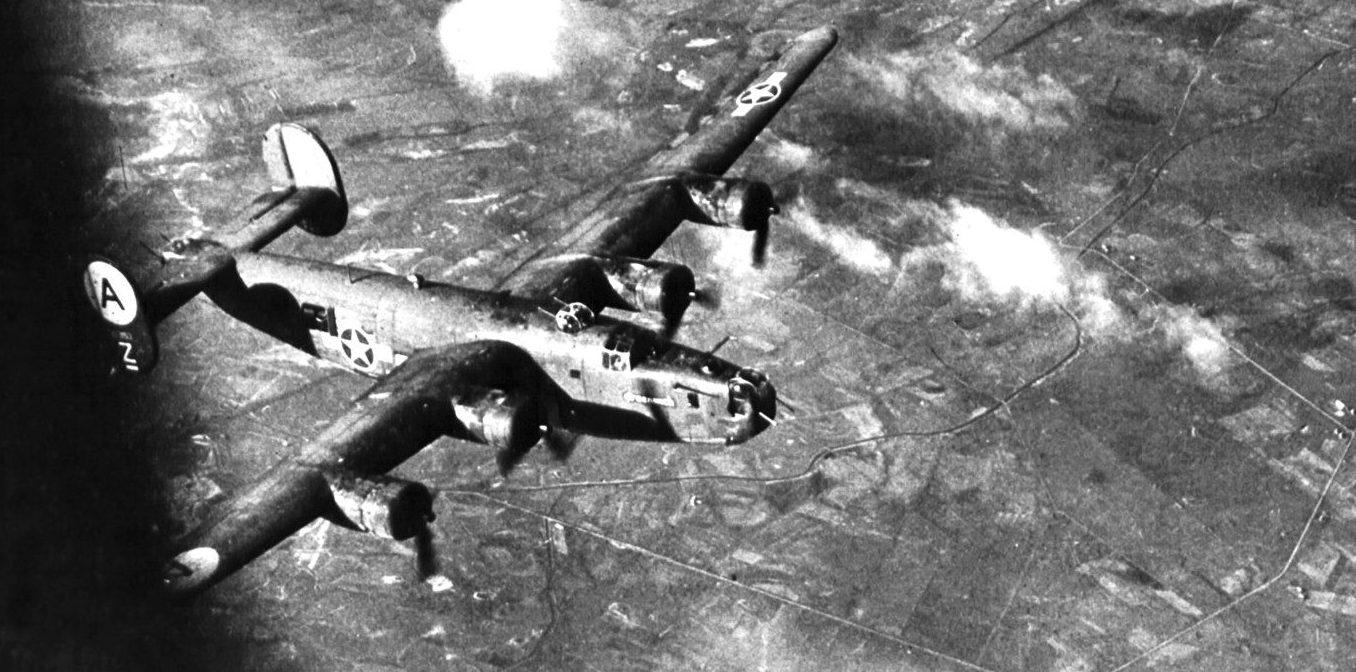 On the night of 30 March 1944, some 795 Allied aircraft devastated Nuremberg city center, but at very serious loss – mainly of Canadian air crew – with ninety-five aircraft shot down and seventy-one damaged. After this reversal, the policy of heavy night-time raids on Germany was suspended, which was due to happen anyway in order to help prepare for the invasion of Normandy.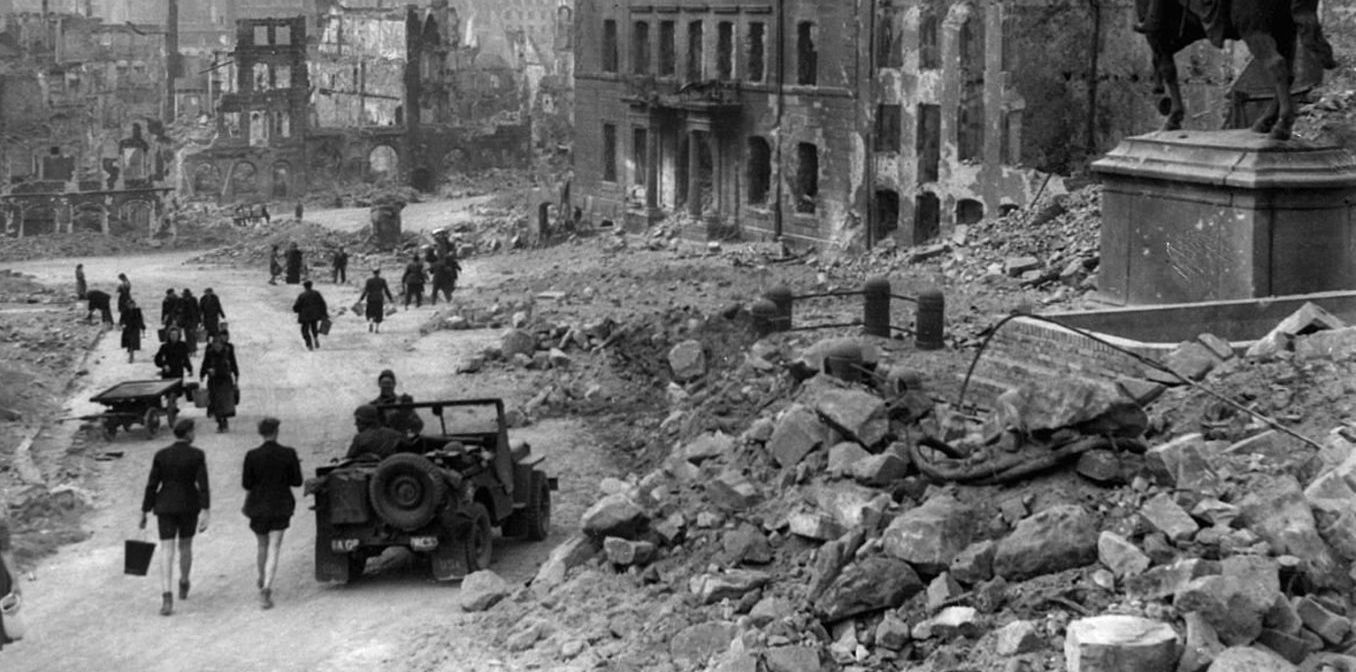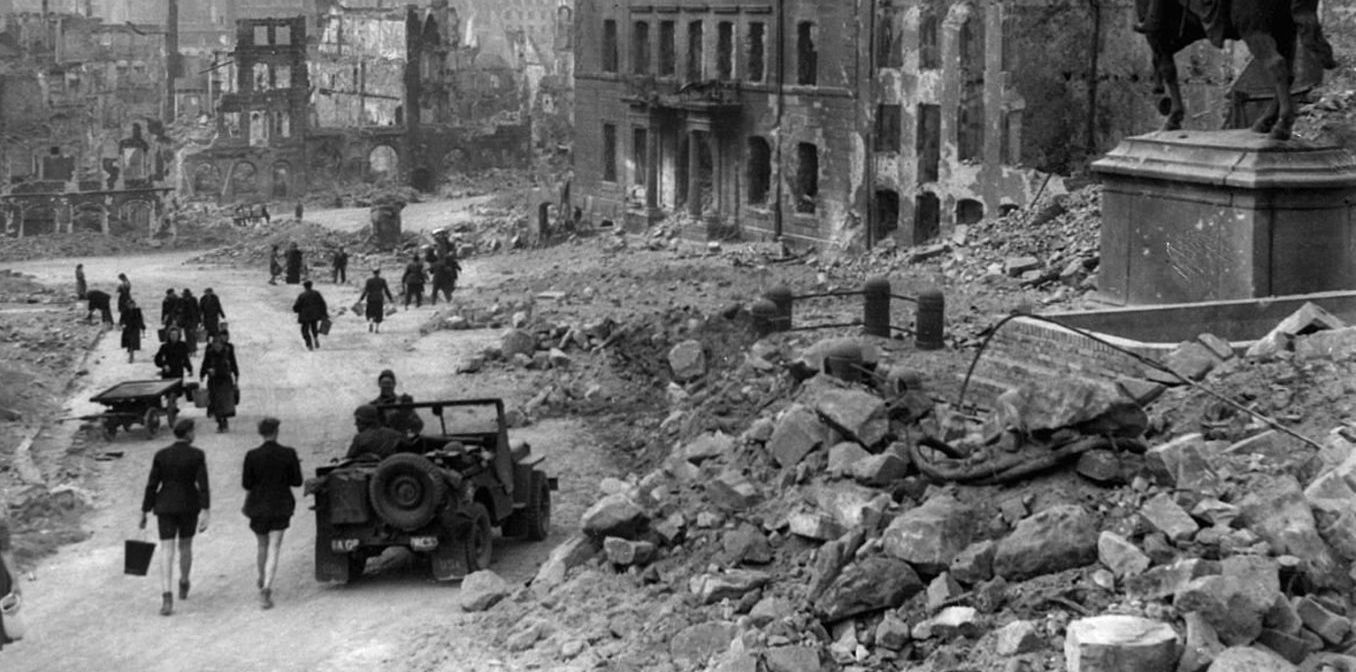 The policy on bombing Germany and her allies also affected grand strategy. A principal argument for landing on mainland Italy, besides capturing Rome, tying down eighteen German divisions and keeping Allied forces occupied with a successful land campaign prior to D-Day, was to capture the Foggia air bases in eastern Italy from where southern European targets could be more easily bombed than from England and Sicily.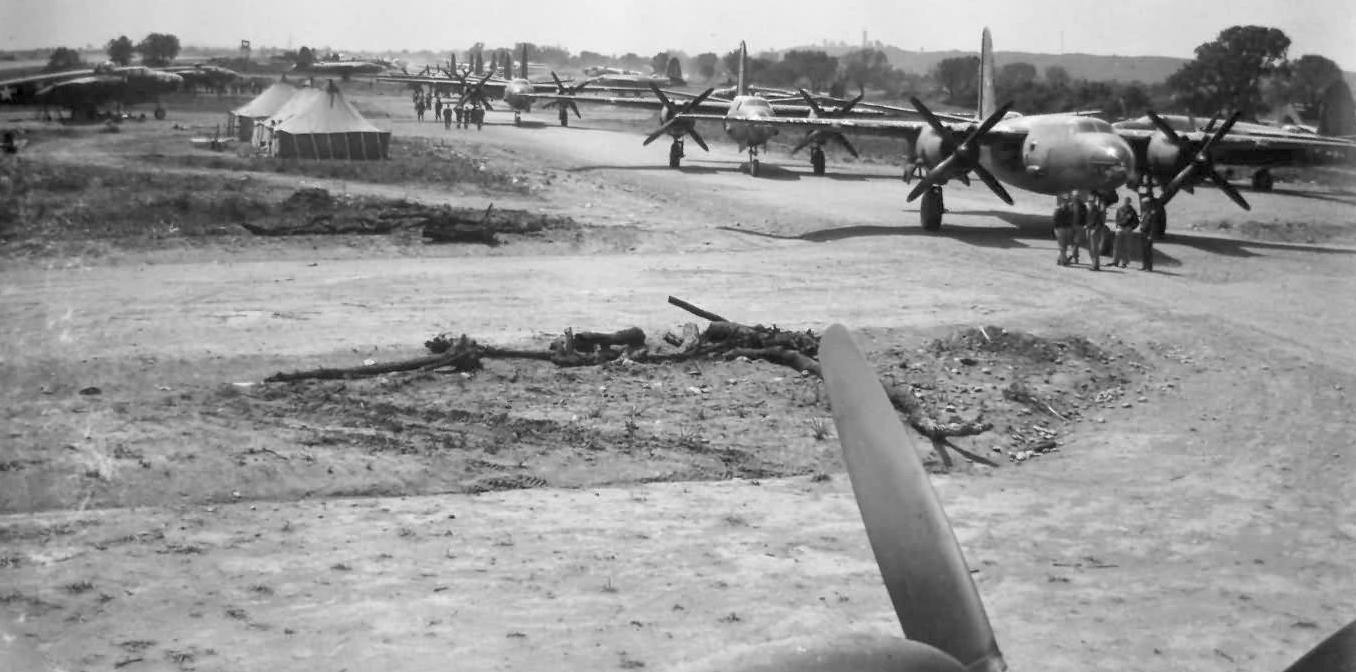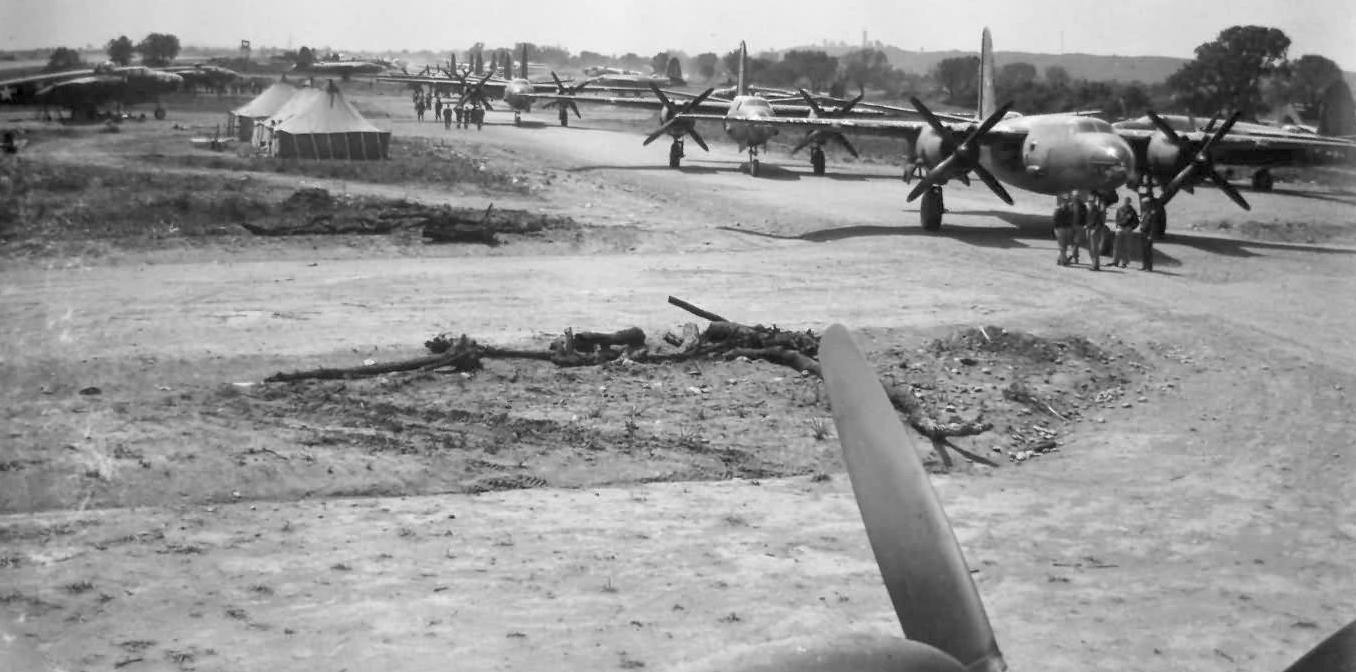 Differences between the RAF and USAAF emerged occasionally, but not to the extent that they affected operations. These were the inevitable turf wars found in any great conflict, and not evidence of a genuine rift between the RAF and USAAF, whose division of labor between daylight and night-time bombing automatically solved a number of possible operational problems.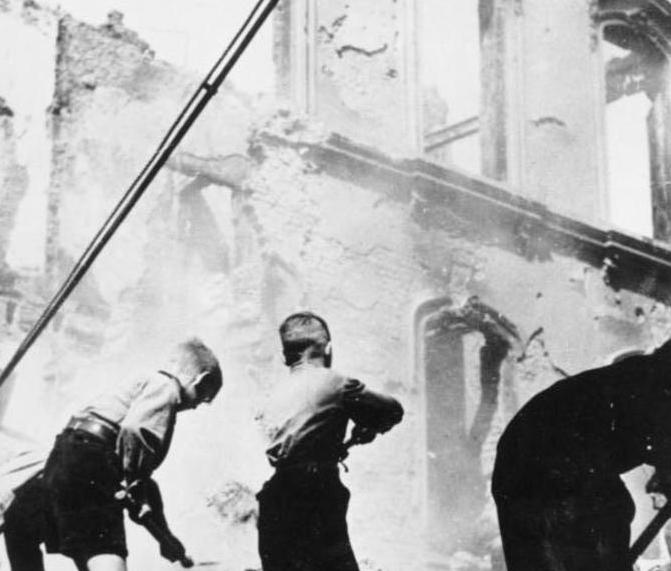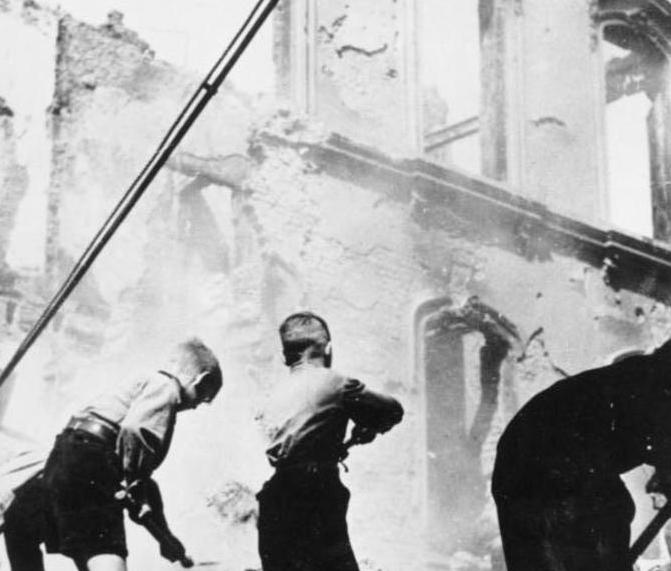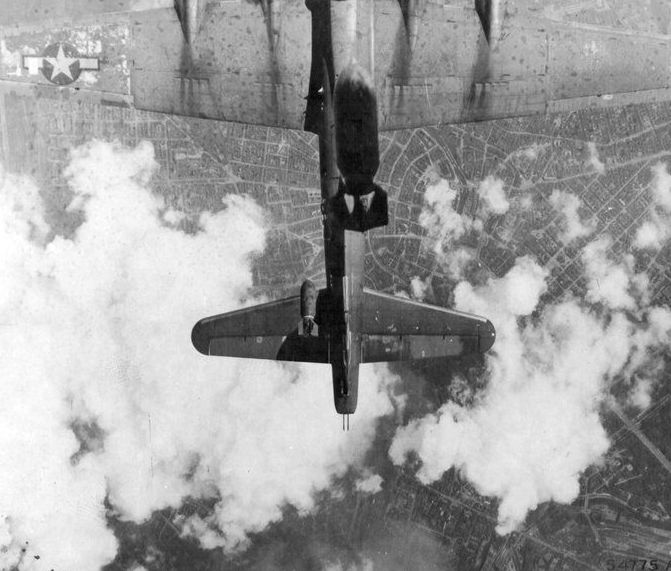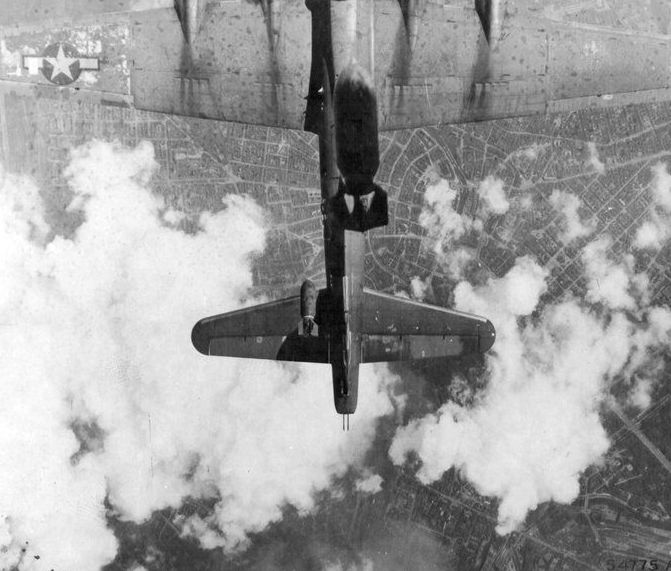 In March 1944 the Americans began daylight raids on Berlin, which was now being pounded almost round the clock. From mid-1944 there was a significant diversion of the bombing effort away from hitting German cities towards supporting the Normandy landings, and in particular trying to cut off German retaliation by road and rail. This was given the hardly impenetrable codename of Transportation Plan. The massive bombing of targets in north-west France, many of them far from Normandy, as a feint to convince the Germans that the attack was going to come further north, is estimated to have cost between 80,000 and 160,000 (mainly French civilian) casualties.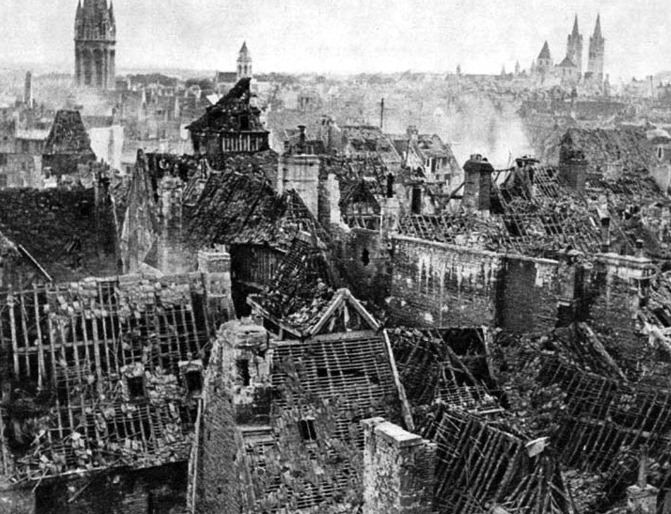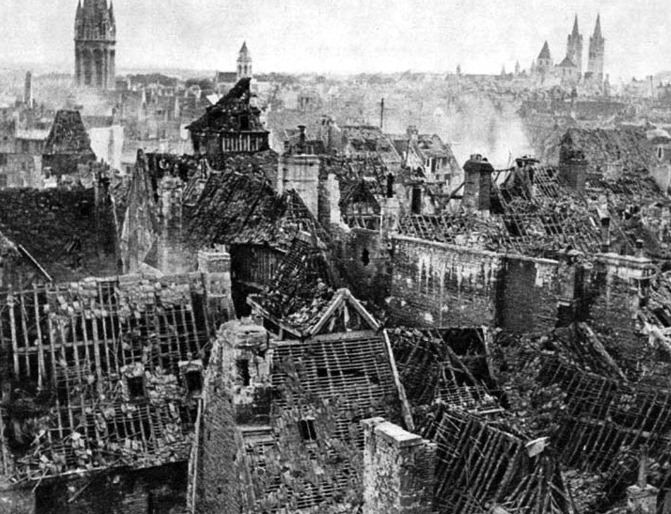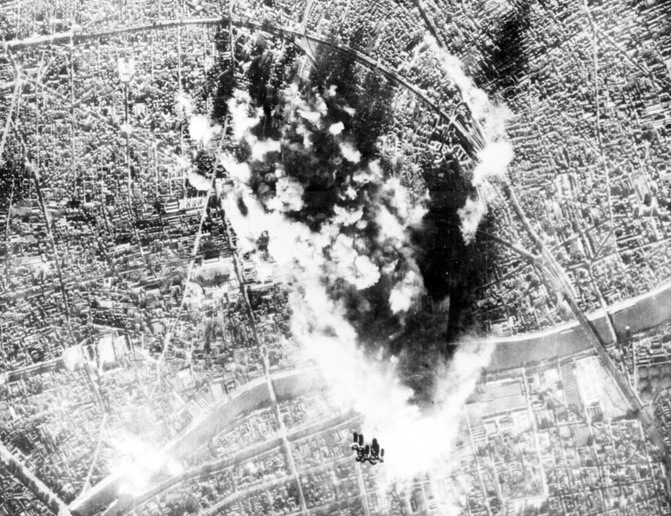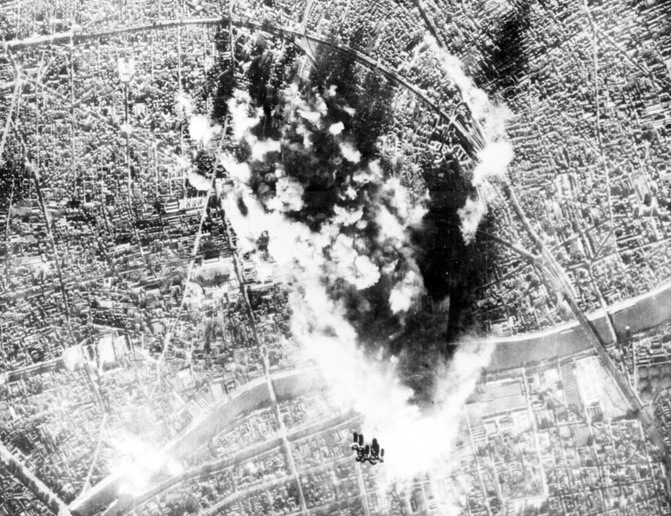 After D-Day, further efforts were made by the Americans – with large numbers of B-24 bombers now joining the B-17s – to shift concentration towards attacking German synthetic oil supplies. Harris opposed this too and won. Between October 1944 and the end of the war, more than 40 percent of the 344,000 tons of bombs dropped by the RAF on Germany hit cities rather than purely military targets, even though the Allies had complete aerial superiority and the RAF could bomb their targets in daylight once again.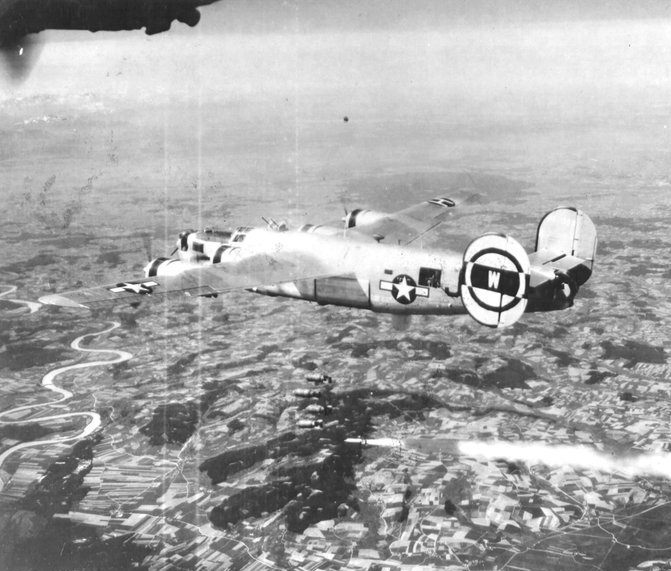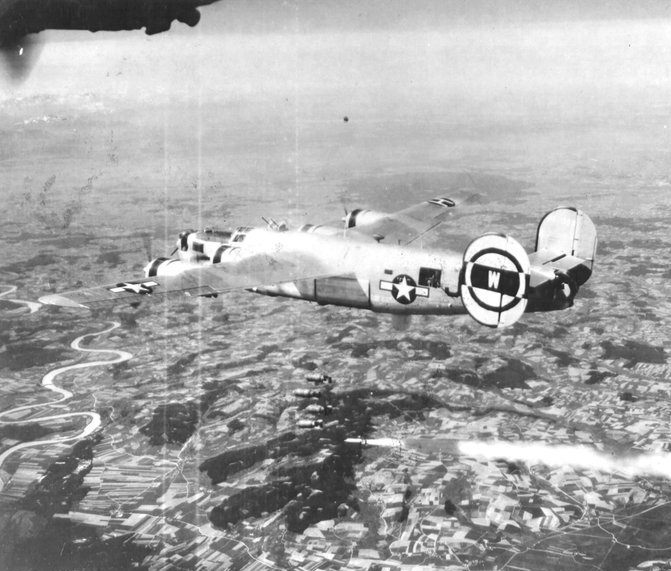 From February 1945, German west-to-east troop movements were being disrupted at the Russians' urgent request by the Western Allies bombing the nodal points of Germany's transportation system, including Berlin, Chemnitz, Leipzig and Dresden. It was to be the raid on Dresden that was to cause the most furious controversy of the entire CBO, which lasts to this day. At the time, however, the bombing of Dresden was not a major issue. The massive attack on Dresden just after 10 o'clock on the night of Tuesday, 13 February 1945 has proved particularly controversial. It has long been assumed that a disproportionately large number of people died in a vengeance attack that had little or no strategic or military purpose. Yet although the attack on the city center was undeniably devastating, there were many war industries centered in this architectural jewel of southern Germany.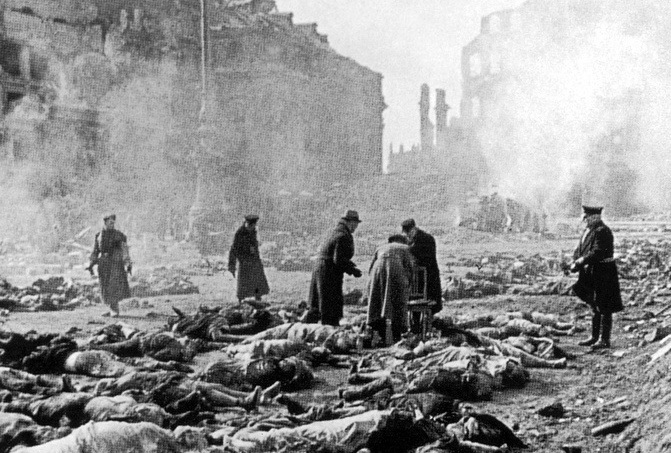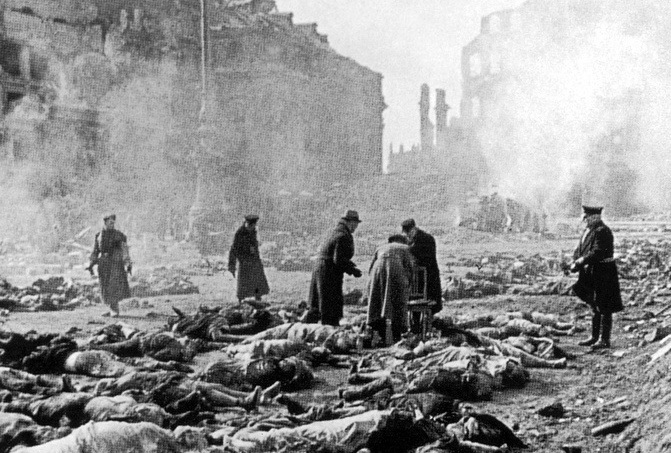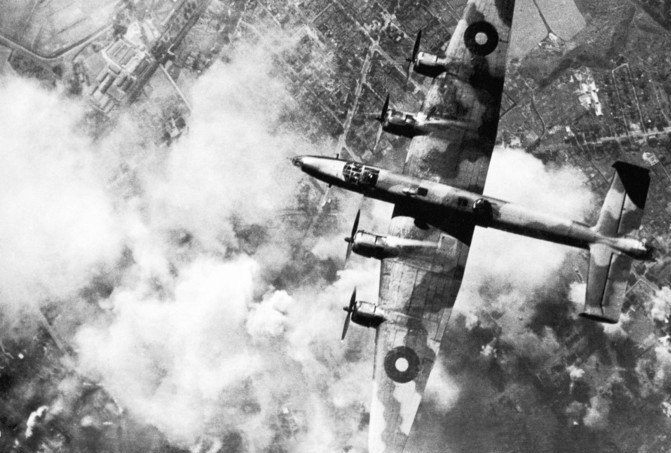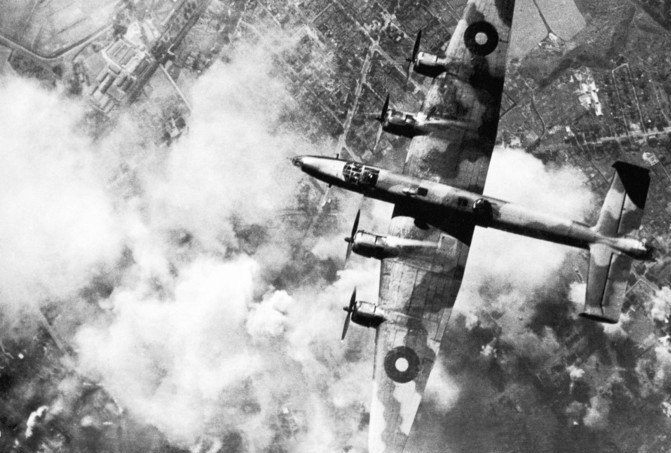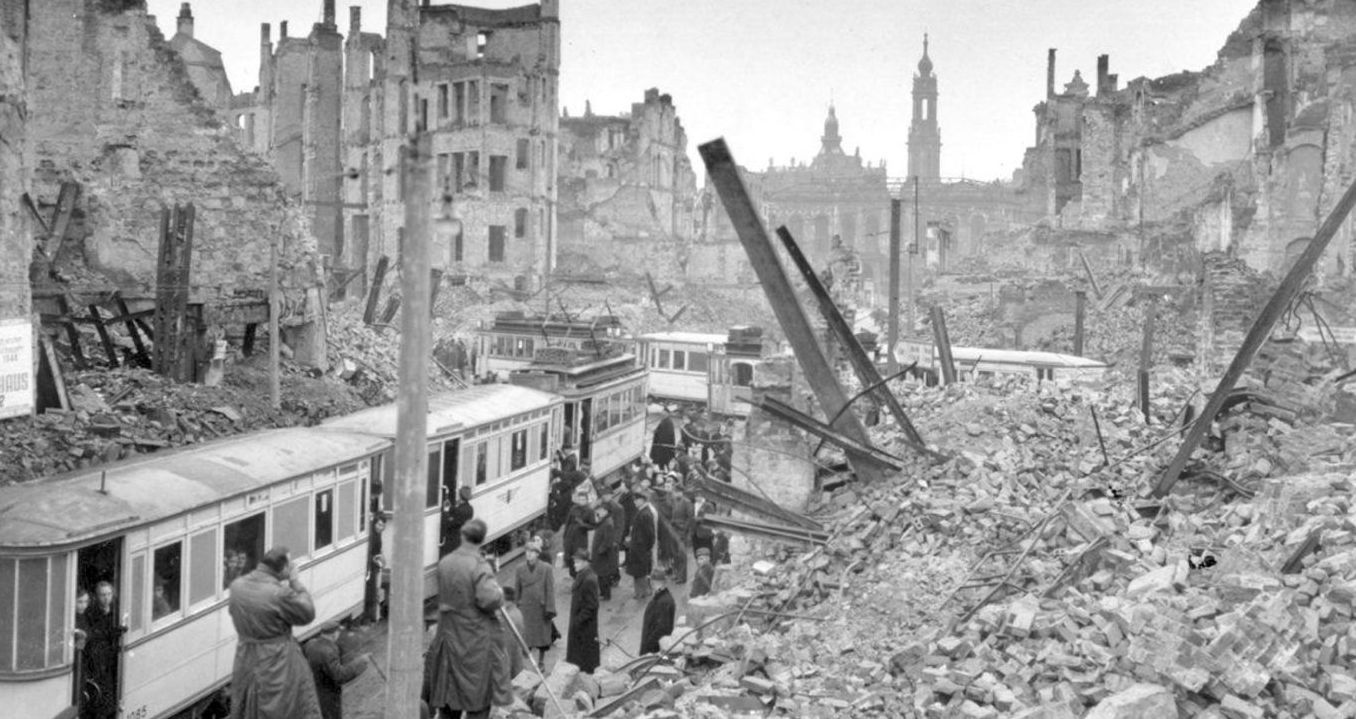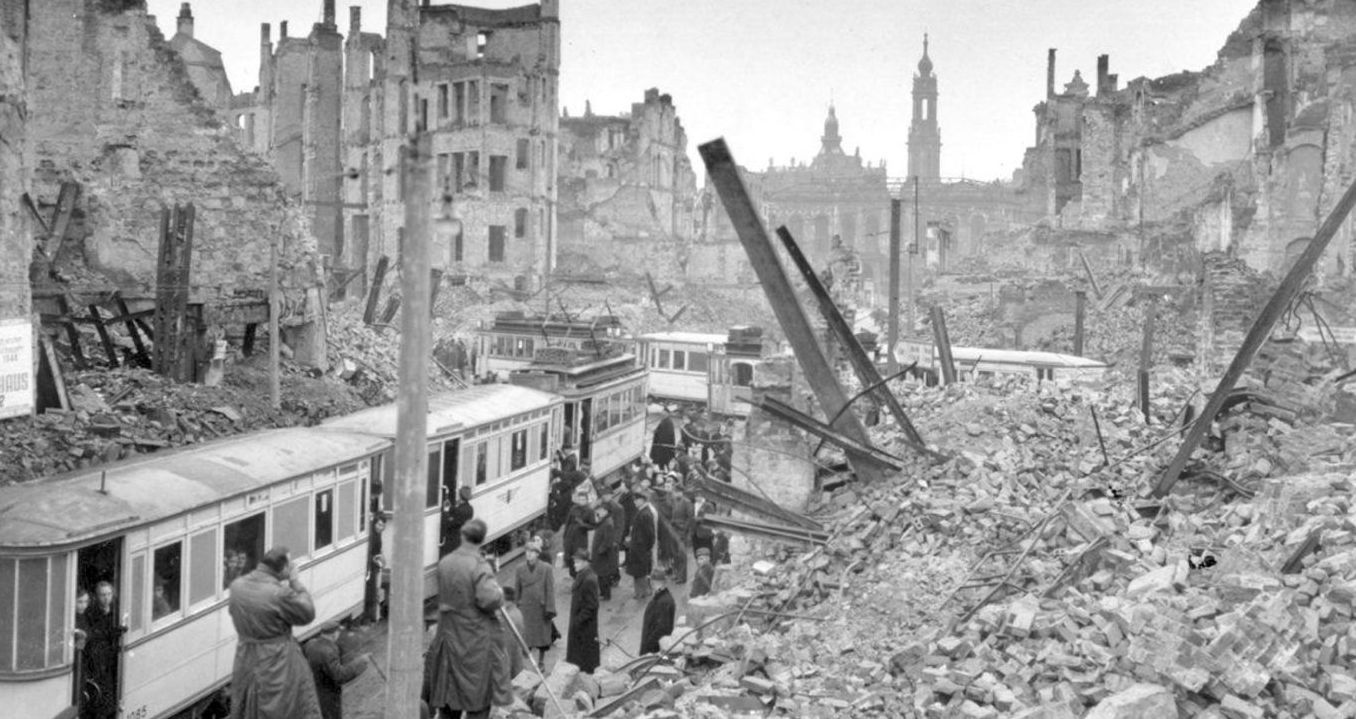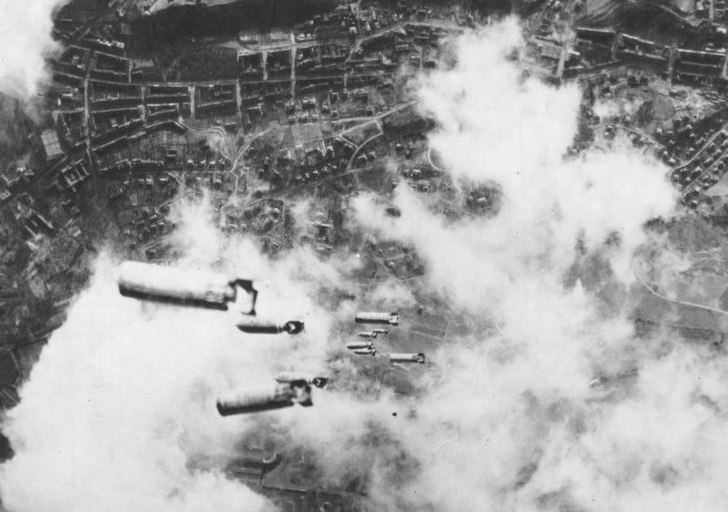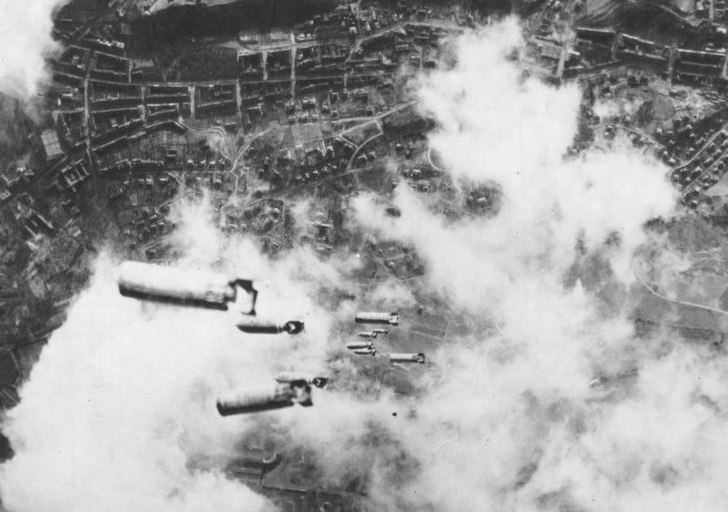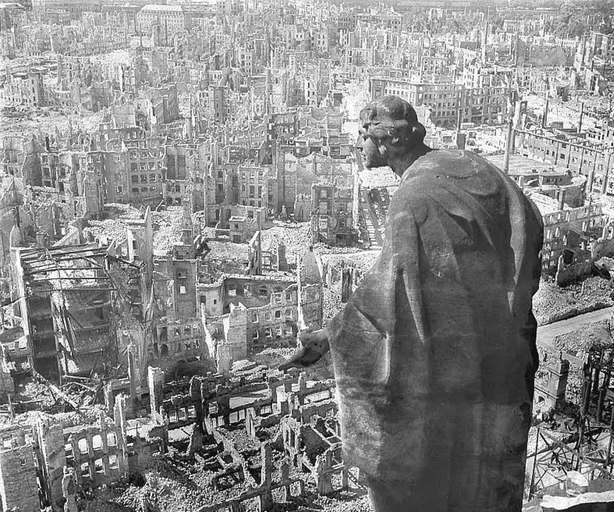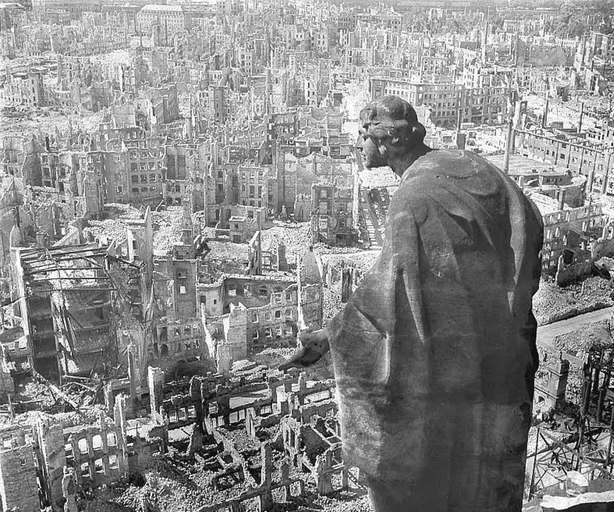 Although the Blitz on London and other British cities in 1940-41 did not break civilian morale as it was in part intended to do – instead it stiffened it – the bombing was far lighter and shorter-lived than the retribution against Germany from 1940 to 1945, which certainly did leave very many Germans in despair. Defeatism was ever present, especially after D-Day, but unsurprisingly kept private in a totalitarian state where spreading it was a capital offence.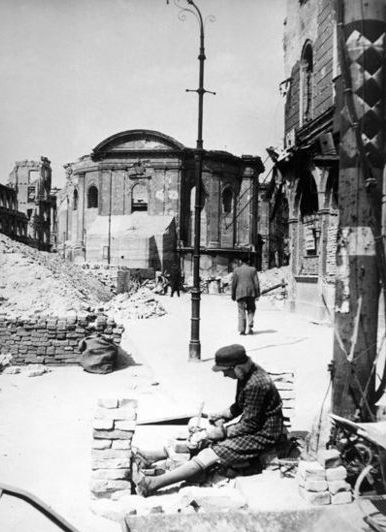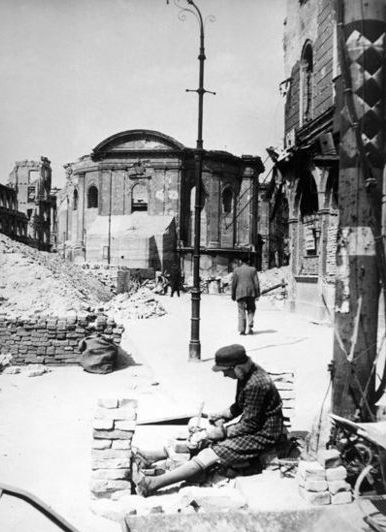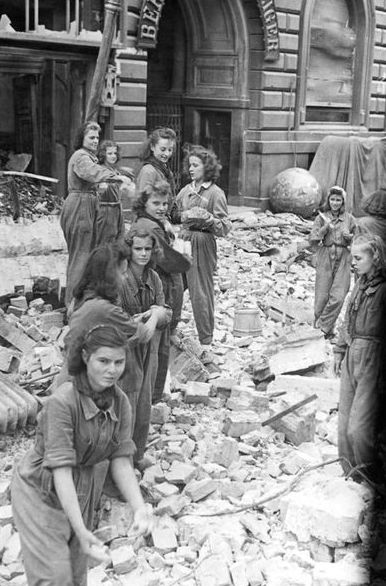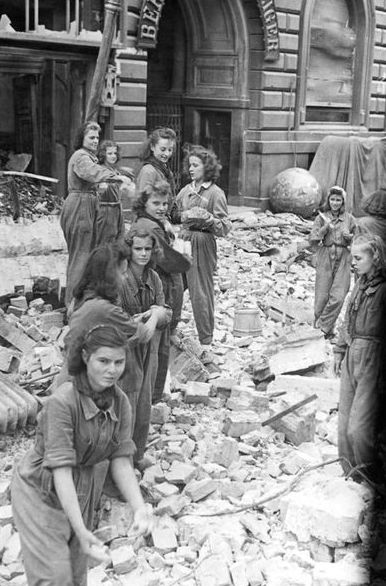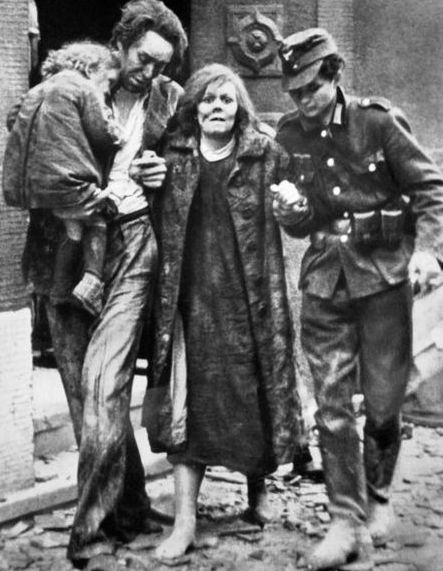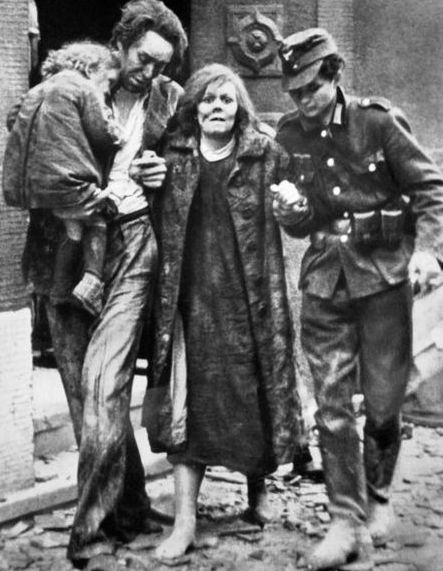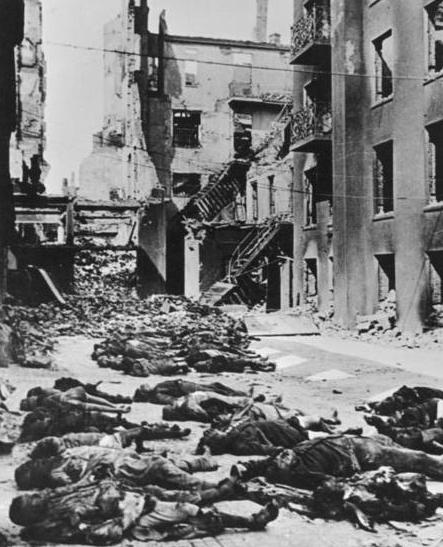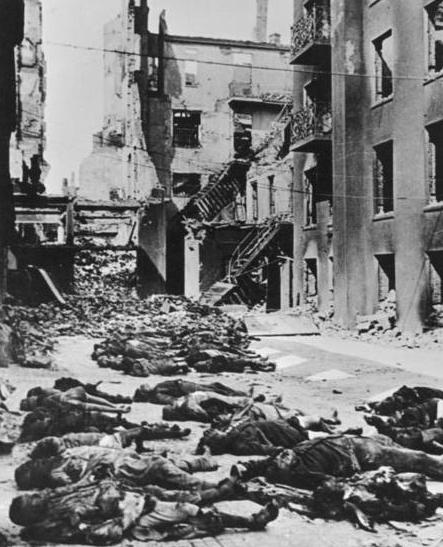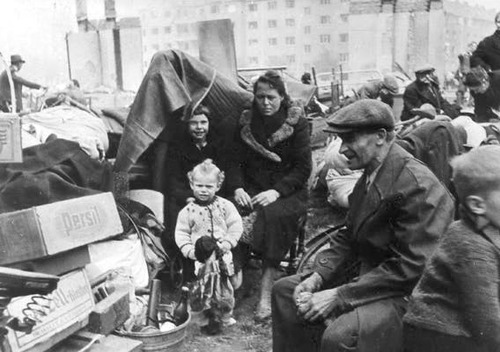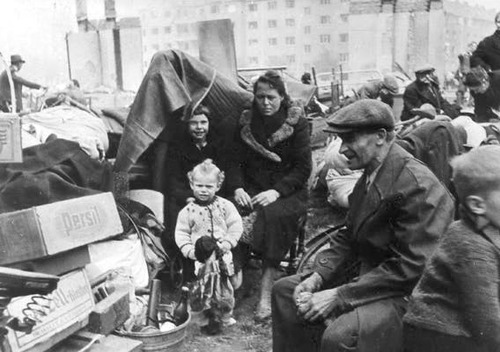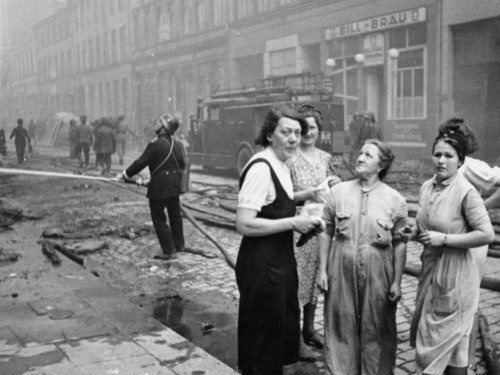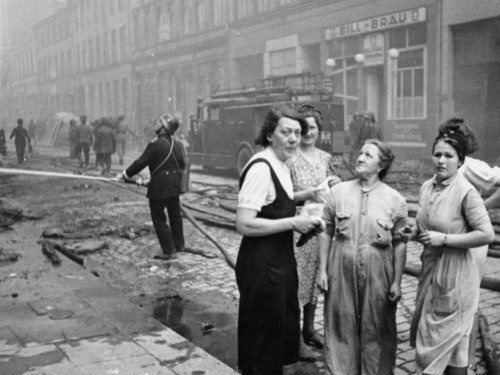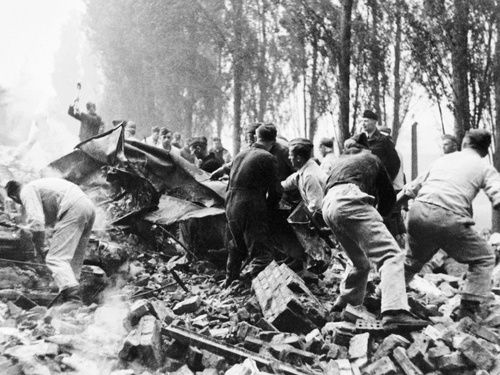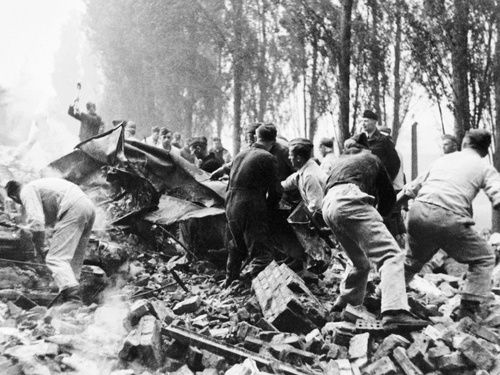 Some of the bravest, best-educated and most highly trained scions of their societies became rivals in a struggle to devastate their enemies' centers of civilization. Neither they nor their commanders saw the mission in such terms, of course. Aircrew thought not of victims on the ground, unconsidered because rarely visible, but instead about their own destinies above. In exchange for a passage to the sky, they accepted an enhanced risk of death, as well as a responsibility to shoot, bomb and strafe.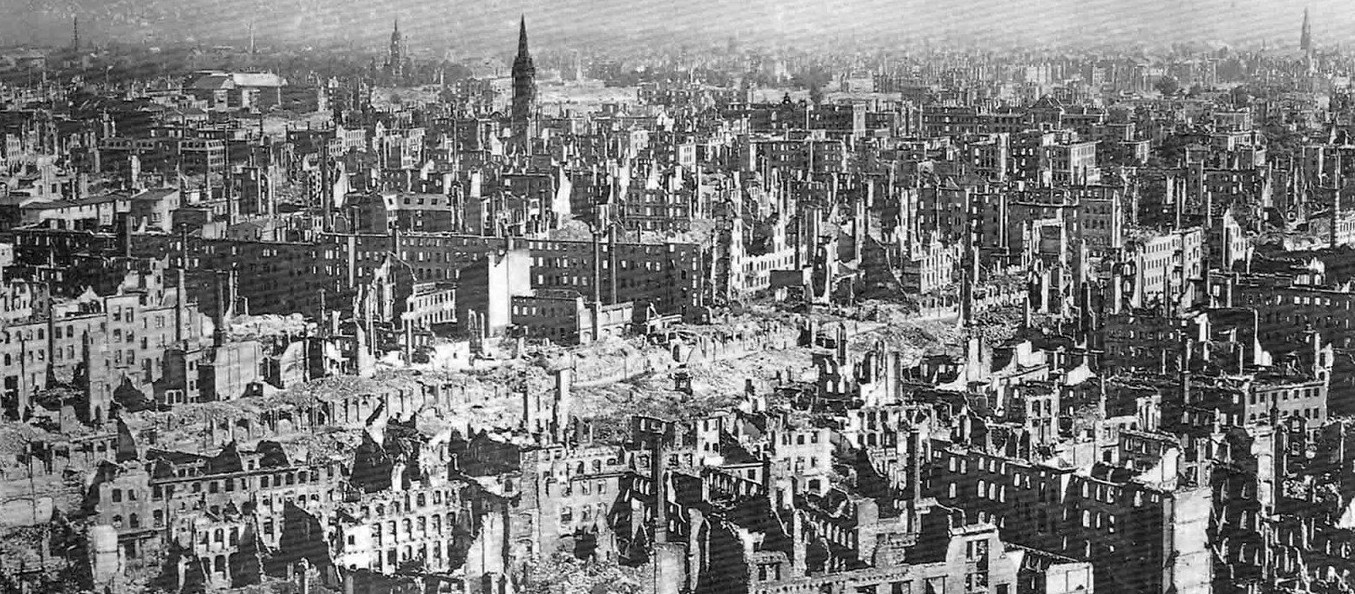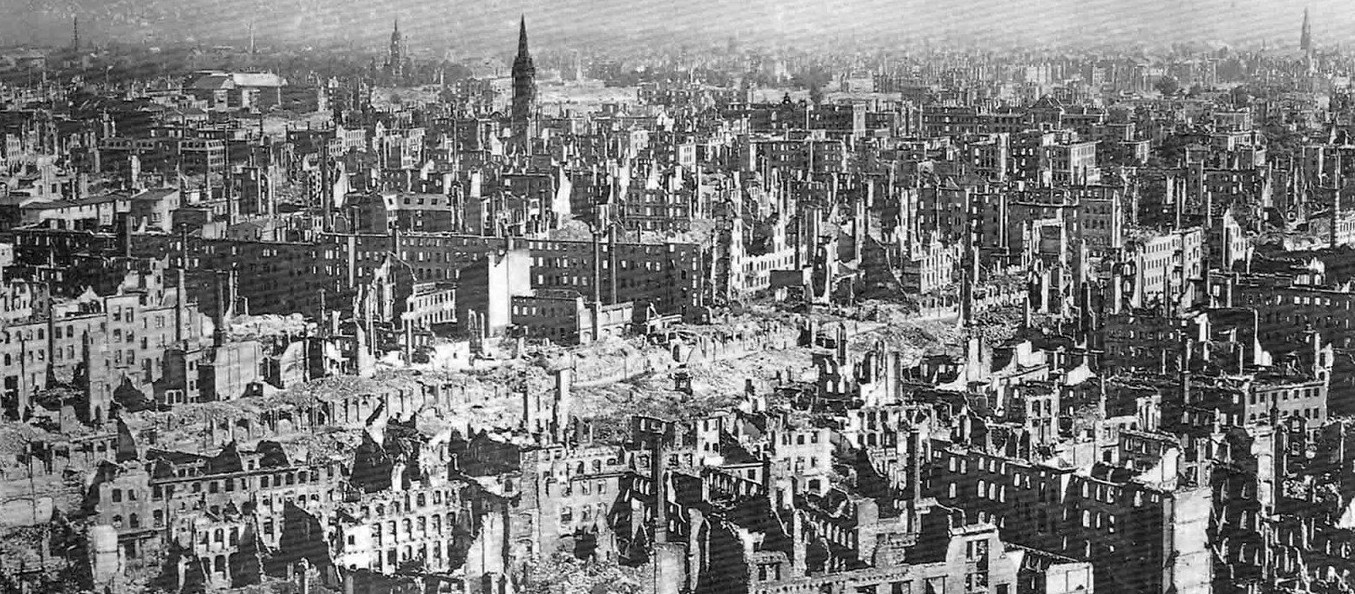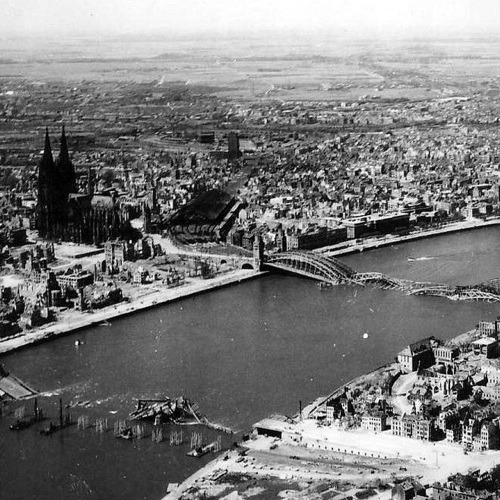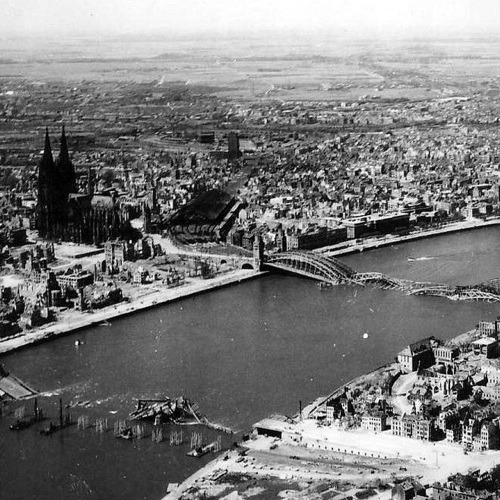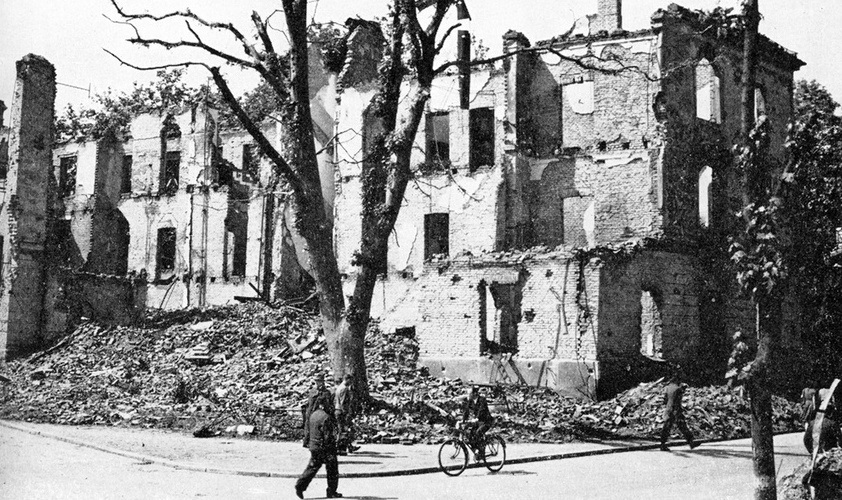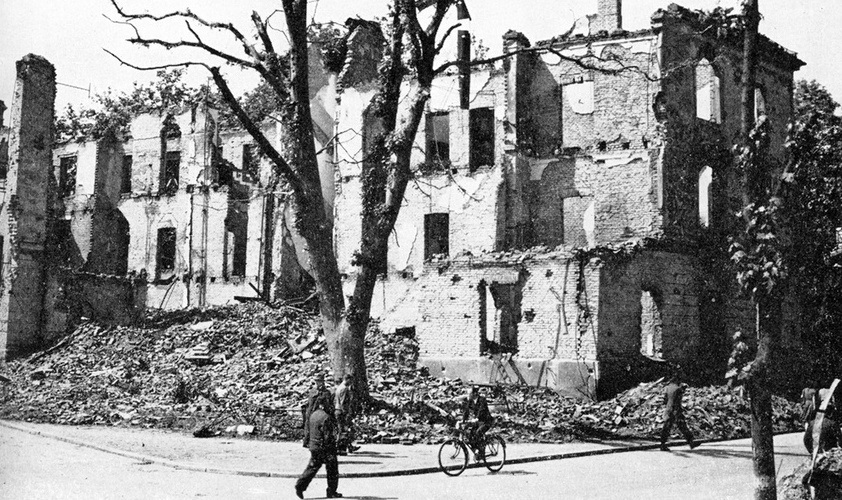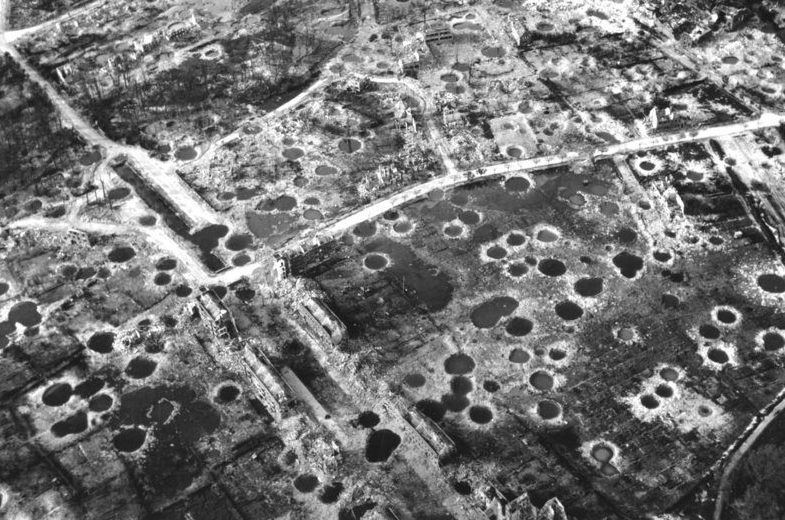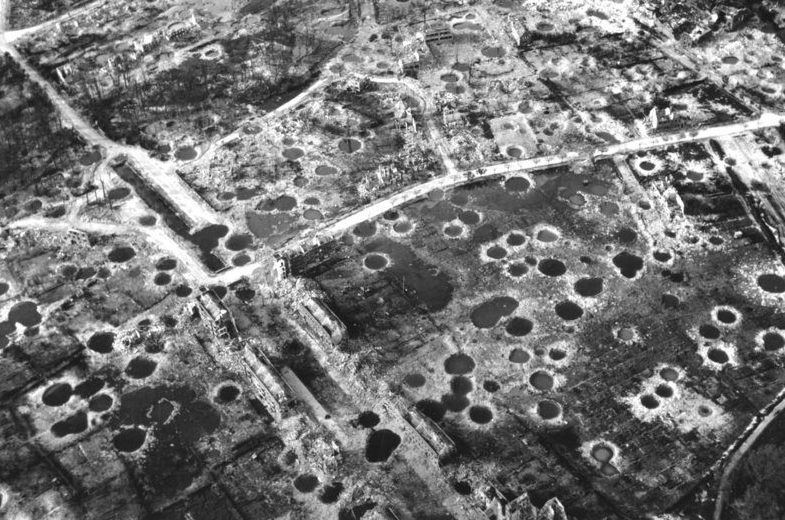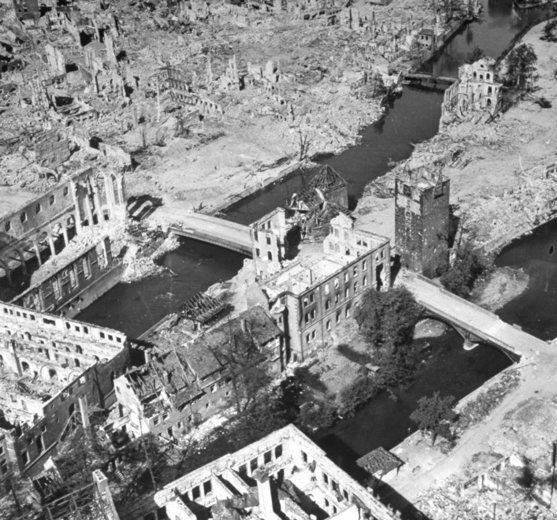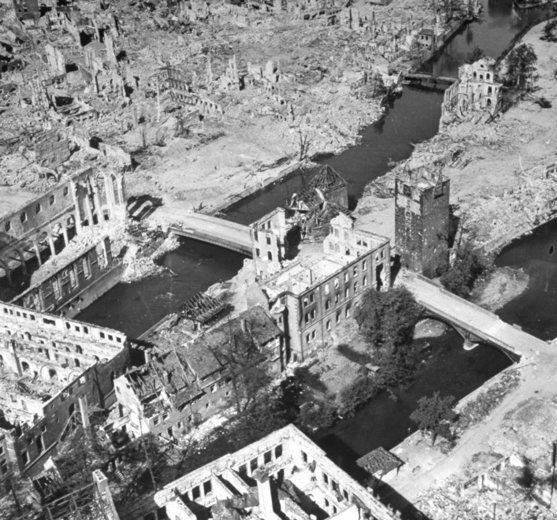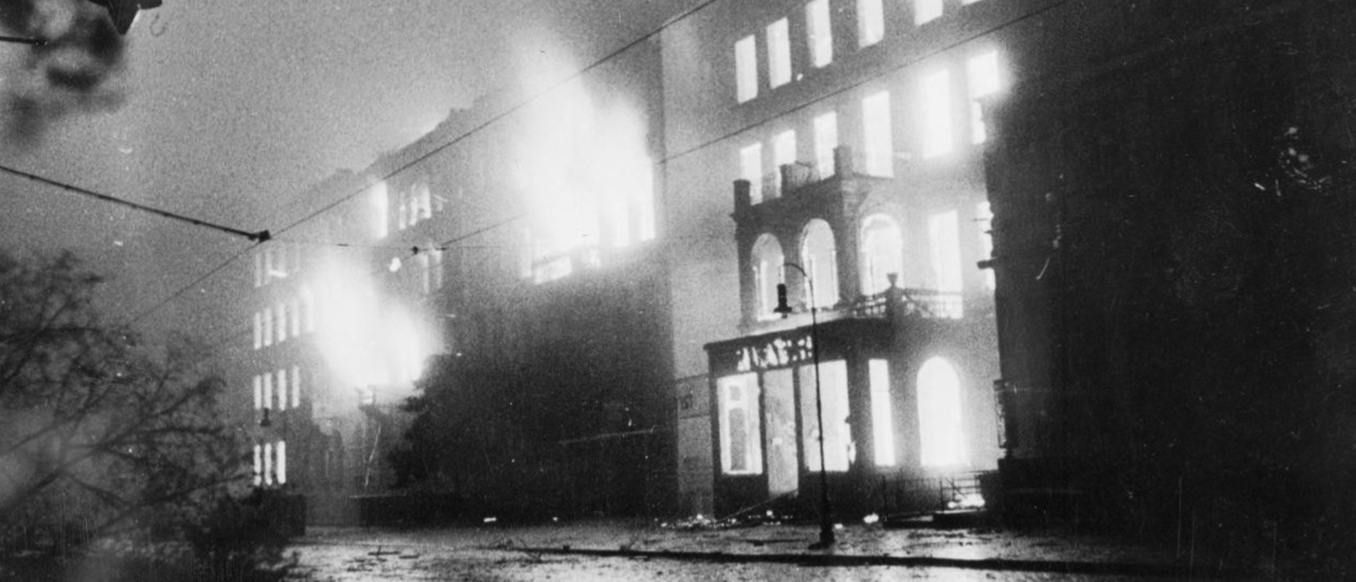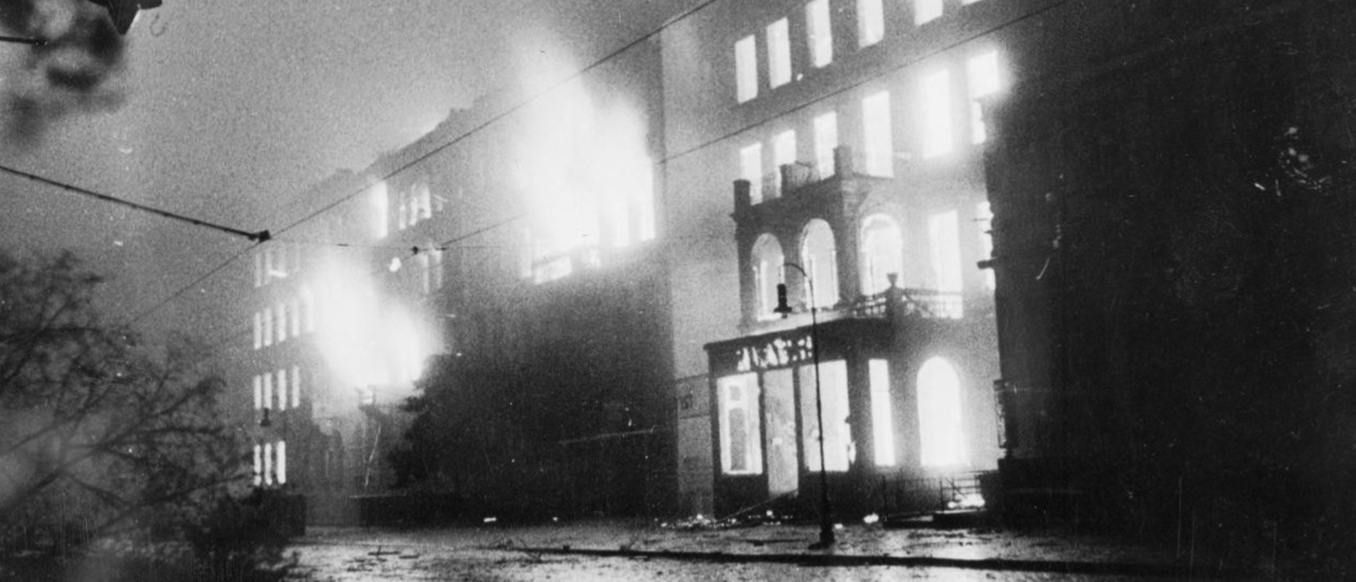 The weakness of the Allied bomber offensive was poor intelligence, which caused it to become, in Churchill's rueful words, a bludgeon rather than a rapier. Radio intelligence offered little help in divining what was happening inside Germany, because most industrial data was transmitted on paper or by landline rather than radio. Even as the destructive power of the RAF and USAAF grew, the 'bomber barons' remained ill-informed about the choke points of Nazi industry, which Sir Arthur Harris was anyway little interested in identifying. Having embarked on a campaign to wreck Germany's cities, he sustained this with obsessive dedication until 1945.